States across the U.S. have begun to move towards fully legalizing the sale, purchase, and consumption of cannabis over the past decade. Thus, opening the door for cannabis growers and retailers to take their business to the next level. 
In some states where recreational marijuana is legal, consumers can now enjoy weed delivery, bringing cannabis products directly to their doors. For most stoners, the opportunity to have weed delivery is a dream come true, but these services aren't widely available just yet. 
So, when will stoners around the country be able to enjoy weed delivery? Hard to say for certain…for example, while voters in the state of New Jersey voted yes to cannabis legalization, there has been a long drawn out process from the legislature on actually implementing the bill. As long as politicians look to line their pockets…the roll out of cannabis delivery may take longer than expected. But don't let that keep you down, the fight is just beginning to bring cannabis delivery to the masses. 
How Does Weed Delivery Work?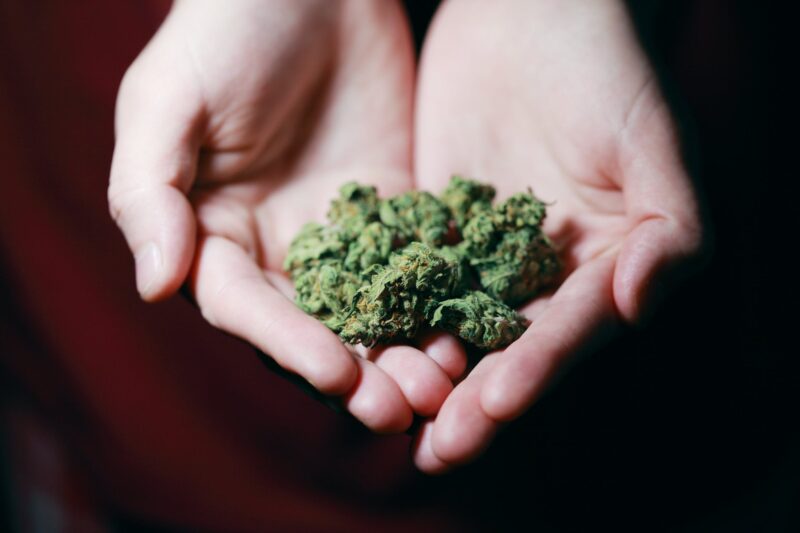 In states like California and Oregon, customers over 21 or 18+ with a medical card can enjoy fast, easy cannabis delivery. 
"Weed delivery is about as easy as ordering food on an app or over the phone" says Budee, one of California's Premiere Weed Delivery Services. 
So as long as you've ordered a pizza before, you'll have no trouble with the ordering process. Here's how it works: 
Choose a service: Depending on where you live, you'll be able to choose from a number of delivery options. Most commonly, you'll be choosing between dispensary specific delivery services and third-party providers. 

Place an order: Typically done online or over an app, the next step in the weed ordering process is to choose which items you want. Like ordering food, you'll be able to browse a menu of options that you can add to your order for delivery. Once you choose which products you want to be delivered, you'll be asked to confirm your address and age and shown a total price. 

Wait: Now, the delivery process is in the hands of your driver, who will either pick your items themselves or pick-up the pre-picked order from a dispensary. Once your order is in hand, your driver will head directly to your delivery location. 

Receive your order: Most cannabis delivery services offer same-day delivery, so you'll likely wait no more than a few hours for your order. Once your driver arrives, you'll be asked to verify your age with an ID or present your medical card, depending on the service. Additionally, some services may be cash-only, so you'll need to be prepared to hand over a cash payment to your driver at the time of delivery. 

Enjoy: Finally, all that's left to do is to break into your order and enjoy!
Is Delivery More Expensive Than Going to the Dispensary?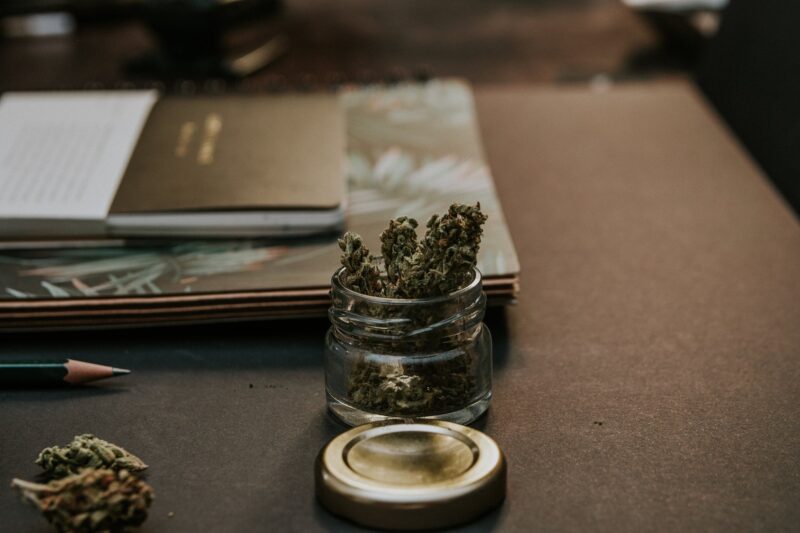 While ordering cannabis for delivery may sound like a luxury, it typically won't cost much more than picking up your weed in person at the dispensary. While some delivery services may include a delivery and convenience fee, it is often not enough to offset the convenience of not having to leave your home. And many services wave the fee on orders over a certain amount.
In some cases, the additional fees simply replace the money you would otherwise spend on gas to drive to the dispensary. In general, ordering cannabis for delivery costs about the same as going to the dispensary yourself. 
Can You Order Weed Delivery Online? 
Yes! Those who reside in a state where cannabis delivery is legal can order weed online through a digital platform or App. 
For example in California, Ganjarunner services over 90% of the state, where customers can easily order from their wide menu of products and get cannabis delivered to their doorstep.
In some cases, dispensaries may have their own delivery services available through their website. Otherwise, most weed delivery services exist online, so you can place an order without the inconvenience of leaving your home.
Where Is Weed Delivery Legal?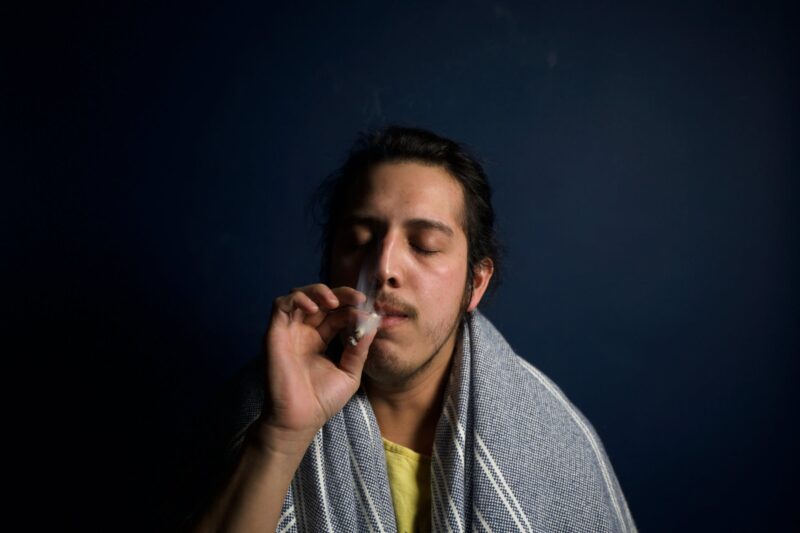 Although many states are warming up to the idea of legalizing cannabis, not all are ready to allow weed delivery services to begin operating. However, this is expected to change soon. For now, weed delivery is legal in the following states: 
Arizona

Arkansas 

California

Colorado

Maryland

Main

Massachusetts

Michigan

Nevada

New Mexico

New York

Oregon

Rhode Island

Vermont
Who Is Fighting for Cannabis Legalization?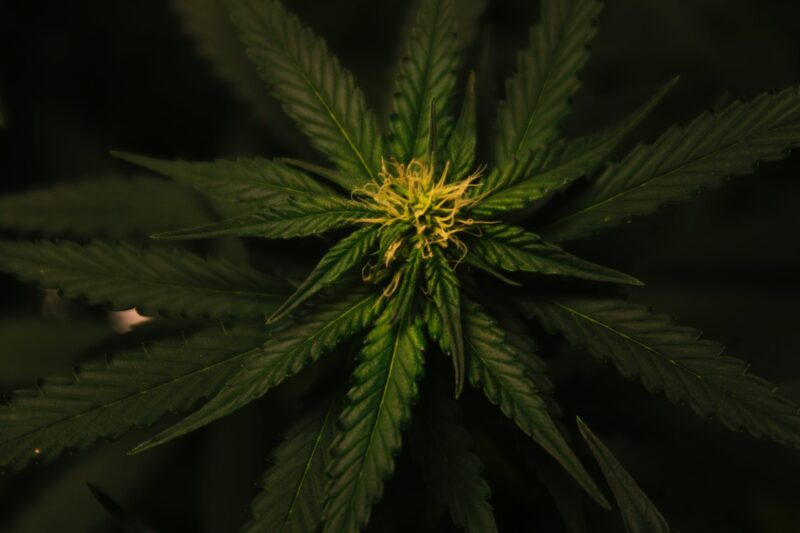 Legalizing cannabis is about more than being free to smoke weed; it's about social, economic, and political freedom. Social activists, environmentalists, and weed enthusiasts have been fighting for cannabis legalization for decades. Thanks to their efforts, many states have begun to come around. 
All things considered, the legalization of recreational cannabis sales is a widely racial, economic, medical, and social justice issue. The fight has mostly been led by activists and advocates. 
Why Do Some Cities in Legal States Still Not Allow Cannabis Delivery?
Although the states listed above allow cannabis delivery, some cities/towns within these states have designated themselves as 'ban towns' and are not welcoming to cannabis delivery. 
Despite state-wide legalization and decriminalization, some areas do not grant permits or leases to cannabis companies or businesses in California. Officials in these areas also claim to not allow cannabis delivery. 
Yet, there are few mechanisms in place to prevent delivery drivers from fulfilling orders. In general, customers living in "ban-towns" are still able to order cannabis delivery from services like Ganjarunner or Budee.