Marijuana laws continue to evolve and change all across the country each and every year. With more and more states decriminalizing the possession and use of the plant, allowing those with certain medical ailments to have legal access, or actually legalizing it outright, a lot of people may not be sure of marijuana's legal status for particular states.
Voters recently voiced their opinions at the polls and measures to legalize it were passed in several new states. However, it will still be a while before it's all said and done and we wanted to provide a list of some of the state marijuana laws as they currently stand. See more.
Where Marijuana is "Sort of" Legal
Polls and surveys have shown an almost constant uptick in support of either decriminalizing or outright legalizing it, but there are some states with pro-marijuana residents yet virtually unyielding legislative representatives. And of course, this has resulted in some rather strange laws.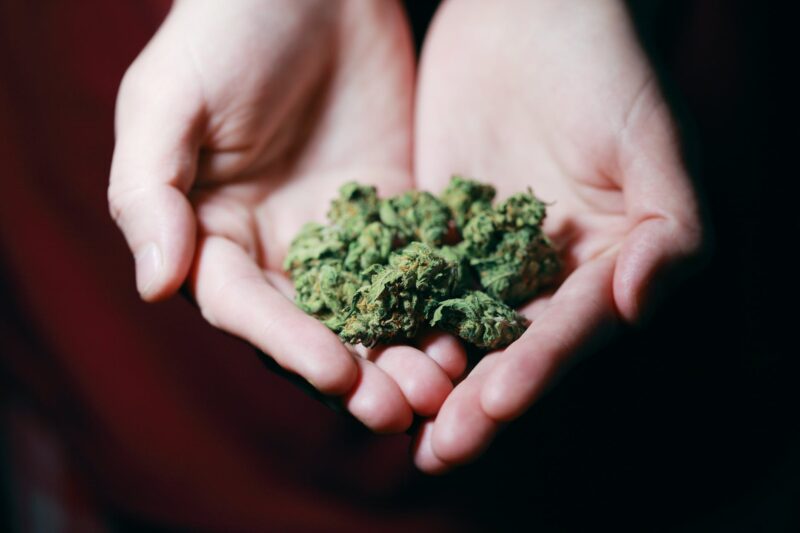 Arkansas
If you are one of the over 85,000 registered patients in Arkansas, you can legally use marijuana but otherwise, you could be in some serious legal jeopardy if caught. Even though there was a ballot initiative this year to legalize marijuana for adults in the state, the COVID-19 pandemic curtailed those efforts and violators could face some of the harshest laws in the nation. 
Possession of four ounces or less is a misdemeanor and you could be fined up to $2,500 and face up to a year in jail. Anyone that has been convicted of possession twice and is caught again with an ounce or more faces a felony charge with up to six years in prison and up to a $6,000 fine.
Florida
This is another state that attempted to completely legalize it this year, only to have those efforts derailed due to the pandemic. However, as of August 27, 2023 edibles were added to the state's medical marijuana program and there are plans to attempt passing legalization again in 2023. Unfortunately, that means recreational use is still prohibited and if caught, you could face some stiff penalties. 
Get caught with 20 grams or less and you can be charged with a misdemeanor and could spend up to a year in jail with a fine up to $1,000. Over 20 grams is a felony and you could receive up to five years imprisonment and up to a $5,000 fine. Sales and delivery are also considered felonies and if caught in the wrong area, you could spend up to 15 years in prison.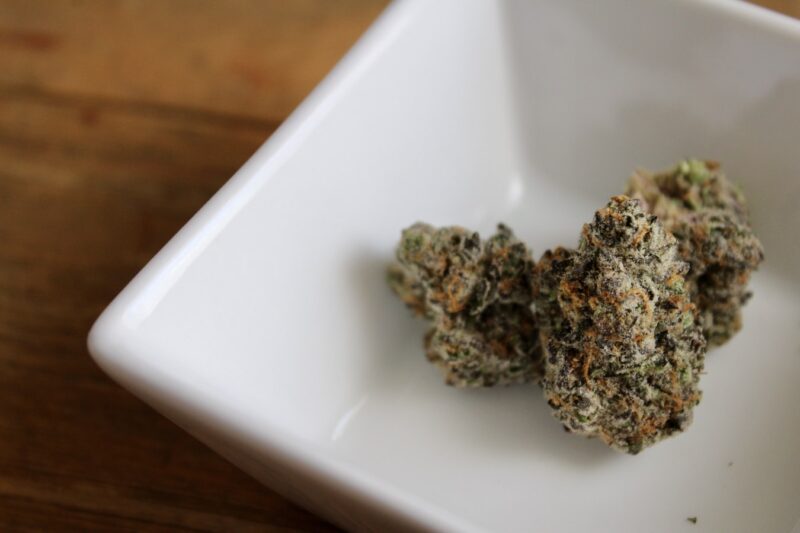 Louisiana
Even though polling shows that voters support decriminalization and legalization in Louisiana and New Orleans decriminalized possession in 2016, it's only legal for medical use. Their medical marijuana laws did receive an upgrade this year that implements protection against state penalties for banks that serve medical marijuana businesses and they made it easier for doctors to prescribe marijuana, but there are still some pretty strict laws on the books and possession arrests remain high elsewhere in the state.
Mississippi
Election Day this year saw 68% of Mississippi voters overwhelmingly approve a constitutional ballot initiative to establish a medical marijuana program. Additionally, while recreational use is still illegal, the state has decriminalized possession and an ounce or less is punishable by a $250 fine. However, over 30 grams is considered a felony and depending on how much you're caught with, you could spend up to 30 years in prison.
Minnesota
Another state where the voting public is in favor of legalizing, regulating, and taxing cannabis for adults 21 and older, but their leaders are going against the majority's wishes. Medicinal use is legal and they have decriminalized simple possession to a simple $200 fine for 42.5 grams or less, but anything above that is a felony and could net you 5 to 30 years behind bars.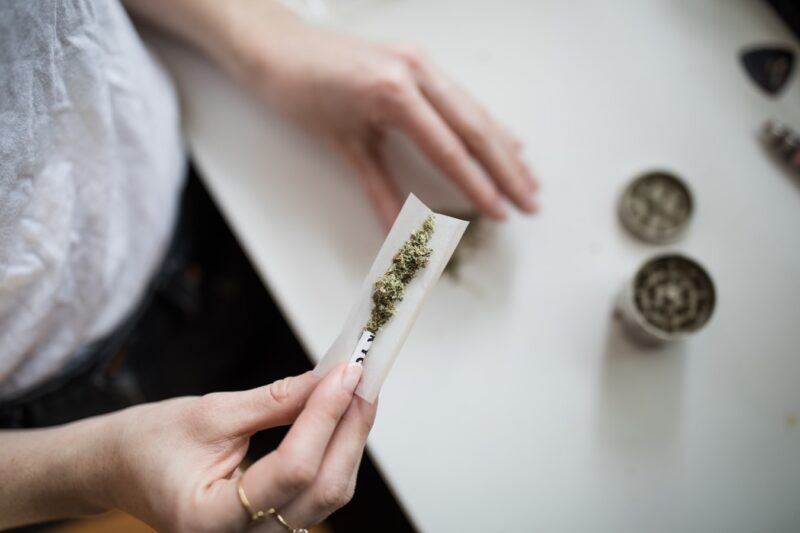 Missouri
COVID derailed attempts to put legalization on the ballot this year, but Missouri did legalize medicinal use back in 2018 and was one of the first states to move toward decriminalization back in 2016. While the possession of 10 grams or less is only punishable by a fine, the offense is still a criminal misdemeanor and possession of over 10 grams is punishable by 1 – 7 years in jail, depending on the amount.
Oklahoma
HB 3228 was a major marijuana policy reform bill that was introduced this year and it would have eased penalties and removed jail time for first-time marijuana possession offenses but unfortunately, it was vetoed by governor Stitt. Medicinal marijuana is legal in the state and in 2018 Oklahoma City effectively decriminalized possession by reducing the penalty for simple possession of marijuana to a fine of up to $400, but elsewhere in the state you could spend up to six months in jail and be fined up to $1200.
Pennsylvania
A poll in early 2023 found that 62% of voters are in favor of legal, regulated sales of marijuana for those over 21 years old and there is currently a bill currently under consideration by the House Health Committee, but there's little chance that it will pass. While medical marijuana is legal in the state and Upper Darby, Philadelphia, Pittsburgh, Harrisburg, Steelton, York, State College, Erie, Lancaster, and Bethlehem has stopped jailing people for possessing small amounts, you can still face fines and jail time elsewhere in the state.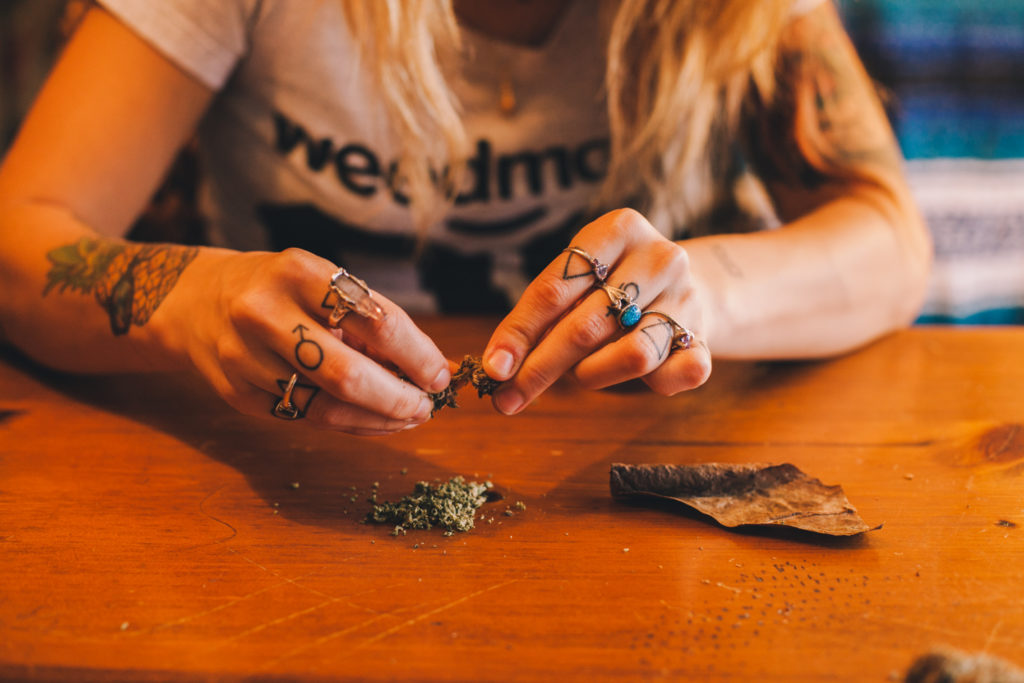 Utah
Utah's first medical cannabis "pharmacy" opened in Salt Lake City in March 2023 and patients with a physician or advanced nurse practitioner certification can now purchase medical cannabis but you will be required to have a patient ID card after the first of the year.
Possessing less than an ounce can send you to jail for up to a year with a $2,500 fine, but get caught with more than that and you could spend 15 years in jail and $10,000 in fines.
West Virginia
A majority of voters in the state are in favor of legalization for recreational use by adults and they actually legalized medicinal use three years ago. However, West Virginia doesn't have a single licensed business and patients still don't have access to medical cannabis. 
However, the state has lowered the penalties for possession in any amount, even for hashish and concentration, and you'll only face 90days to 6 months in jail and a $1,000 fine.