More and more people think that growing cannabis indoors is a good idea- thanks to the changing "atmosphere" regarding the legality of marijuana. But you cannot just put your marijuana seeds in whichever kind of soil and expect to get super-tasty, high-quality buds. Good cannabis means that you'll have to find some nice soil for your plant, and we're here to help you find the best soil for growing cannabis indoors.
The marijuana soils we're going to mention here relates to the potting soil, which is often rich in nutrients and is especially beneficial for latter stages of growth, but it's not that good for seedlings as it the potting soil can impede the initial growth. In other words, after the germination period ends, potting soils are used, and the best soils for weed mentioned in this list should be used after the germination period.
1. FoxFarm Ocean Forest Potting Soil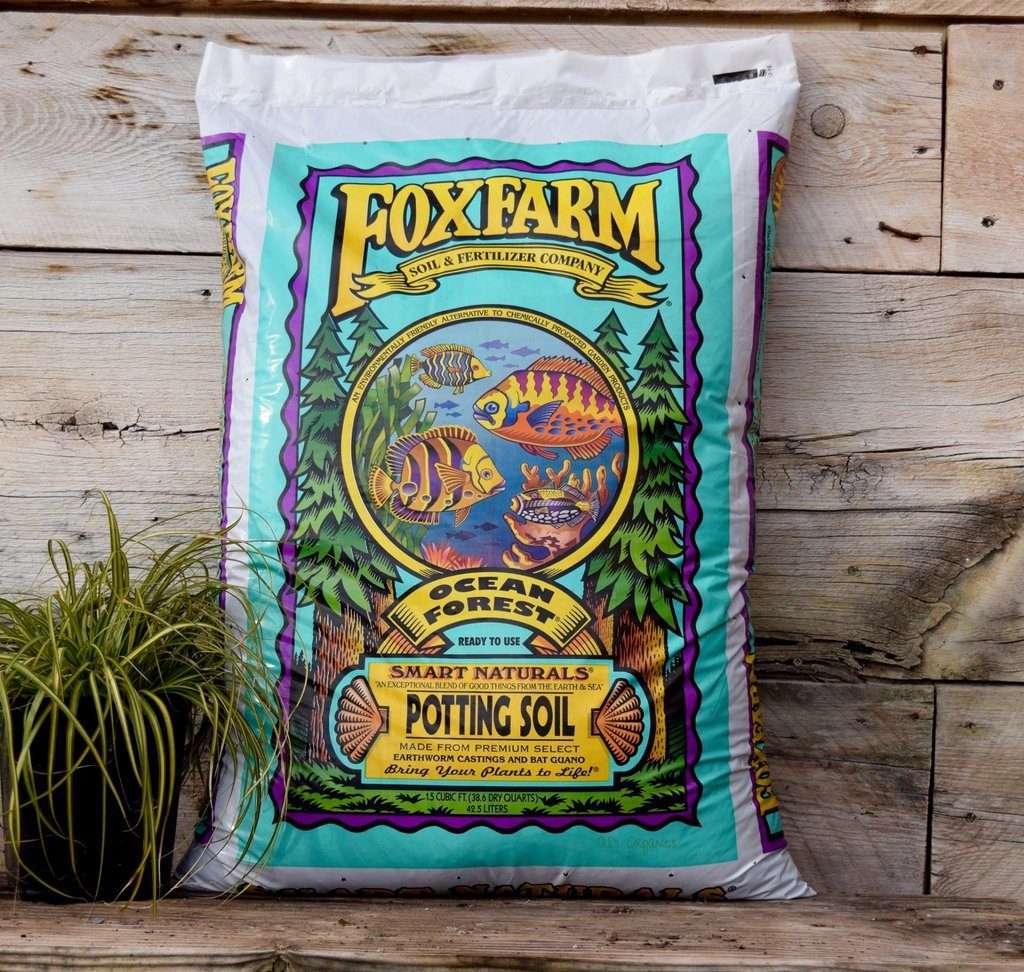 FoxFarm will provide essential nutrition for your indoor marijuana plant. It contains numerous important nutrients, like, for example, earthworm casting, sea-going fish, bat guano, humus, and moss. The pH value of Ocean Forest soil for cannabis growing is between 6.3 and 6.8, which should be ideal.
This product will encourage branching and will help your plant acquire sturdy and healthy stems. According to the manufacturer, you won't need to add any kind of nitrogen fertilizer, at least not in the initial period.
Fox Farm also has a nice, aerated texture, which will allow for the ideal development of the root system.
2. Sung Gro Black Gold Natural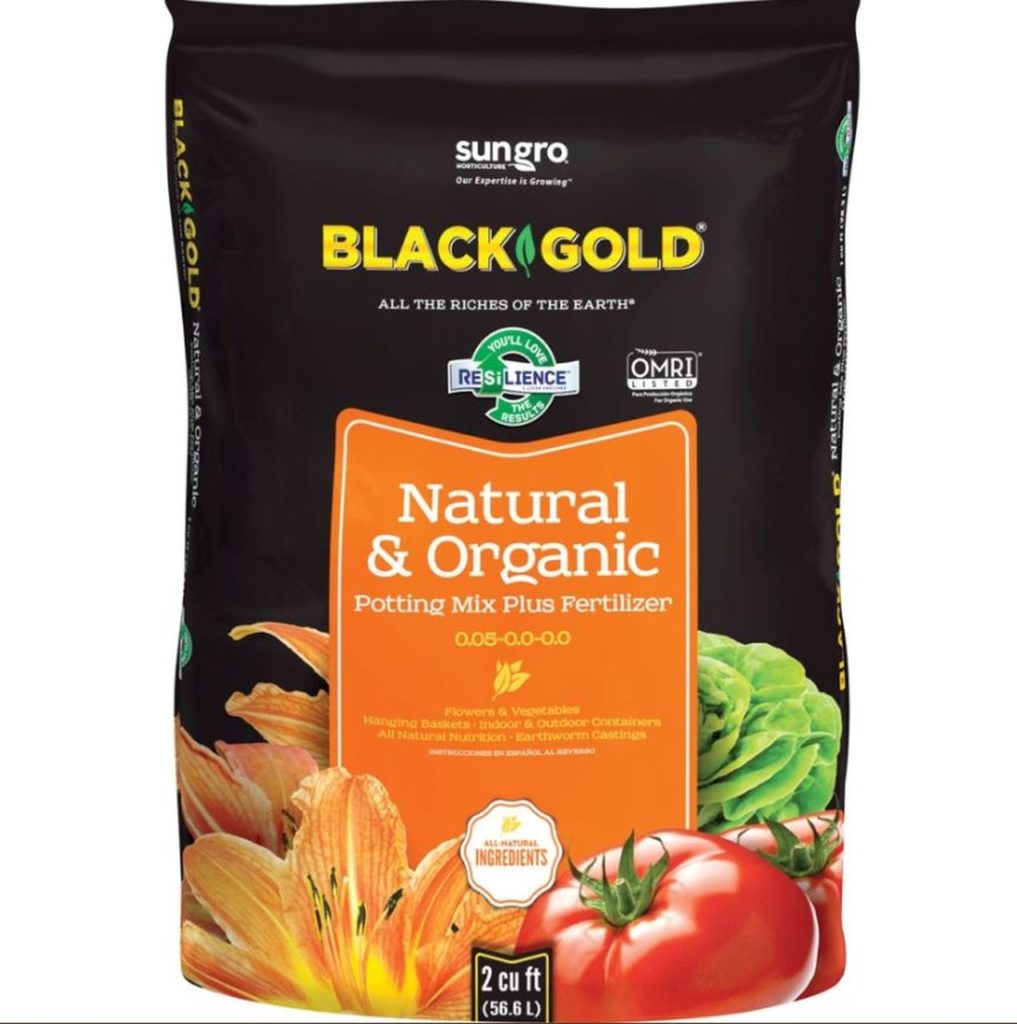 This is a no-brainer. Sung Gro is an all-purpose organic product. It's enriched by earthworm castings, sphagnum peat moss made in Canada. Actually, if we were to mention all the nutrients contained in this product, we would have to prolong this text too much.
Nitrogen– Phosphorus- Potassium ratio is 0.05-0.0-0.0, which means that you'll have to add phosphorus and potassium on your own- perhaps by adding guano and bone meal.
According to the producer, you can also blend in pumice and perlite to get the perfectly aerated soil for indoor marijuana. This can be a good base potting soil for your indoor cannabis grow.
3. Super Soil (by Nature's Living Soil)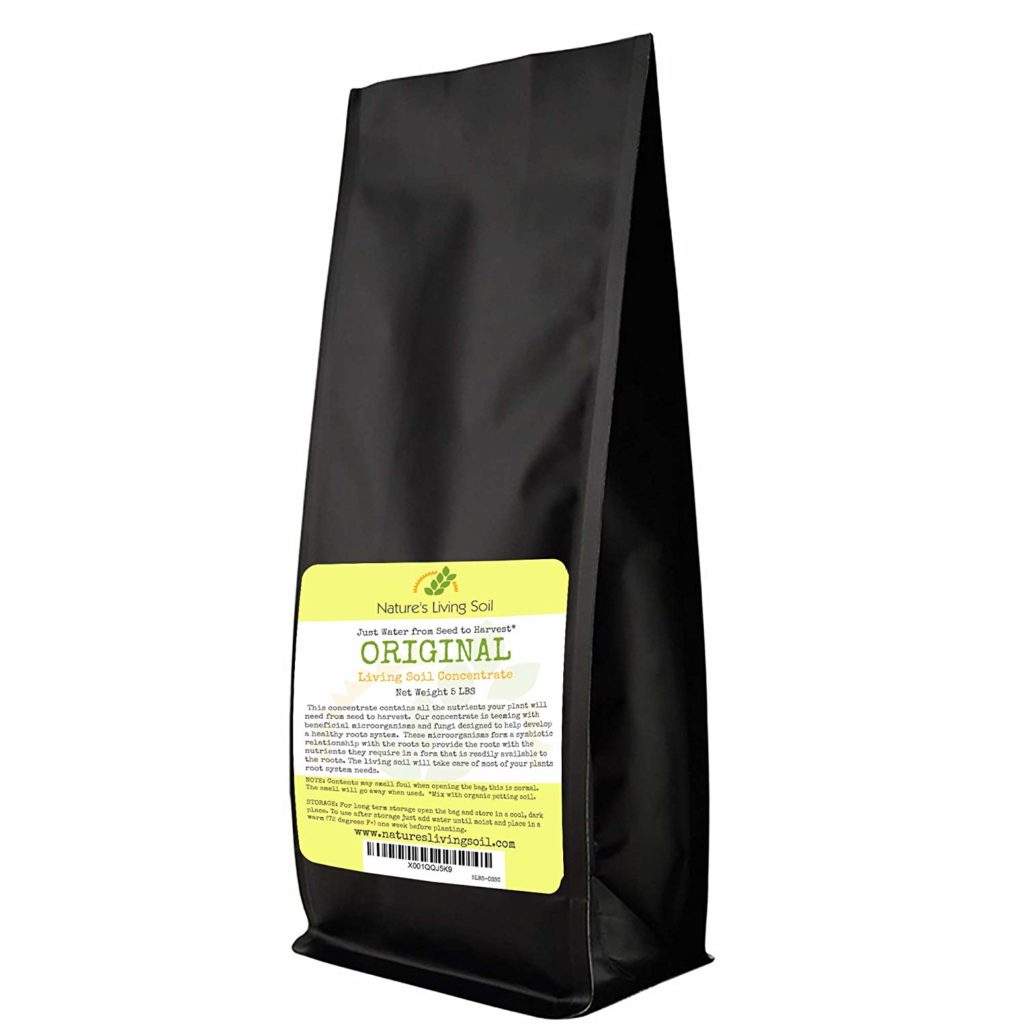 Nature's Living Soil for indoor cannabis growing contains innumerable little microorganisms that will provide nutrients to the grounds from seeding to the harvest. We'll only mention a few important ingredients that will help you make the best indoor marijuana plant: azomite, dolomite, bone meal, blood meal, earthworm castings, aloe vera, coconut water powder, and all sorts of bacillus.
This is a concentrate and it will act as one of the best supplement soils for your indoor cannabis plant. It will add rather specific micro and macronutrients to your potting ground.
4. Big Rootz All Purpose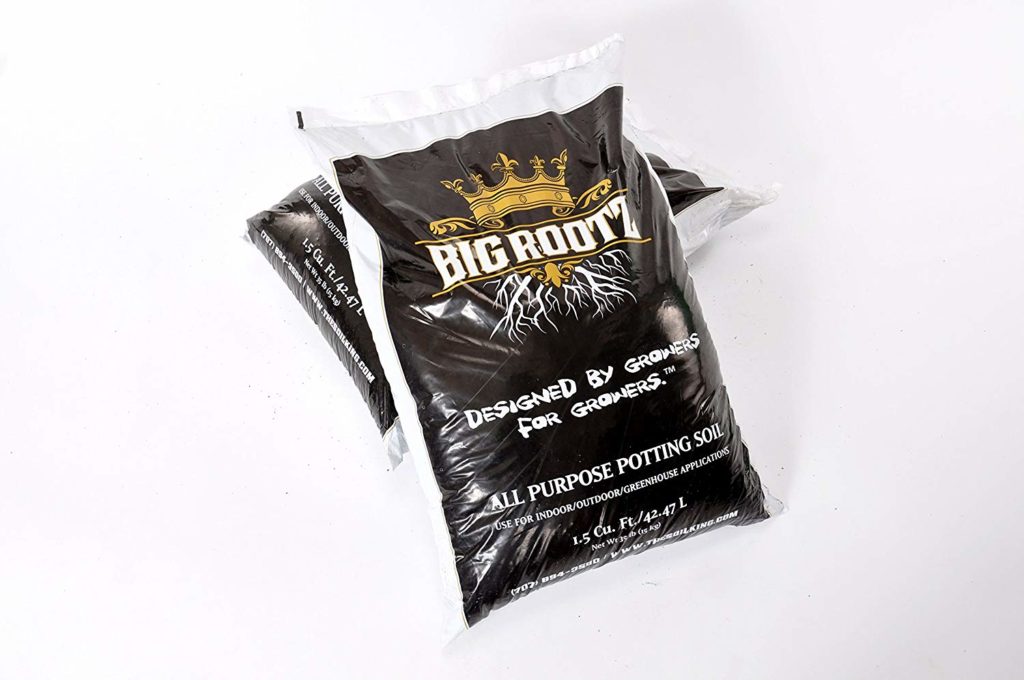 According to the Big Rootz (the manufacturer), their product is an award-winning blend that will provide all the essential nutrients to your growing kit. Its contents are rather straightforward- compost, peat, coir, and worm casting. The producer didn't disclose the information about the pH value of their product, but in their words it is pH-adjusted.
Big Rootz, as its name suggests, is an indoor cannabis soil that will encourage root growth of your indoor marijuana. In other words, it will increase nutrient uptake and will encourage the overall plant's vigor.
5. Miracle-Gro Potting Mix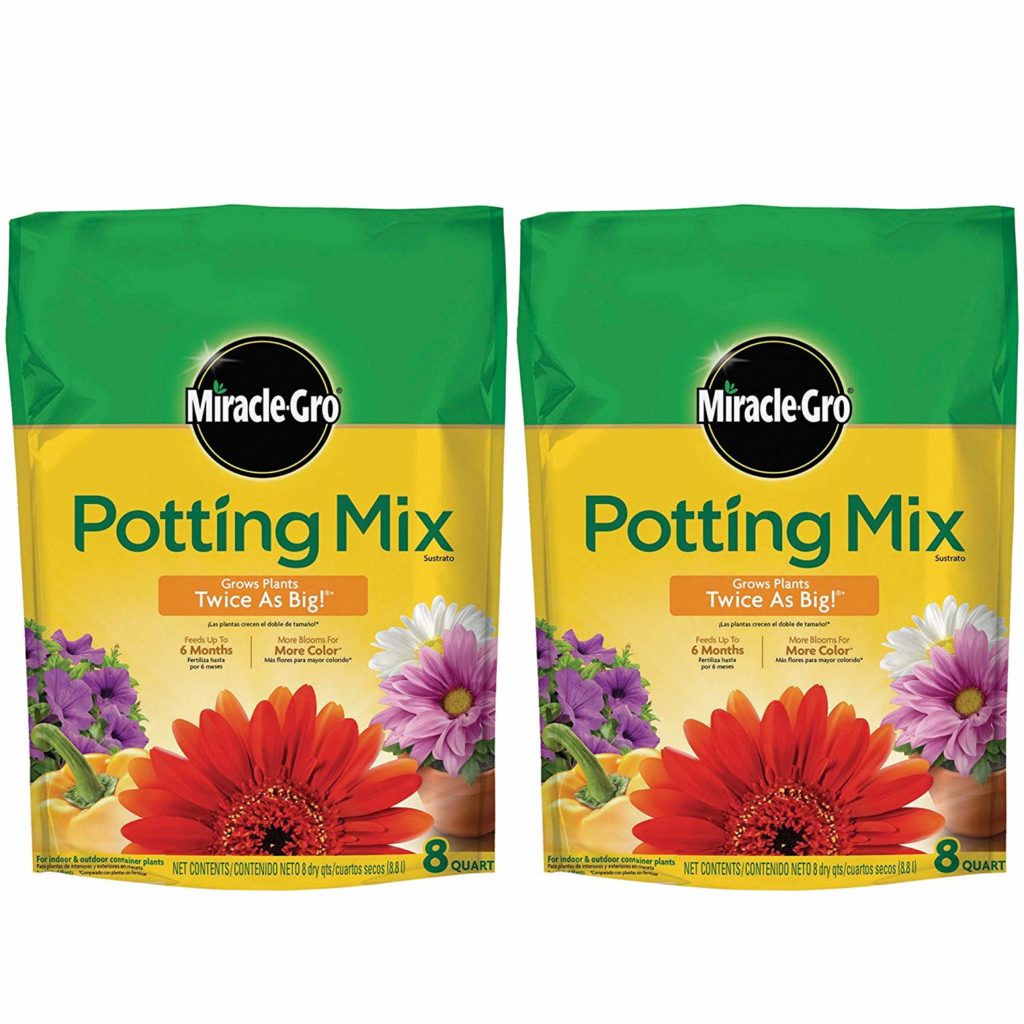 Miracle-Gro will make your marijuana plants twice as big! Of course, when compared to the unfed plants. It can be used for both indoor and outdoor containers, so if you choose to expand your indoor marijuana grow, you'll be able to stick to your favorite Miracle-Gro.
This is a good indoor cannabis soil type for people who are only started to get acquainted with indoor marijuana growing. It has good airflow, anchorage for root support, and, needless to say, good drainage. Basically speaking, there's no need for you to add some other types of potting indoor weed soils if you used Miracle-Gro in the first place. This is why this product is good for beginners.
6. Black Gold Organic Soil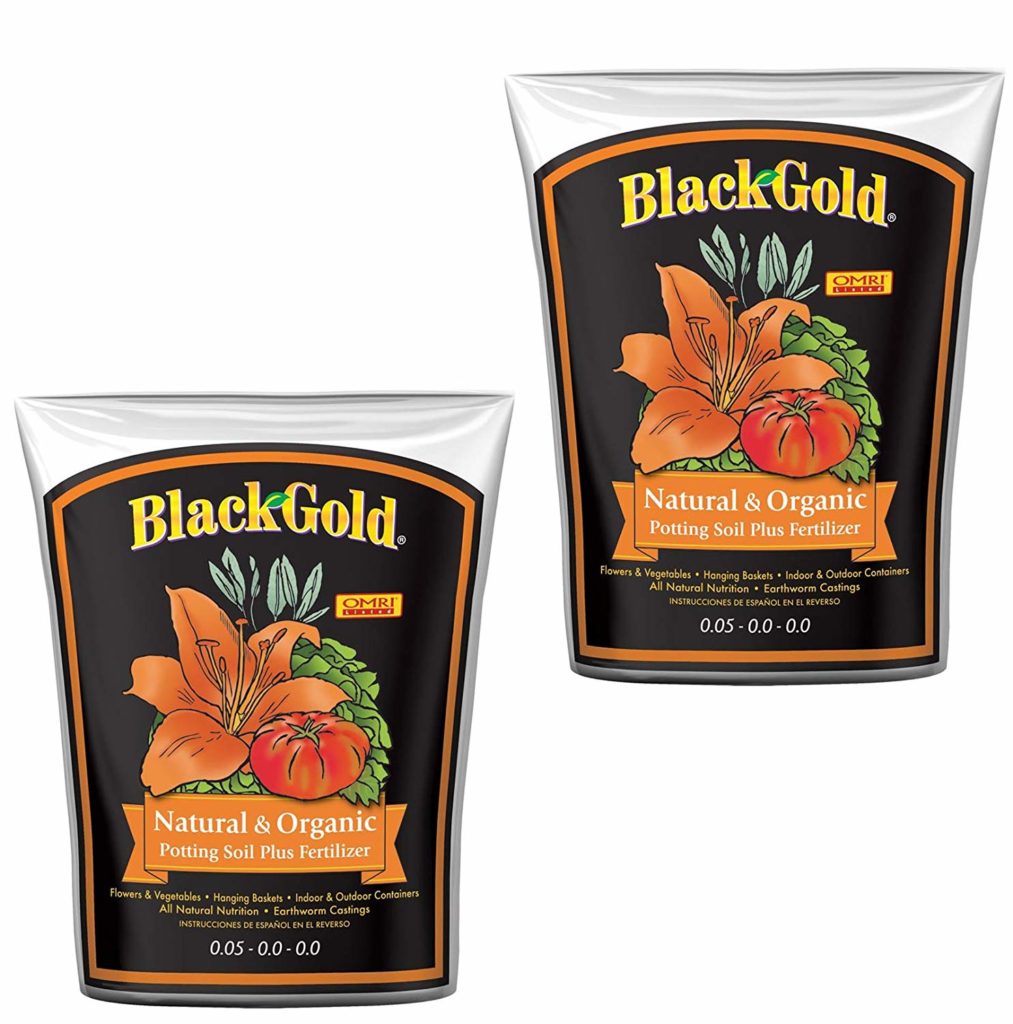 This product will fit all your needs- which is why it's great for people who only started doing indoor marijuana growing. This soil for indoor marijuana is made in the USA and is listed by many research institutes as one of the best products for organic food (and weed).
This is a rich mix, and it can be used in herb gardens, hanging baskets, and practically anywhere you need high-quality organic soil for indoor cannabis.
It contains aged and composted bark, compost, perlite, cinders, and also organic grade fertilizer.
Conclusion
This was a very concise and general guide for buying the best soil for indoor cannabis. Needless to say, the exact type of soil for indoor use you'd like to buy depends on numerous factors like, for instance:
Whether you have autoflower, feminized, or standard seeds. Autoflower
The type of cannabis you're growing- marijuana is a very diverse species. For instance, there are two main variants (Indica and Sativa) which differ quite a bit in their "preferences". Indicas are lush, short plants, while sativas are tall and need a lot of light. Moreover, there are numerous hybrids (skunk, for example), and you can actually accentuate one component of the hybrid by choosing the right soil for indoor marijuana.
Germination- if you start growing indoor cannabis from the seeds, you'd need to get several types of soils. Putting your seeds in a highly nutritious, strong soils might "scorch" them, leaving you without any kind of harvest. So take care of this.
It's important to realize that, while you can always buy new soils, and other things, these kind of accessories can only help you grow a nice cannabis plant, and won't the job for you. You have to be there, inspect the plant on a daily basis, and see what it needs.