The cannabis industry will grow to $31.4 billion by 2023. The projections are good for cannabis craft growers, but the proceeds have attracted numerous farmers. So, if you want to join the industry and to succeed, you must approach the venture as a business just like any other.
With cannabis being legalized for use in the medical world, many people seek to grow the plant. Several laws have been set up to regulate the growth of marijuana. It is essential to consider these laws if you want to grow marijuana for business and not just as a hobby.
The rules keep changing as the industry evolves and as the process of legalization continues in various states. The laws are not strict for people who grow cannabis for pleasure, and they do not require licensing.
Remember, although several states have legalized the use of cannabis for medical purposes, not all allow it cultivation either for commercial or personal purposes. So, confirm with the regulations in your state.
Considering the task involved in becoming a cannabis grower, why would you still be interested?
Benefits of Being a Cannabis Grower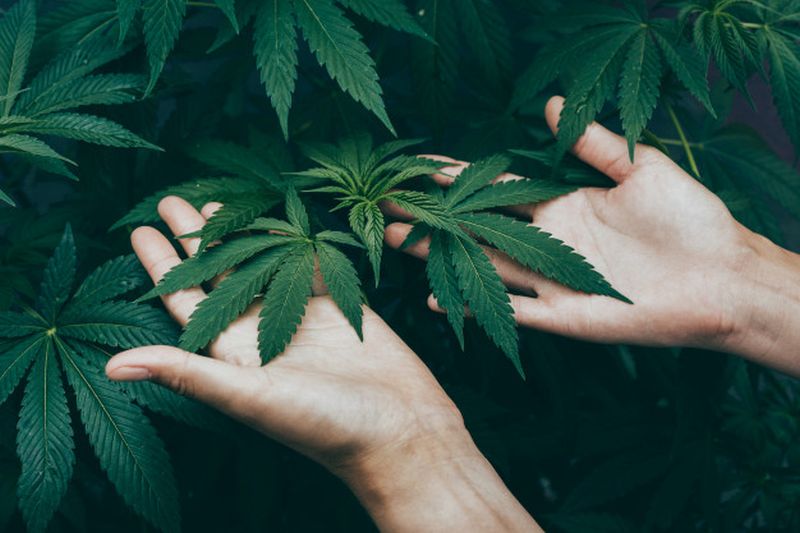 The business is highly specialized so this reduces your workload and guarantees better crop outcome
The demand for cannabis is rising as its negative perception of health diminish every day
there are untapped benefits of using the crop as scientists are still conducting studies about it. As scientists uncover more uses for the crop, the incentives for farmers grow more and more attractive.
We will look at three ways that you can become a sought-after cannabis craft grower;
Understand the Horticulture Industry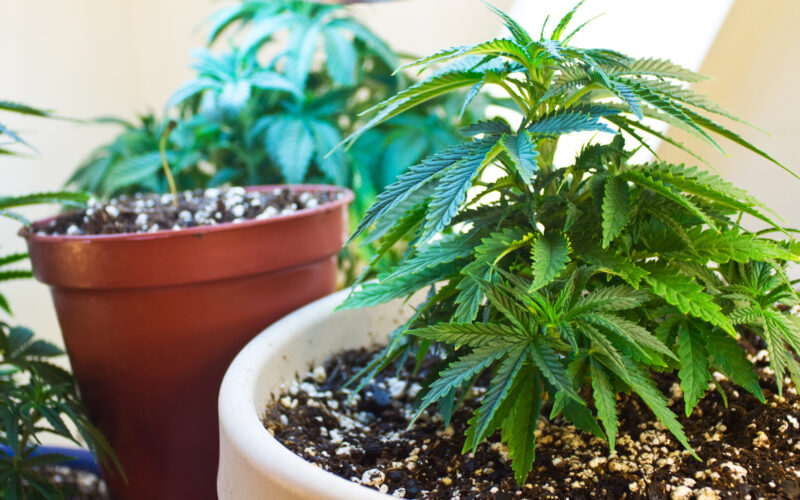 Develop a good business plan that meets your current objectives and the expected future goals. Consider maintaining some competent staff, such as lawyers and consultants. If you are new in the cannabis business, make sure you understand the financial expectation and find ways to remain afloat financially.
Cannabis growing requires plenty of energy and water. Also, decide if you want to focus on soil cultivation or hydroponic. As you begin, research the best strains to focus on and the strain's production capability.
As you make a budget, remember to include ongoing costs as the crop requires continuous water and nutrients. So, if you have insufficient cash, it will slow down your profitability.
Also, you need to be very conversant with the horticulture industry and not just the growing of cannabis. Quick note before you just head first into becoming a craft grower, make sure you consult an expert cannabis lawyer like Cannabis Industry Lawyer to make sure you're doing everything right. You don't want to handicap yourself by getting simple legal things wrong with your craft grower application because if you don't get that license, you can't move forward with it.
Experience and training in growing marijuana guarantees better crops. No one wants to work with a novice in such a highly-sought-after product, so you better have an understanding of the industry. To have the inside-out knowledge on growing cannabis, you must treat the venture as a business and have a passion for it. However, you must be willing to keep learning since new aspects of growing cannabis come up every day.
Here are some tips to ensure your crop is top-notch
Getting the best cannabis strain is vital. Look for credible places that sell the seeds
Cannabis requires natural lighting just like other plants. So, if you are growing it inside, buy high-quality bulbs for lighting
Consider the phase-to-phase requirement when growing the crop. In the initial stages, cannabis requires plenty of nitrogen, but towards maturity, it does not need nitrogen. Acquaint yourself with the requirements
Nutrients and water determine the growth of the plant. Expensive nutrients do not guarantee the best results so focus on quality products
Engage with Local Cultivation Companies in your Area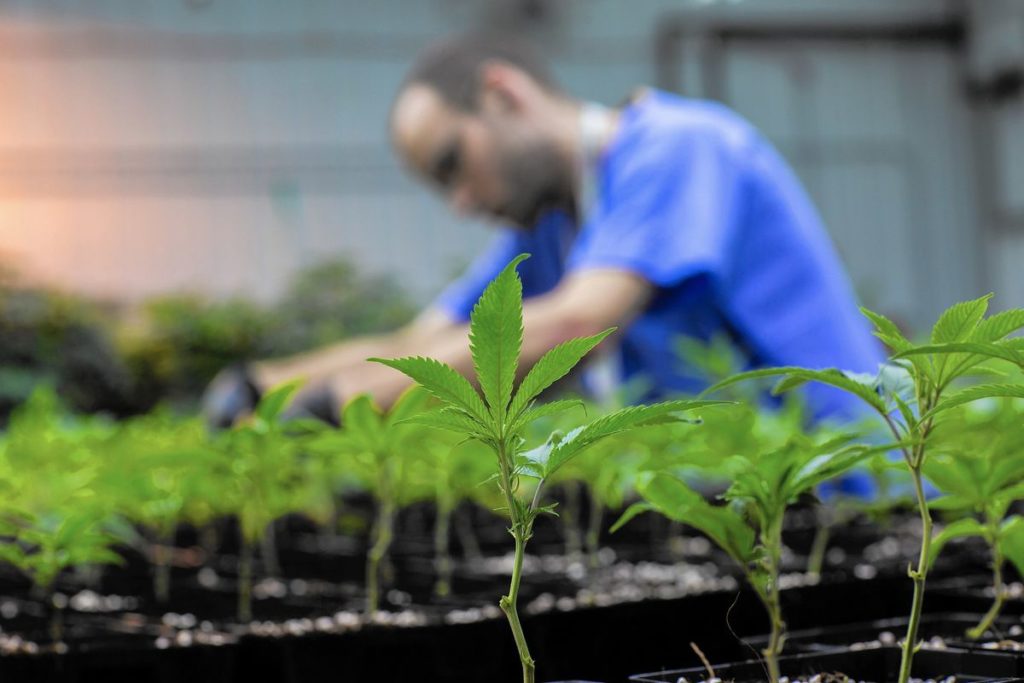 It is crucial to affiliate yourself with a cultivation company that has been in business for a long time. If you do not have an educational background in growing cannabis, this is vital to accomplish.
Engaging with such a company will help you in the process of obtaining your cultivation license. This is because firsthand experience in growing marijuana will be an added advantage. The experience will act as an internship of sorts to help catapult you into the marijuana growing business. It will also arm you with the needed expertise to run your crop.
This process also means that you will not incur the operational costs of starting your own business.
Marijuana Grower's License
Cannabis cultivation is attracting more people every day. So, as you apply for your license, you must ensure that you meet all the requirements so that the process can be faster for you.
For you to qualify as a cultivator, there are must-have credentials. Every state has its set of requirements, so research for your state. There are also timelines in which the applications should be submitted. Remember, states provide limited spots for cannabis growers, so you must ensure your application stands out when you apply.
A license to cultivate is a certificate that shows you to be capable of being a legal marijuana grower in your state. The process to obtain one is quite tedious, but eventually, it pays off, so you must be patient.
Once you take this step, you will be set apart from the many other people that seek to be growers for various dispensaries, and you will be taken seriously as a grower.
When you begin the process of acquiring your license, gather specific regulations available where you live.
First, you will need to understand whether you are qualified to get a license from your state. Once you establish that you can apply for a permit in your state, apply for it. Also, check for all requirements needed in your state and make sure you have all the documents.
Final Thoughts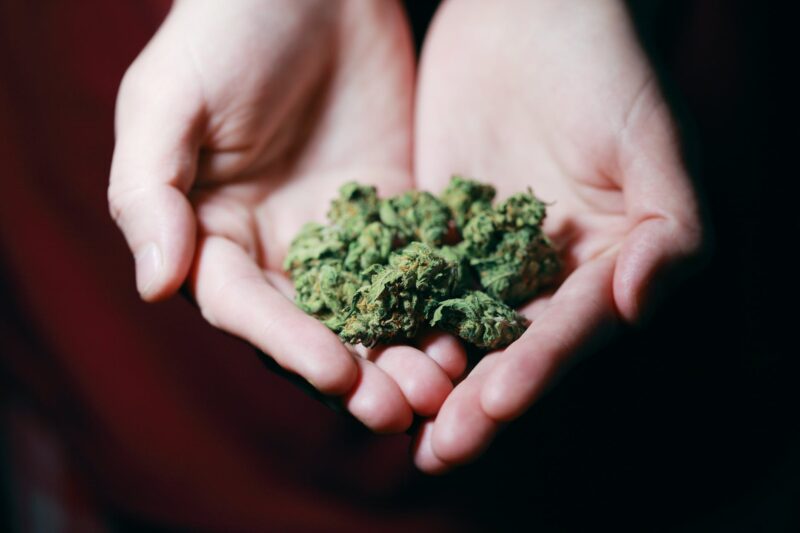 The legal growth of marijuana and its business aspect is becoming a phenomenon with desirable benefits. The passion for the industry is not just enough; you will need to see this as a business that needs effort for it to thrive.
As more cultivators seek to grow the crop, there is plenty of competition, bringing forth a need to set yourself apart as a grower to go ahead in the industry. It pays to follow the processes and do your due diligence if you want to be a marijuana grower to prepare to pay the price.