Accessories have made life much easier by enhancing weed smoking experience. We have come a long way, and so have millions, and one way of consuming cannabis cropped up. While the focus for the longest time has been on products used for smoking, new accessories have cropped some for enhancing the experience even after getting stoned.
Now that more states in the U.S, as well as countries, are increasingly legalizing recreational marijuana use, there are a ton of new business and tools that are coming to the world for smokers. Dispensaries and delivery services are growing at a fast pace. With that, we have rounded the best weed smoking gear and accessories for that one of a kind experience. Websites like this offer delivery based on your location.
Dr. Dabber Switch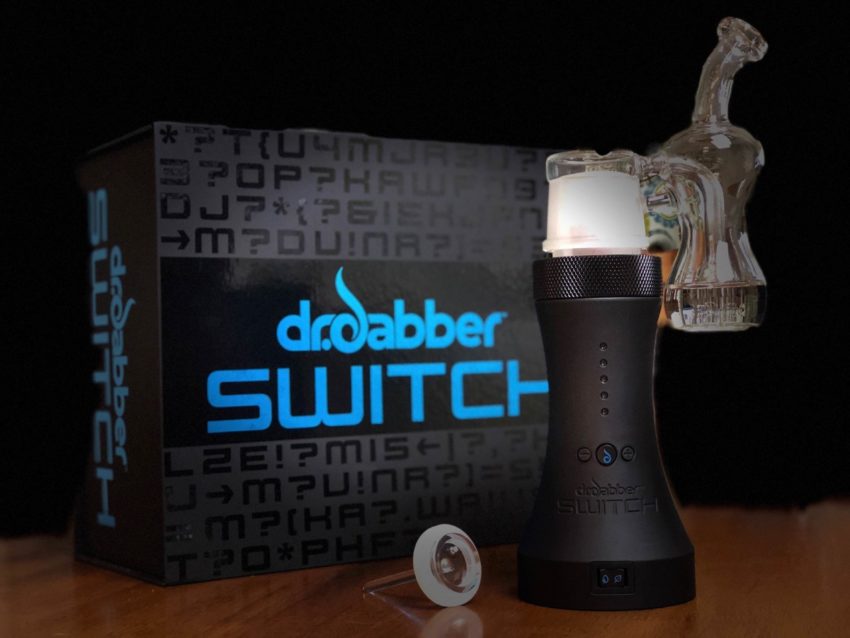 Nothing beats the Dr. Dabber Switch vaporizer when it comes to vaporizing the bud. The one of a kind vaporizer can also be used as a dab rig for oil or shatter with the added benefit of not needing a mini-blow torch.
The vaporizer relies on an induction heating mechanism that does not rely on a heating method. That said, you do not have to worry about torching your house down on the vaporizer, accidentally stumbling on the couch.
Snoop Dogg Pounds SFO Beaker Base Dab Rig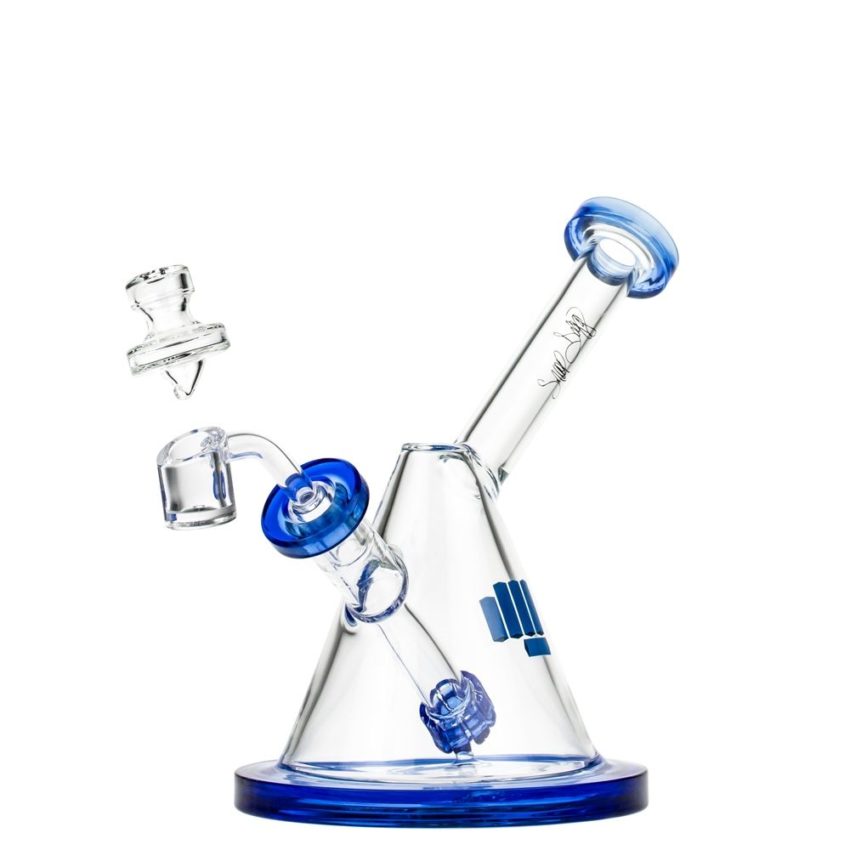 This sturdy premium quality borosilicate glass smoking device is perfect for smoking cannabis, wax oil, and all kinds of herbs. It comes with a roomy beaker base for stability and all accessories needed to enjoy all substances of choice at a go optimally.
The SFO comes with different colored accents as well as a percolator mouthpiece and bowl that gives it a stylish touch.
Twisted Glass Blunt "Swished Edition" Cigarillo Mini Edition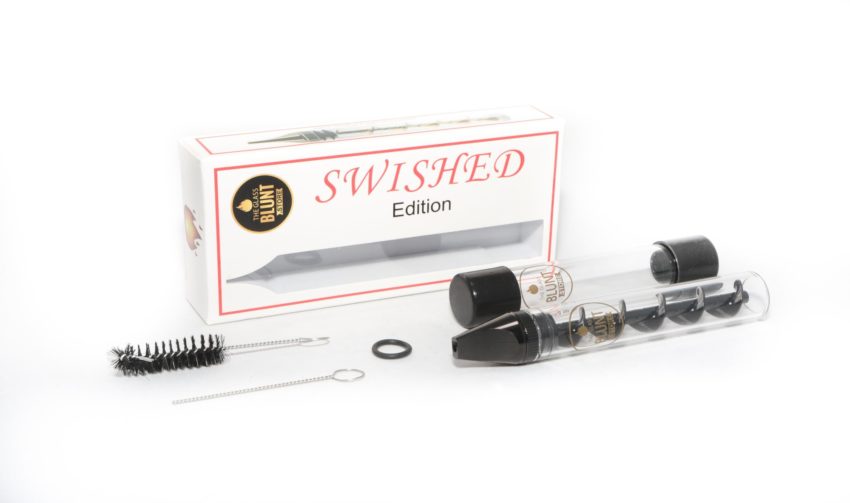 Twisted Glass Blunt "Swished Edition" Cigarillo Mini Edition is for people who want to enjoy a small toke of their favorite blunt. The weed accessory is designed to blow all organic weed bindings out of the water. It comes with a glass cylinder featuring a frame and an internal metal corkscrew and filtered mouthpiece. It is capable of loading the weed in and lighting the correct end.
Twisted Glass Blunt "Swished Edition" Cigarillo Mini Edition is ideal for people who need occasional hits or wish to enjoy slow pulls.
Otto Electric Herb Miller & Joint Miller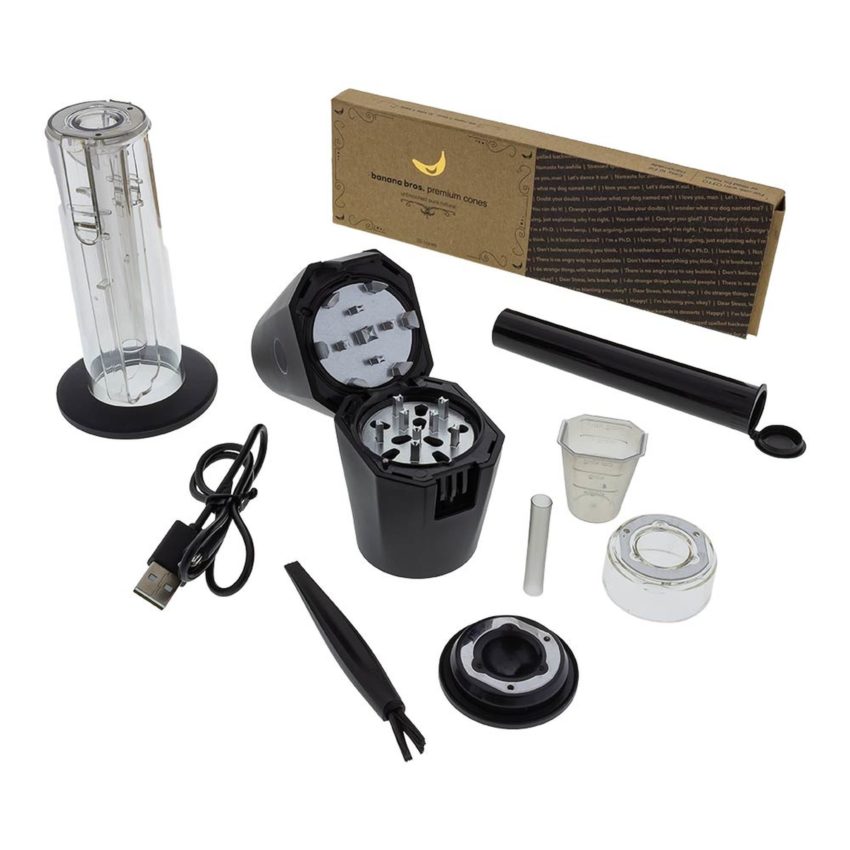 Are you tired of grinding and rolling your bud to joints for smoking or sale? Well, you will be surprised to know that OTTO Electric Herb Miller & Joint Filler is designed to do all this with some level of perfection. While using artificial intelligence technology, this piece of innovation is designed to calibrate the perfect milling pressure to grind cannabis
This cannabis accessory is ideal for people who struggle to roll joints due to hand tremors or injuries. It should also come in handy when rolling hundreds of joints. Anyone who has cannabis allergies and does not want to come into contact with marijuana will find this accessory useful.
Summerland Pleasure Point Slate Black Ceramic Bong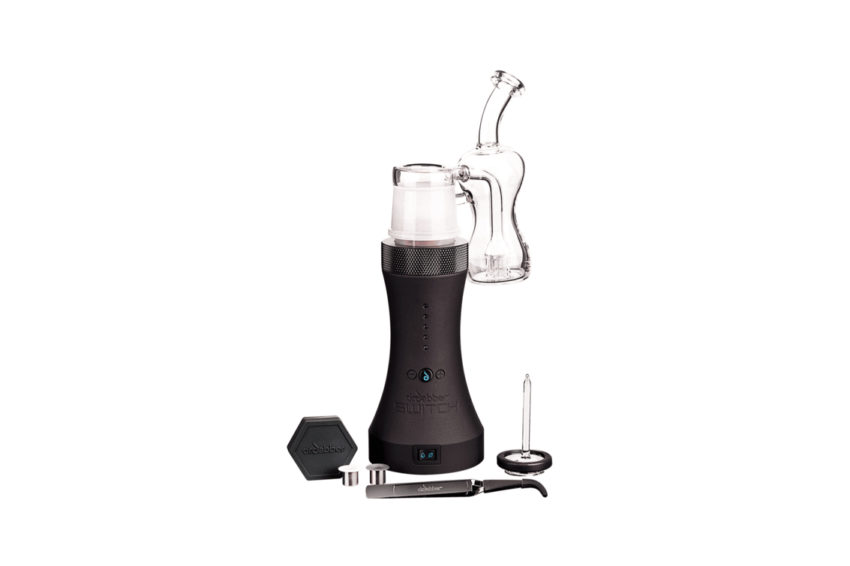 Made from black glazed ceramic, this beauty of a bong is for people who wish to have a quality cannabis smoking session. The bong is designed to block out all the nasty visuals that are synonymous with a clear glass bong.
Pleasure Point Bong stands out on the fact that it uses the best lead-free food-safe glaze and ceramic to ensure clean hits in airtight carbs. If you wish to switch things up, then the SFO bubbler is all you need to make things perfect in addition to your glass collection for smoking weed.
Higher Standard Glass Tips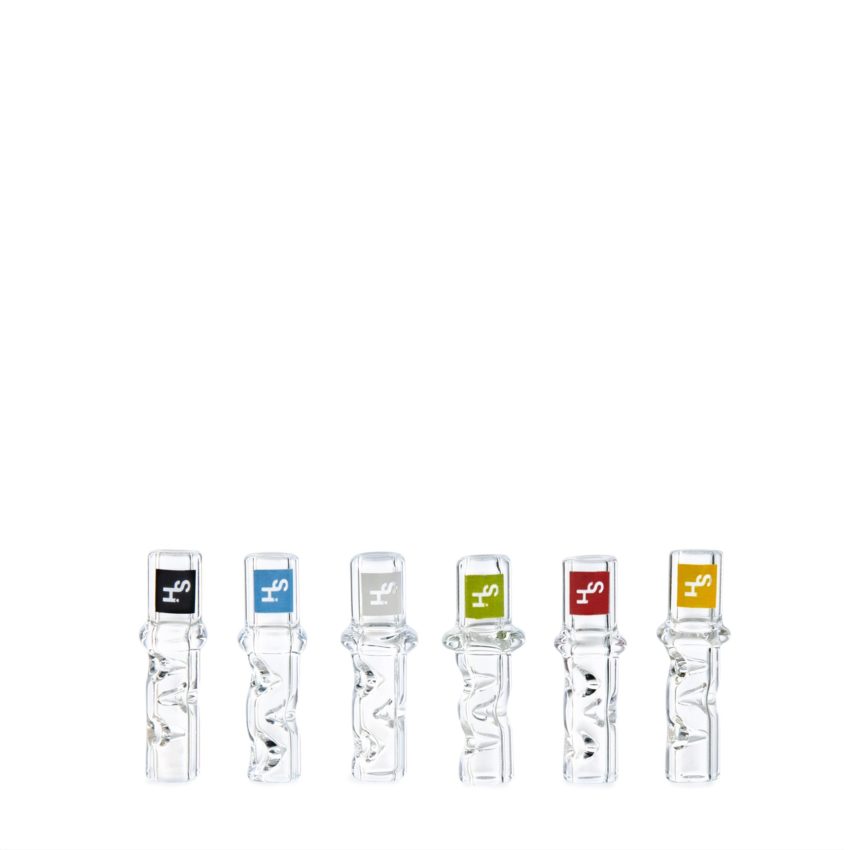 You no longer need to rely on cardboard roaches to light your joints. Instead, upgrade to glass tops with Higher Standards for a one of a kind experience wheel smoking cannabis. All you have to do is place your joint inside, light, and let the magic happens.
The higher standard glass will protect your lips from burning while also keeping them a safe distance from the tar produced when cannabis starts to leach out.
Pax 2 Portable Vaporizer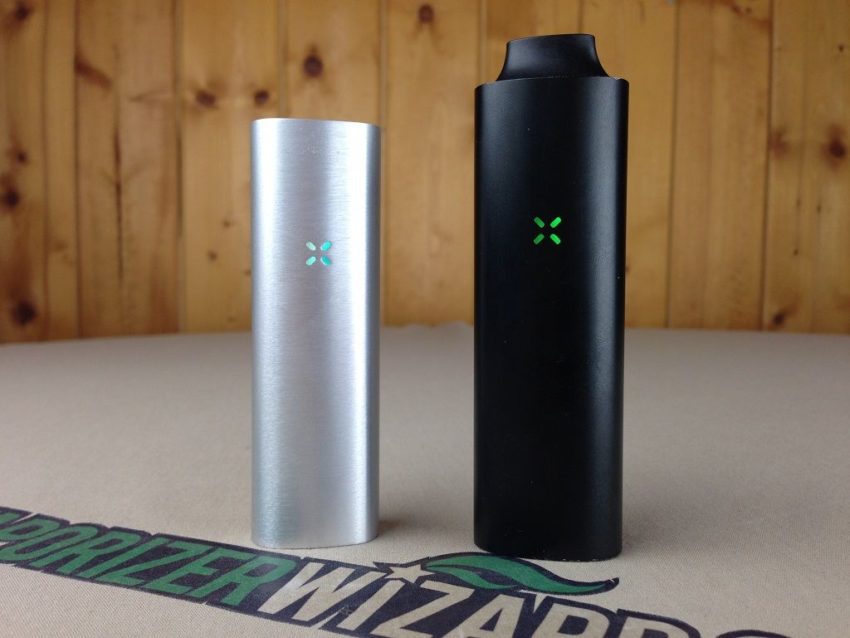 Pax 2 Portable Vaporizer PenPax 2 is one of the best vaporizers in the market for drying any herb such as cannabis. The high functioning sleek vaporizer is ideal for token flower people than dabbers. However, you cannot smoke cannabis concentrates on it.
A masterpiece in vaporizing flower, Pax 2, is the device you need to vaporize your favorite flower on the go.
The Ardent Nova Decarboxylator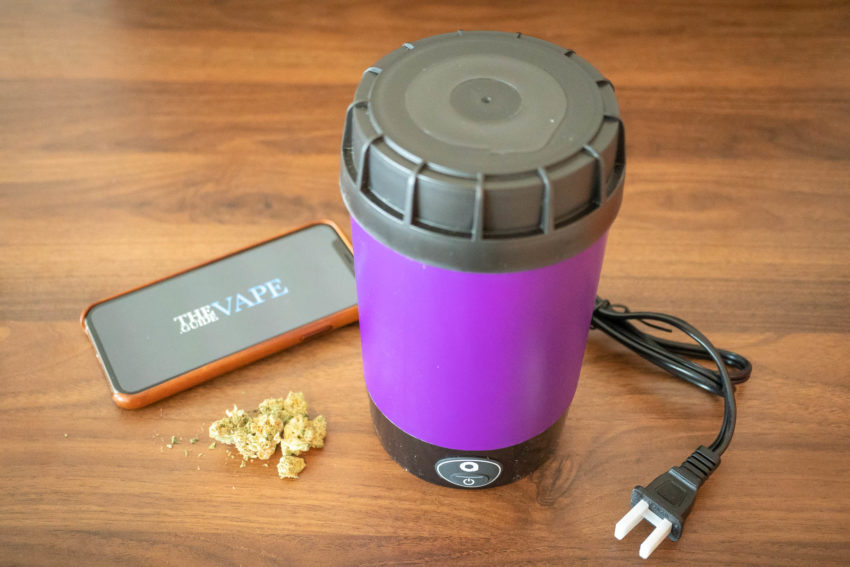 The Ardent Nova Decarboxylator is necessary to have for cannabis users who specialize in cannabis edibles. The device is ideal for people who want to make their edibles at home. With the accessory, you will not have to worry about losing any cannabinoids in the decarboxylation process. The accessory can reach an ideal temperature to decarboxylate cannabis.
With Ardent Nova Decarboxylator, you will no longer have to spend hundreds of dollars on buying edibles. Making your edibles can be a great way of taking control of what you consume as well as your loved ones
Hemper Keeper 3 in 1 Storage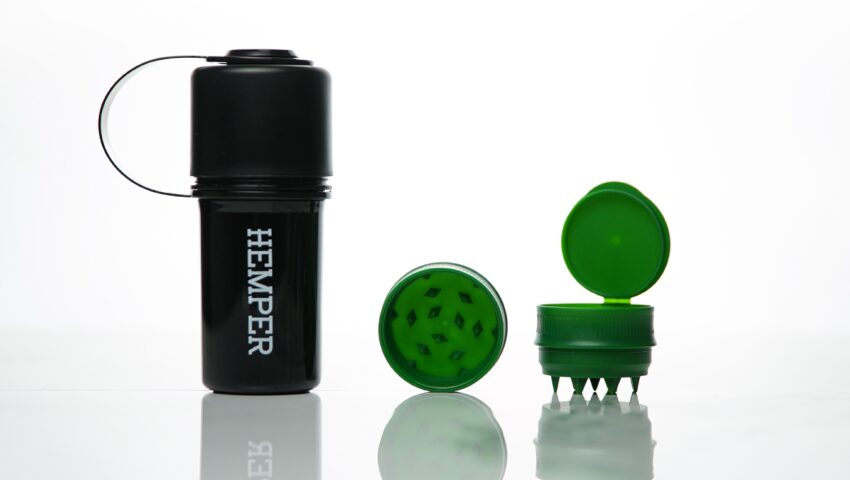 Hemper Keeper 3 in 1 storage is all you need to travel in style with your herb, grinder, and cannabis. It comes with three storage compartments for keeping flower and ground material separate. Similarly, it features a built-in removable grinder with durable teeth for a fluffy grind.
This cannabis accessory is the best solution for preparing and storing your herb while planning to go out on a ride. It comes with a removable and flexible tether for clipping the keeper on the belt or critical chain, ensuring you have all you need while on the go. It stands out as it is smell proof & Airtight, water-resistant, and flower storage. The smell-proof medical grade container comes with a built-in grinder and storage system.
Cannabolish Cannabis Odor Removing Set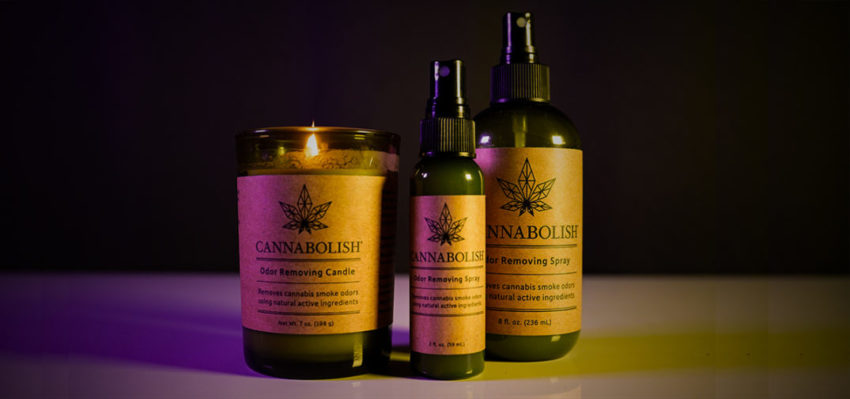 After some cannabis, puffs, you might want to get rid of the smoke odors. What a better way to do so while using safe and natural ingredients in the form of Cannabolish Cannabis Odor. The Cannabolish Cannabis Odor Removing set is worth every penny, as it does not have any toxic chemicals or fake fragrances.
Instead, the cannabis odor remover relies on natural ingredients to eliminate odors rather than cover them up. In the end, what you get is a pleasant minty smell.
Conclusion
Cannabis gear and accessories are increasingly cropping up as firms battle it out to create ideal cannabis experience for consumers. For consumers to have excellent sessions smoking inhaling or ingesting their favorite joints, then the right tools are paramount. For that reason, innovation on the development of the best in class cannabis gear and accessories should only continue to increase.