It's no secret that our day-to-day lives take a toll on our health. Natural remedies are popular treatment options for many common health issues. Cannabidiol (CBD) is among the most popular treatments for these ailments. CBD is one of more than 100 chemicals, called cannabinoids, that comes from the marijuana (Cannabis sativa) plant. CBD is not psychoactive. Tetrahydrocannabinol (THC) is the cannabinoid that causes the "high" sensation felt by users. However, research suggests that CBD may have some healing properties. It is a natural remedy for the aches and pains that may bother you daily. Plus, it may provide relief from other symptoms without the psychoactive side-effects of some prescription medications.
What is CBD Oil?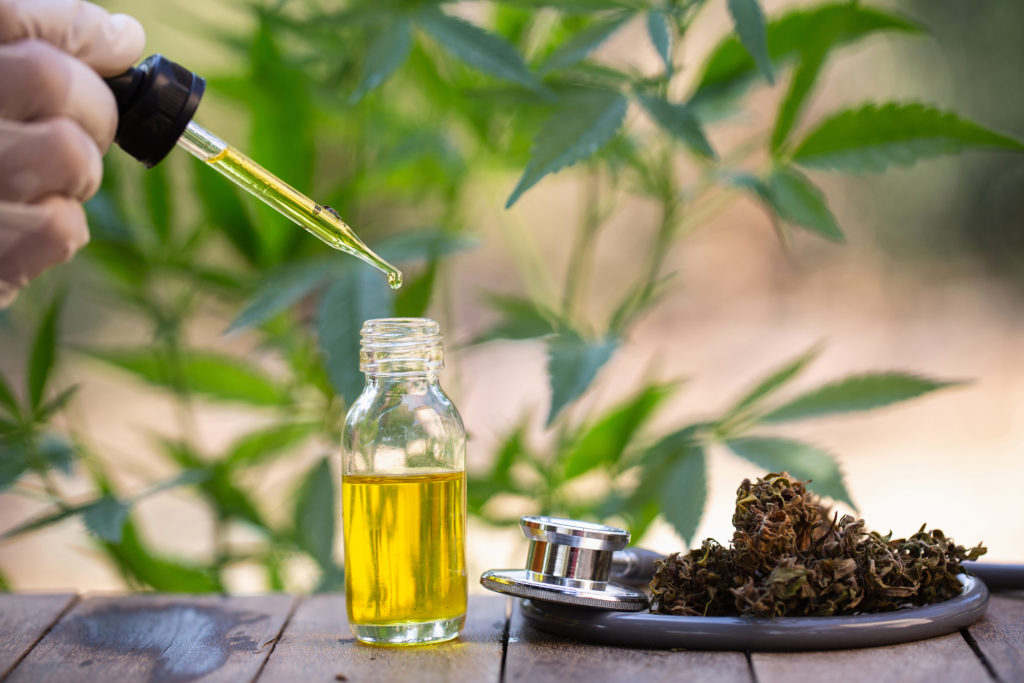 CBD is an extract from the marijuana plant.
Different strains of cannabis have different concentrations of chemical compounds. The plant-breeding process directly impacts the concentration of CBD in a plant. CBD oil from industrial hemp usually has higher concentrations of CBD than a marijuana plant. Several methods are available to extract CBD from a plant. A carrier, such as a hemp oil, dilutes the extract, creating CBD oil.
CBD is available in different strengths, as well as in different forms, including:
Creams and lotions
Oils and tinctures
Capsules and pills
Vapes
Edibles
Hemp Oil vs. CBD Oil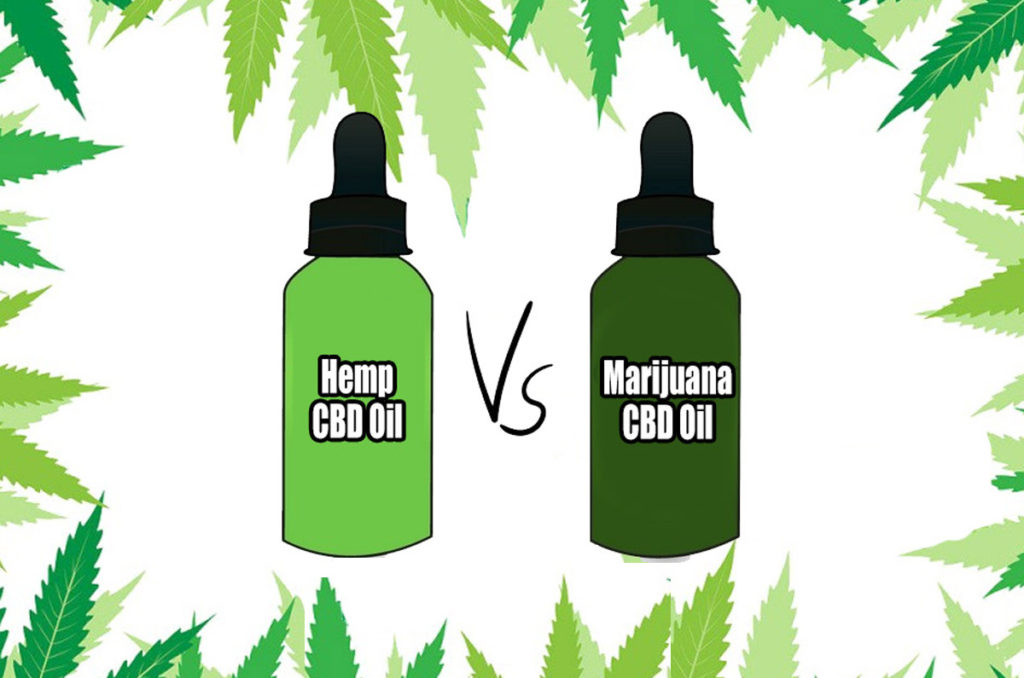 Hemp seed oil is a popular skincare product. It is non-comedogenic, anti-inflammatory, and hydrating, which helps keep the skin soft and smooth. It contains trace amounts of CBD but does not contain any THC. Cold-pressed hemp seeds create hemp seed oil. The oil does is an ingredient in several items, including beauty products and paint. It is also useful in cooking.
So what is CBD oil? Marijuana produces THC and CBD. CBD isolates potentially provide therapeutic and medicinal benefits for several health problems. Hemp seed and CBD are from the same cannabis family, so brands often market them as the same thing.
To differentiate between the two, look at the list of ingredients: CBD products will have cannabidiol, full-spectrum hemp, PCR (phytocannabinoid-rich), PCR hemp extracts, or hemp oil on the list of ingredients. Hemp seed oil products will have cannabis Sativa seed oil on the list of ingredients.
Is CBD Oil Legal?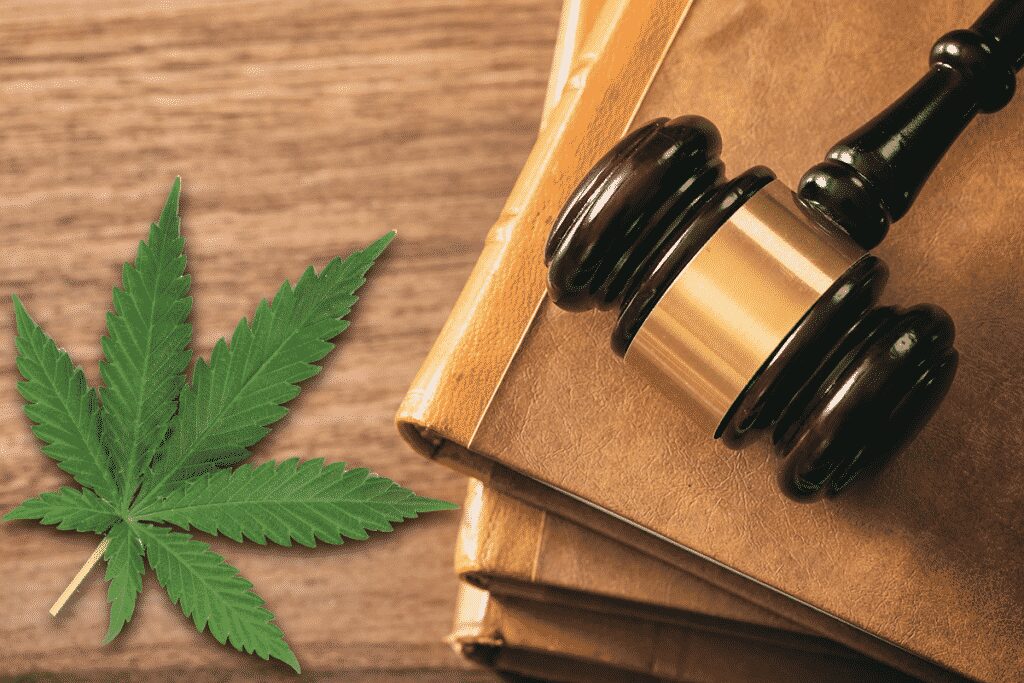 On the federal level, buying CBD is illegal, as the DEA classifies the compound as a Schedule I drug. The DEA defines Schedule I drugs as drugs that do not have any medical use and have a high potential for misuse. The entire cannabis plant lies in this class. The CBD industry is widely unregulated, and the FDA only allows one CBD drug, Epidiolex, for sale. Epidiolex is a synthetic CBD medication for treating severe, childhood-onset epilepsy syndromes.
On the state level, the legality of CBD2 depends on state laws. Colorado, California, and Oregon allow CBD for medical and recreational purposes. However, Pennsylvania, Texas, and Florida only allow CBD for medical purposes. CBD is currently 100% illegal in South Dakota, Wyoming, and Nebraska. It is important to check state laws before purchasing CBD. Since the industry is unregulated, it is also important to research products before buying. Hemp absorbs pesticides, metals, and toxins from the soil. These elements can end up in CBD products and may have adverse effects. Researching the source of hemp helps consumers evaluate whether the product contains CBD from contaminated soil.
Benefits of CBD Oil
Research into CBD oil benefits suggests that it may help treat some symptoms of several medical issues. Here are some potential benefits of CBD oil.
CBD Oil For Pain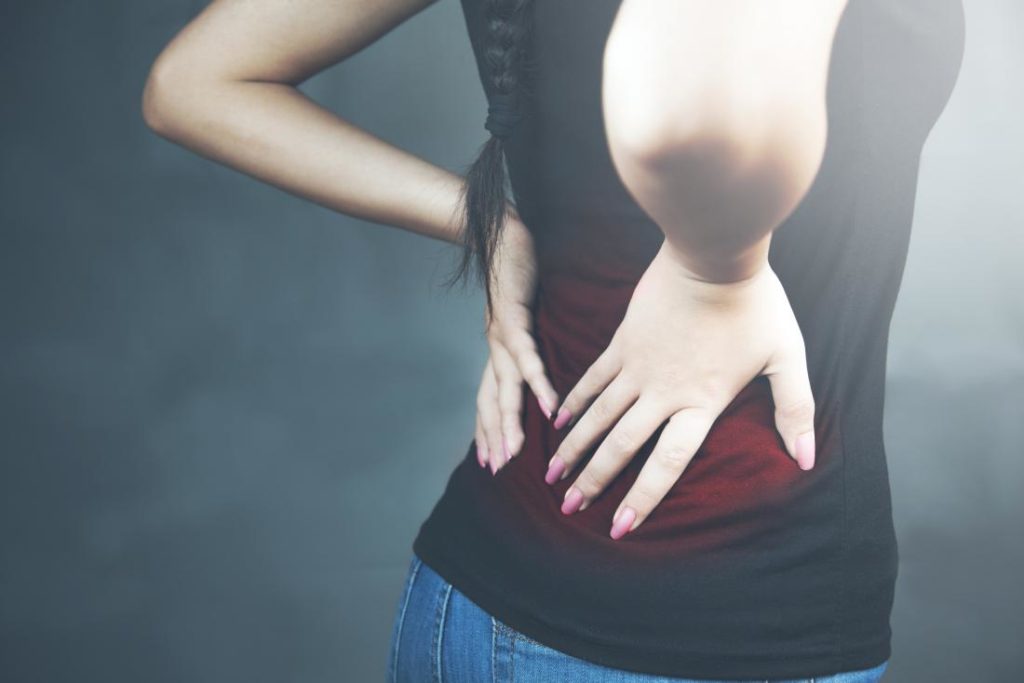 Some researchers believe that CBD reacts with endocannabinoid receptors that create anti-inflammatory and pain-relieving responses in the body. This indicates that CBD oil may benefit individuals suffering from chronic pain. A 2018 study3 analyzed the potential of CBD to alleviate pain. Researchers examined studies from 1975 to 2018 that assessed several types of pain, including fibromyalgia, neuropathy, and cancer-related pain. According to CBD-reviewed.com, they concluded that CBD oil for pain management4 was effective and lacked negative side effects.
The National Cancer Institute (NCI)5 cites CBD as a potential supplement for alleviating the negative side effects of cancer treatment. In a 2010 study, subjects used oral sprays containing a THC-CBD extract for cancer-related pain. Their treatment plans involved using a combination of oral sprays and opioids for pain. The subjects reported more pain relief when they used both treatments than when using opioids alone.
CBD Oil For Anxiety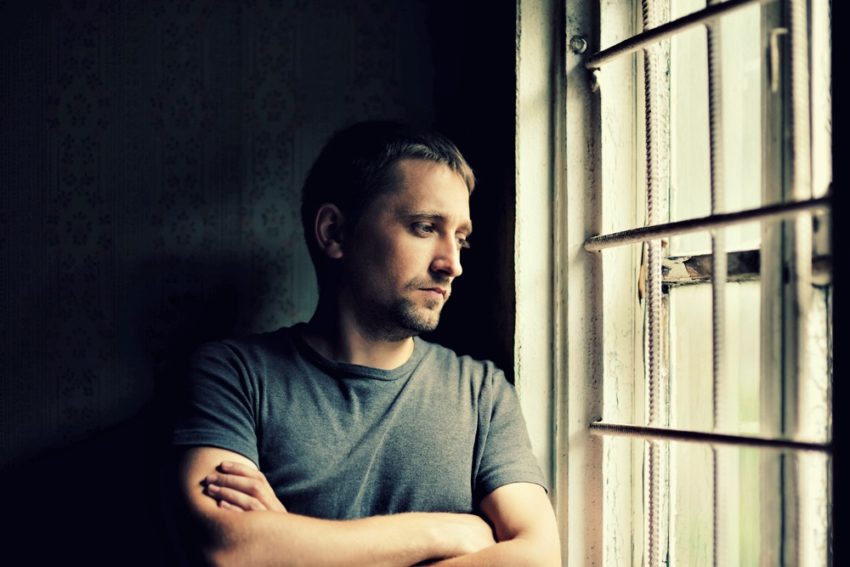 The National Institute on Drug Abuse (NIDA)6 claims that CBD reduces stress, as shown in animal studies. Subjects in these studies exhibited lower signs and improved symptoms of anxiety. Multiple studies indicate that CBD oil for anxiety is also useful in easing the negative symptoms of PTSD, reducing social anxiety symptoms, and diminishing anxiety-induced insomnia.
Other CBD Oil Benefits
Users of CBD oil claim it helps lessen the symptoms of several other health issues, including:
Epilepsy
Glaucoma
Depression
Loss of appetite
Parkinson's disease
Muscle spasms
Acne
However, research into these benefits is limited and primarily assessed in animals. More evidence and human clinical trials are needed to confirm the validity of these claims.
Dosage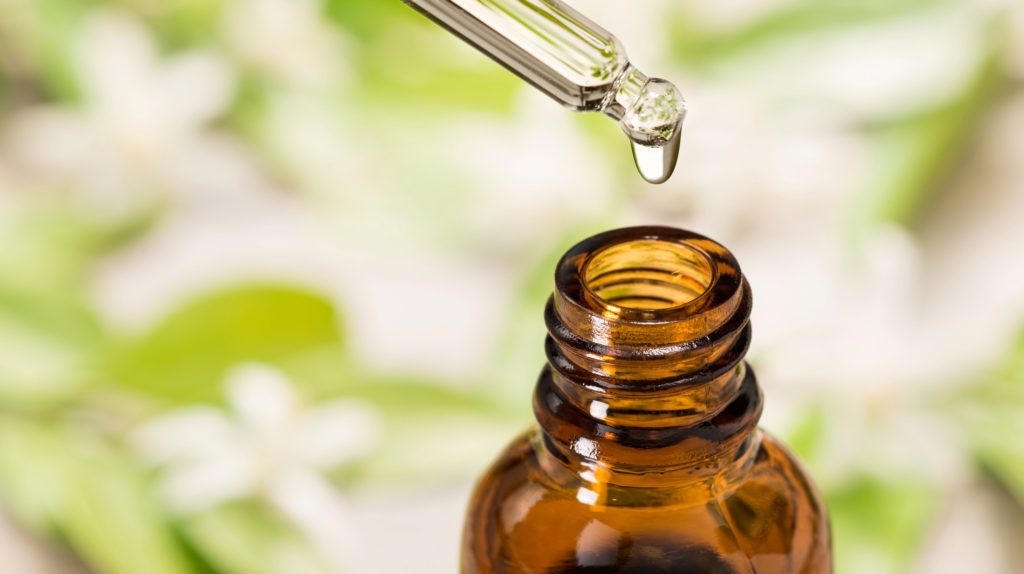 CBD dosage depends on your weight, your condition, and the concentration of CBD isolate. It is typically recommended to start at lower doses and gradually increase the dose as needed. Of the human studies available, most subjects used between 20 and 1,500 mg of CBD per day. The Arthritis Foundation7 suggests starting with 5 to 10 mg, twice daily, and then progressively increasing the dose to 50 to 100 mg a day. CBD oil generally comes in a dropper bottle and the packaging may tell you how much CBD is in one drop of oil. If the packaging states the CBD content of the entire bottle, you can still figure out how much to take. One drop of oil equals roughly 0.05 mL. This measure can be used to calculate the concentration of CBD in a single drop of oil. For example, a 20-mL bottle of CBD oil contains 400 drops. If the bottle contains 2,000 mg of CBD, each drop will contain roughly 5 mg of CBD. If taken sublingually, CBD oil takes about 20 minutes to work. However, times may vary depending on how CBD is used.
CBD Oil Side Effects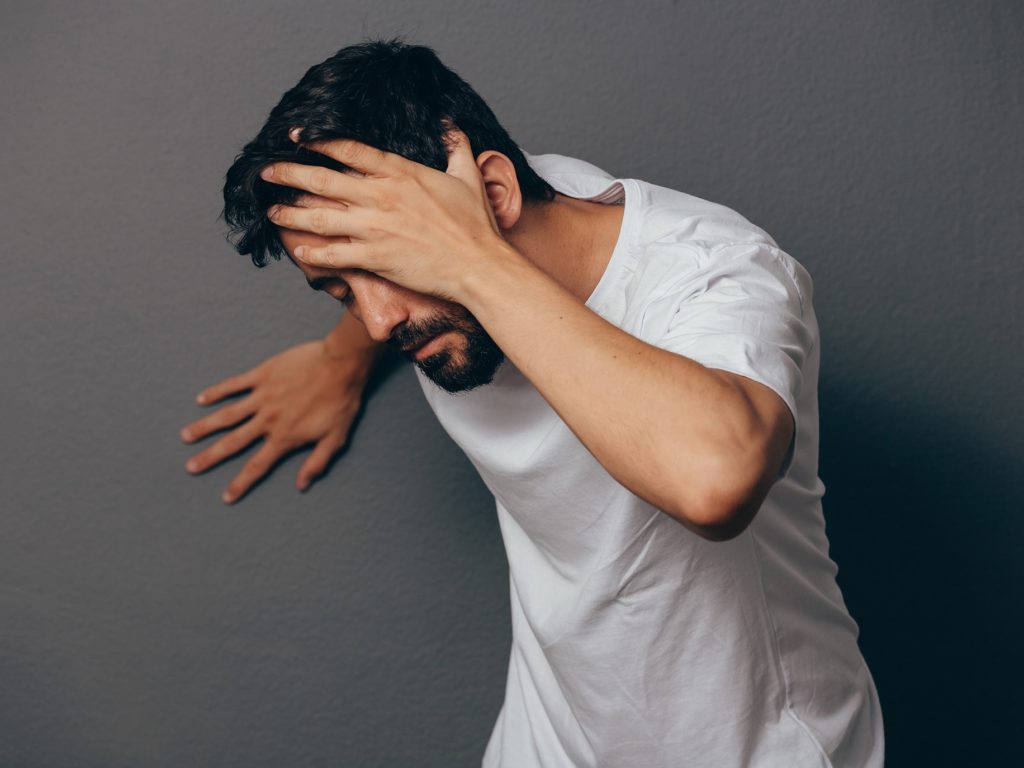 Although many studies state that there are no negative side effects of CBD, some research identifies a few CBD oil side effects, including:
Mood changes
Appetite changes
Dizziness
Drowsiness
Anxiety
Diarrhea
Nausea
Dry mouth
Vomiting
The Bottom Line on CBD
CBD has great potential for human health, and its popularity is growing day by day. With the help of the CBD, take your first step towards improving the health and quality of your new life.