Marijuana delivery is the latest business to hit the legal cannabis scene. That said, if you still have questions about the rules of having your weed delivered, you're not alone. Knowing that this is a controversial topic among a lot of people, probably you can't find the answers you want by simply asking them. But, that's why we are here, to explain these things and make it more clear to you.
Nearly more than a dozen USA states currently allow marijuana delivery – under certain conditions – to their residents from certified dispensaries and delivery companies. However, uncertainty surrounding the legality of cannabis delivery has stopped this new and exciting industry from taking off. There are many cases when people with bad intentions tried to ruin the whole experience, delivering low-quality products, or having poor shipping options.
To help you determine whether you can safely order marijuana for delivery to your home, we've created this guide covering all the basics.
Is Getting Cannabis Delivered Legal?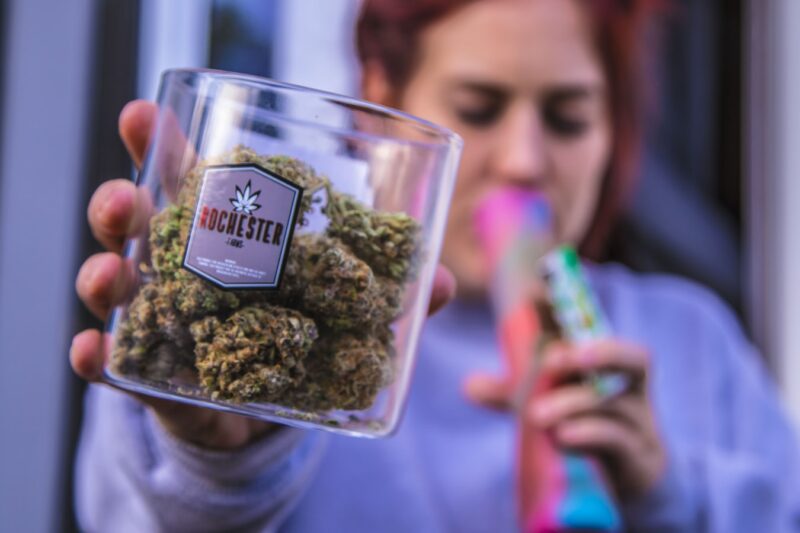 Placing a delivery order online is legal in states that have legalized recreational cannabis. Medical marijuana is now legal in 34 states, with recreational available in 13 states plus D.C. So, once you decide to order, it's good to check your local regulations, so you can be sure it's not considered as a crime there, and bring a lot of issues with the authorities.
In states with legalized cannabis, delivery services have begun to emerge; ultimately, opening new opportunities, making cannabis more accessible, and fulfilling millions of stoners' dreams!
Despite California's statewide legalization of recreational cannabis, some political leaders have imposed restrictions on cannabis delivery. Albeit, there is little evidence of these leaders enforcing such rules. These areas either ban cannabis delivery drivers entirely or impose strict rules that make it far more complicated than it should be to place an order.
In states that have yet to legalize recreational sales of cannabis, medical marijuana patients may still be able to have their medical cannabis delivered. Nevertheless, you will need to provide your medical card upon receiving your order, so the service can be sure you are not lying, and that you won't use it improperly.
Some other issues to consider before ordering cannabis delivery is if the delivery driver can accept credit/debit card payments. A Lot of cannabis companies are facing issues with banking and payment processing, so you will have to choose to pay for your order when it's delivered to you. To ensure your order can be properly delivered, always have the cash amount readily available. Also, you need to know that the sellers usually won't send the pack through the regular postal office, due to obvious reasons. In most cases, it will be delivered by them to your location, or they will use an alternative post service to ship it to you.
Federal vs. State Cannabis Regulations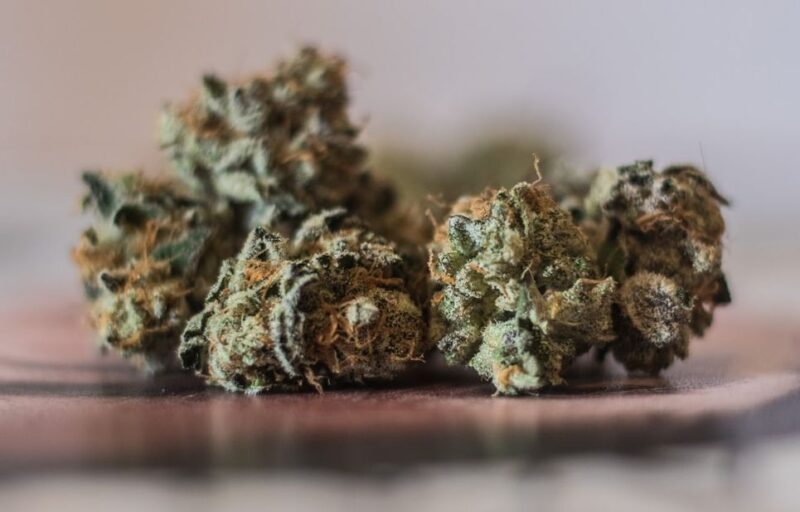 Currently, cannabis is illegal at the federal level and categorized as a Schedule I drug according to the Controlled Substances Act, the same rating given to substances like heroin and LSD. Despite the federal government's little action to legalize marijuana, nearly three dozen states have legalized cannabis for medical use. More than a dozen have legalized recreational use for adults over 21. Or, with simpler words said – even if something is legal in the USA, you will have to separately check the regulations in your state, because the authorities have the whole right to accept or deny some federal regulation, or to adapt it to their local laws and conditions. It can even happen that the cannabis and CBD products are legal, but buying them online is not allowed, so check these things carefully before you do anything.
Where Can You Currently Get Weed Delivered
Not all legal states have jumped on board the cannabis delivery bandwagon. Still, a handful of states have already begun to see the benefits of granting permits to weed delivery companies. According to greenrush, a premium cannabis delivery service in California, "California has been on the forefront of the budding cannabis industry, and continues to support and nurture this innovative industry."
It may come as no surprise that the notoriously pro-cannabis California has embraced cannabis delivery. Several other states have begun to allow marijuana delivery services to set up shop. Here are the states where you can have your weed delivered: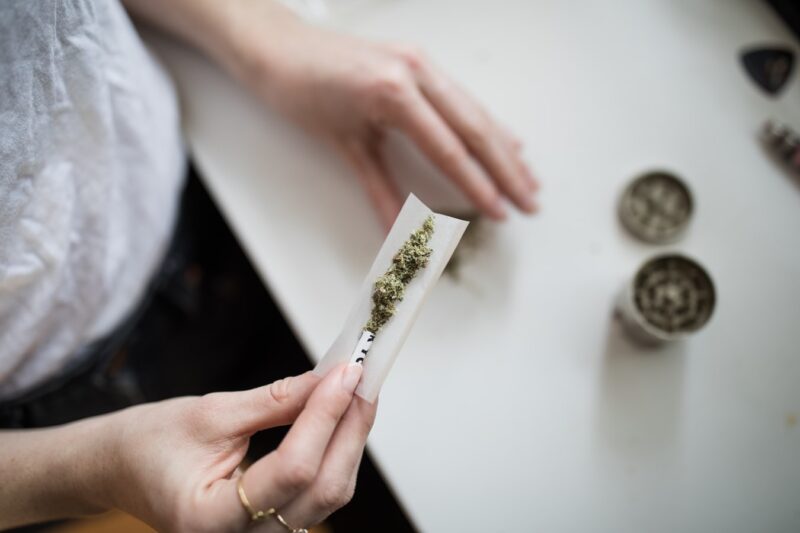 Arizona: Medical & Recreational
California: Medical & Recreational
Colorado: Medical & Recreational
Michigan: Medical & Temporary Recreational due to COVID
Nevada: Medical & Temporary Recreational due to COVID
Oregon: Medical & Limited Recreational
Can Anyone Start a Cannabis Delivery Company?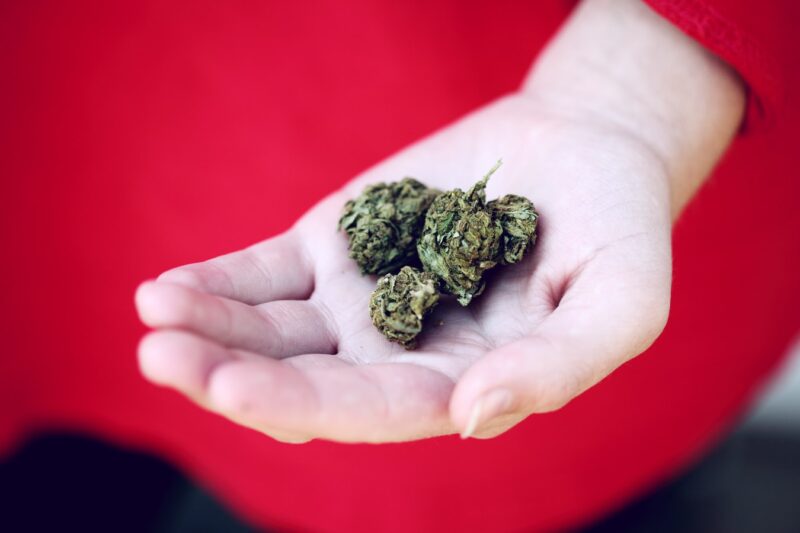 Suppose you have dreams of starting your own cannabis delivery company. What do you need for that? Do you know what it takes to have a business like that? In that case, you'll need to acquire the proper licensing and comply with local standards. Some states require delivery services to be affiliated with or owned by a licensed dispensary. In contrast, others are more lenient in allowing independent delivery services to operate with business models similar to popular delivery apps like GrubHub and Postmates.
How Does Cannabis Delivery Work?
"Getting cannabis delivered to your home is as easy as a few clicks of the mouse these days. From San Diego to San Francisco, California cannabis delivery is leading the nation by example." at least and other delivery services now operating in legal states across the country.
Like ordering food, ordering cannabis delivery involves browsing a menu of current items, adding items to your cart, checking out, then meeting your driver when they arrive. This convenient method of buying cannabis isn't just excellent for a lazy Sunday at home. It's a helpful service that makes cannabis more accessible to people with limited mobility or transportation. The menu of cannabis products available to you will depend on your location and the time of ordering.
Dispensary Delivery vs. Cannabis Delivery Company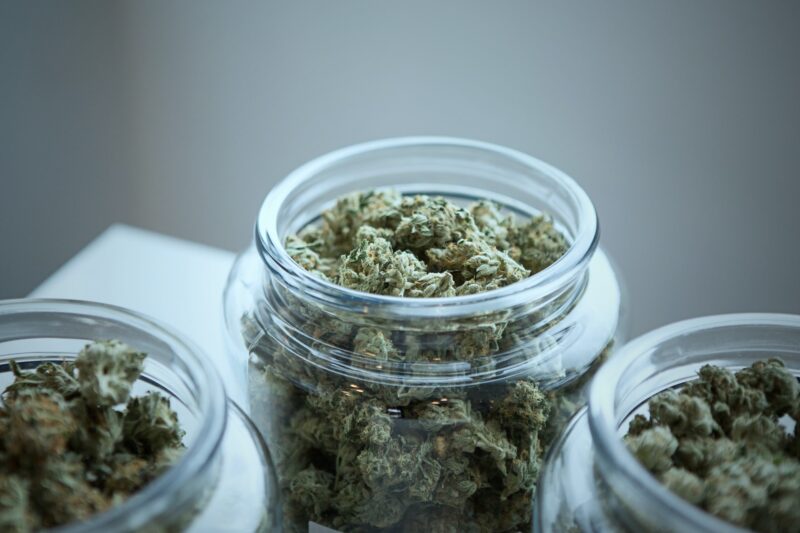 A dispensary affiliated delivery service only delivers items from its home-base-dispensary. Owned, licensed, and operated by the dispensary, buying from a dispensary delivery service is great if you know what you want and limiting options.
A cannabis delivery service operates independently of any single dispensary. Still, it may partner with dispensaries to offer its menu to a broader range of customers. Cannabis delivery services typically provide a more extensive stock or may include menus from a variety of dispensaries. If you're looking for super fast delivery and a vast range of options, you'll likely enjoy ordering from a designated delivery service.
Now when you know all of these details, you will be able to estimate the potential risks, but also to be sure whether you can or can't order your CBD product online, and to have it delivered to you. The key thing is to stay informed of every possible aspect, and be very careful what are you doing, and which services you are using. It's not the same as ordering pizza, but it surely doesn't need to be difficult too.