In the past decades and before it was legalized, cannabis products were reserved for private and discrete use in parties and concerts. Those days are long gone, especially in few states where cannabis use has become legalized, such as in Nevada's Las Vegas locale.
Las Vegas continues to pride itself as a destination for fun-loving individuals. Other than its casinos, Las Vegas is also known for its cannabis dispensaries, which, according to estimates, has become a $1 billion industry.
If you want to get high in the Sin City, these are the best places to visit: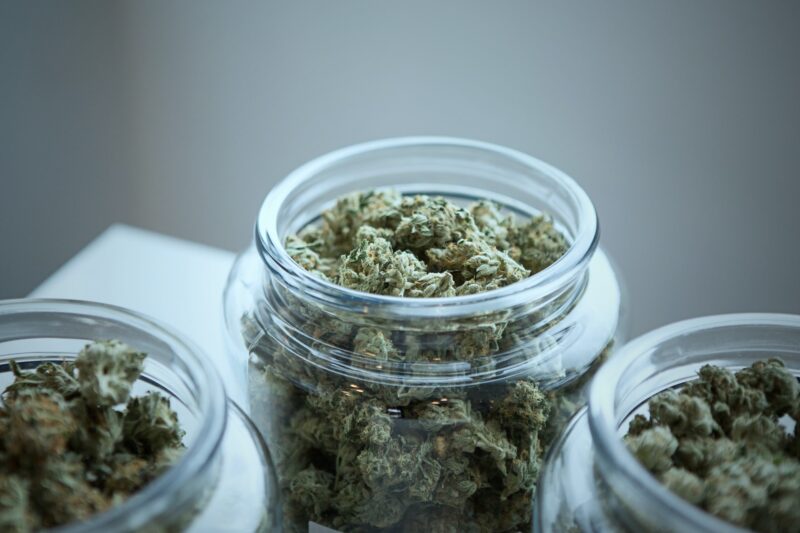 Planet 13 Las Vegas Dispensary
This marijuana dispensary is located within the 215 West freeway. As one of the top marijuana dispensaries in Las Vegas, Planet 13 offers a carefully curated yet wide selection of cannabis products that you can either purchase in-store or online.
From cannabis vaporizers, flowers, pre-rolled marijuana to extracts, concentrates, edibles, and topical marijuana, Planet 13 boasts of being one of the premier providers of high-quality cannabis products in the world.
For more convenience, this dispensary also offers curbside pick-ups and delivery services.
Inyo Fine Cannabis, Las Vegas Dispensary
Located about two miles east of the Strip, Inyo Fine Cannabis is one of the pioneer marijuana dispensaries in Las Vegas. It's a quaint shop with a huge following because of its pocket-friendly prices, extensive product choices, and warm, personalized service.
Inyo Fine Cannabis recently launched its Loyalty Program, which rewards customers with one point for every dollar spent. Accumulate more points and exchange them for e-wallet funds that you can use for future purchases. For more information, visit here.
Cannabis users can also have their fill by ordering online as this friendly neighborhood dispensary offers clients and visitors free curbside pickups and same-day deliveries.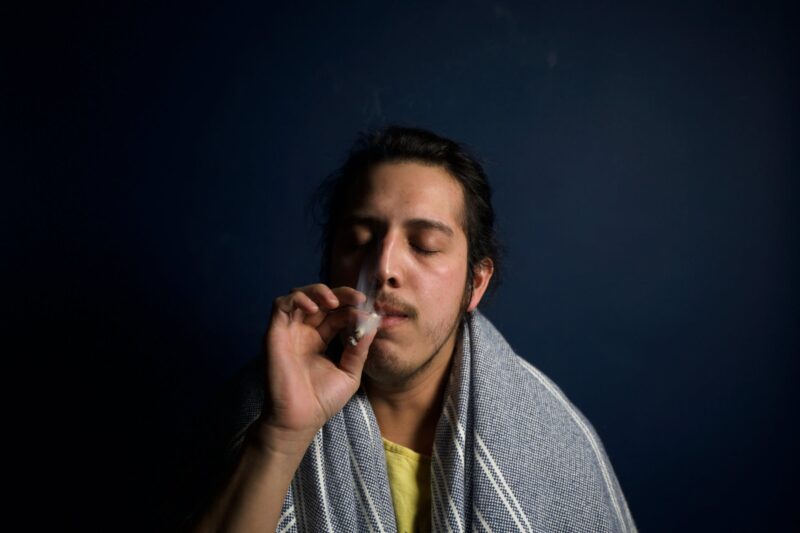 Reef Dispensaries in Las Vegas
Reef Dispensaries boasts of a huge manufacturing complex that produces high-quality and a wide selection of cannabis for both medical and recreational use. Whether you're looking for cannabis concentrates, edibles, and extracts–after running out of cannabidiol (CBD) vape oil–the dispensary has a selection that's ideal for you.
This cannabis dispensary is one of the biggest stores on and off the Strip and has six locations in the states of Nevada and Arizona.
Its premiere stores are serving recreational and medical cannabis clients in North Las Vegas, as well as in the Strip, and the Sparks and Sun Valley areas for clients in Reno. Medical users in Arizona can go to Queen Creek and Central Phoenix for their cannabis fix, too.
Aside from offering a concierge customer service, Reef Dispensaries in Nevada also caters to non-residents with medical cards and a government-issued identification document or a passport.
The Apothecary Shoppe in Las Vegas
This Las Vegas dispensary boasts of a 24/7 service for its array of products, which include cannabis flower, edibles, pre-rolls, topicals, CBD products, concentrate, accessories, among other merch. Its concentrates come in either sugar, crumble, wax, and other forms. Disposable vapes in sleek and compact design are also available for recreational users.
Located along the Flamingo Suite, The Apothecary Shoppe prides itself in selling pure, high-quality, and "tamper-proof" tetrahydro cannabidiol (THC) and cannabidiol (CBD) capsules.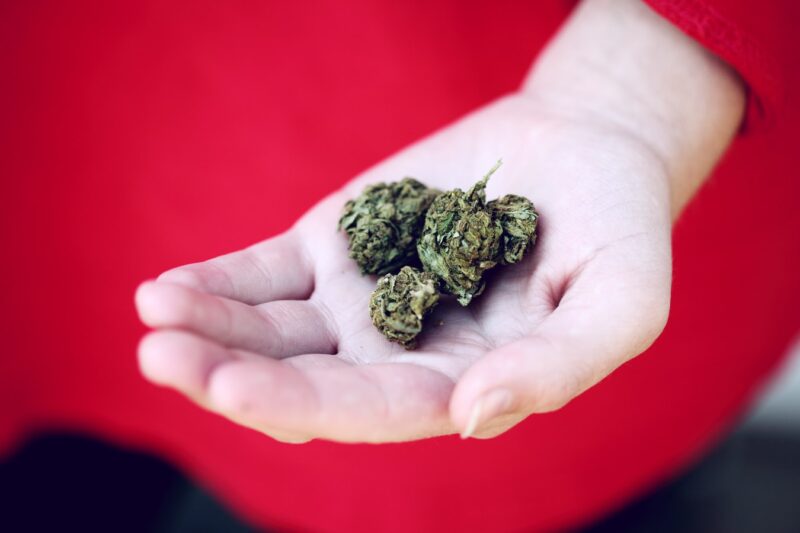 The Source Las Vegas Dispensary
Sitting in the areas of Reno, Henderson, and Vegas, The Source caters to both medical and recreational users through its range of wellness products and services. Other than in-store and online purchases, this dispensary promises to provide a safe, clean, comfortable, respectful cannabis buying experience in compassionate conditions.
Unlike other dispensaries, The Source's three dispensary sites aim to help its clients by educating and advocating for wellness programs that focus on respect and a safe environment.
The Las Vegas ReLeaf Dispensary
Just a few steps away from the Strip, this dispensary provides high-quality cannabis products to both medical and recreational users in Nevada. The Las Vegas ReLeaf dispensary stands proud in offering products you won't find anywhere else, most notably, Two Roots–the world's first cannabis-infused beer. Additionally, this dispensary offers a wide selection of various strains such as Indica, Sativa, and other hybrid species.
Dry leaf strains, concentrates, topicals, CBD tinctures, and edibles are available for all adults over 21 years of age. As the store accepts out of state and international medical marijuana cards, they also offer discount rides and deliveries for locals and visitors.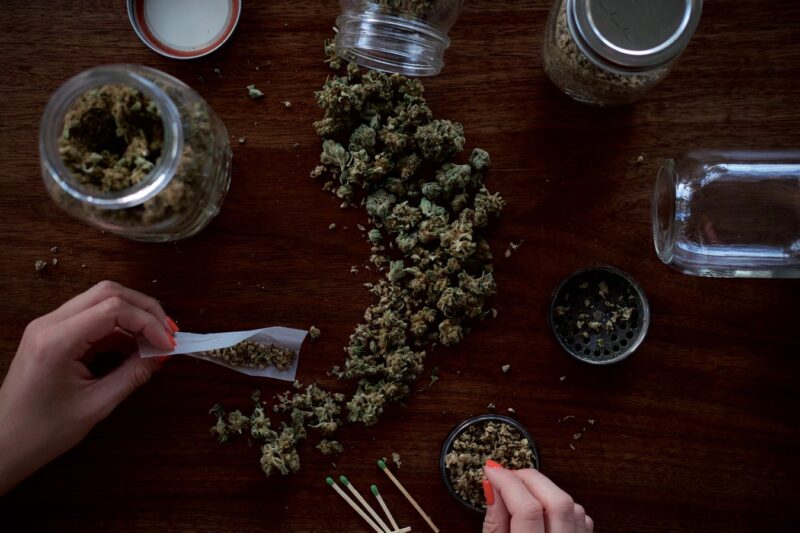 Pisos Las Vegas Dispensary
This marijuana dispensary is located in Paradise, Las Vegas. Apart from its ingenious location, the store's title is also something that holds meaning. Pisos means healing, which is what this dispensary aims to provide its clients.
Pisos Las Vegas dispensary is said to sell more than 50 top-rated cannabis products from over 50 marijuana flower strains. From edibles to concentrates, to topical items such as lotions, bath salts, and balms, Pisos has them all, including its award-winning Jack Herer concentrate.
Furthermore, Pisos Las Vegas has friendly and well-versed staff who can help you with all your needs, both in-store and online. The dispensary currently offers discounts from 10% to 20% for selected products, and they're open to address your CBD and other needs, 24/7.
MedMen Las Vegas Dispensary
Aside from its catchy name that's reminiscent of a highly-rated television series, MedMen offers an inviting atmosphere that's sure to stir both recreational and medical cannabis clients. A huge selection of CBD and THC cannabis products, which range from pre-rolled marijuana, vapes, flower, topicals, edibles, gummies, tinctures, balms, and many other items, makes MedMen a go-to cannabis shop in Las Vegas.
MedMen has three locations in Nevada. It also has dispensaries in California, Arizona, New York, Illinois, Massachusetts, and Florida.
In Nevada, MedMen dispensaries are located in Spring Valley, Arts District, and Paradise locale. Each store has a wide array of products that range from apparel, accessories, beverages, concentrates, edibles, flowers, topicals, vaporizers, and many others.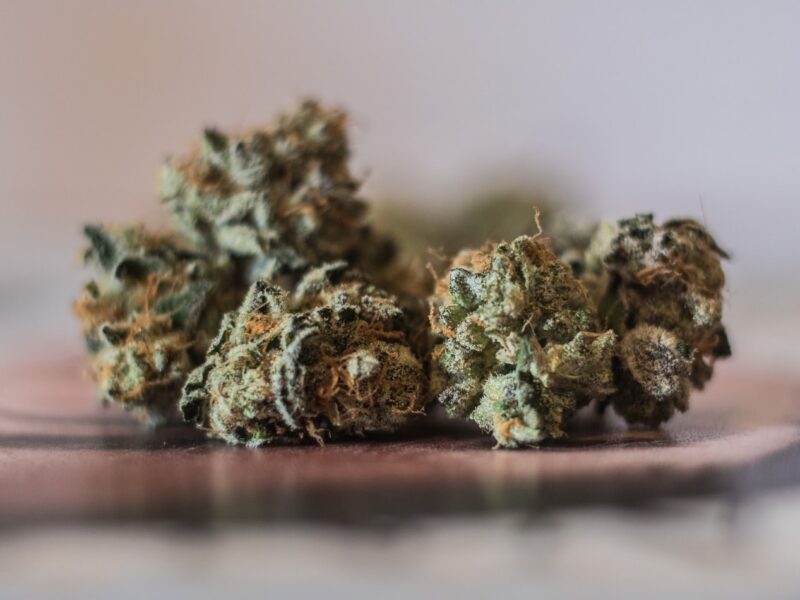 The Apothecarium Las Vegas Dispensary
With branches in the states of California, Nevada, New Jersey, and Pennsylvania, The Apothecarium was founded in 2011 in San Francisco. Being a licensed, full-service recreational and medical cannabis dispensary, its Las Vegas dispensary allows customers to have access to a huge variety of flowers, edibles, topicals, and concentrates in a safe setting.
The Apothecarium staff and consultants are friendly and well-versed. They're known to provide impeccable customer service and valuable information to the elderly, first-timers, and patients suffering from serious medical conditions via a personalized and thorough one-on-one consultation.
Clients can have their fill of cannabis products in-store and online, and have these picked up or delivered to their address.
Jardín Premium Cannabis Las Vegas Dispensary
This Las Vegas Dispensary literally means 'garden.' As a world-class dispensary, Jardin Premium Cannabis is routinely voted as one of the top and finest cannabis firms in the area. As a posh dispensary, celebrities, locals, and tourists are seen lounging in the area, enjoying the exceptional service that this dispensary is famous for.
Aside from its premium products, Jardin Premium Cannabis has highly-trained staff members that offer exceptionally warm service in an unparalleled and secure setting.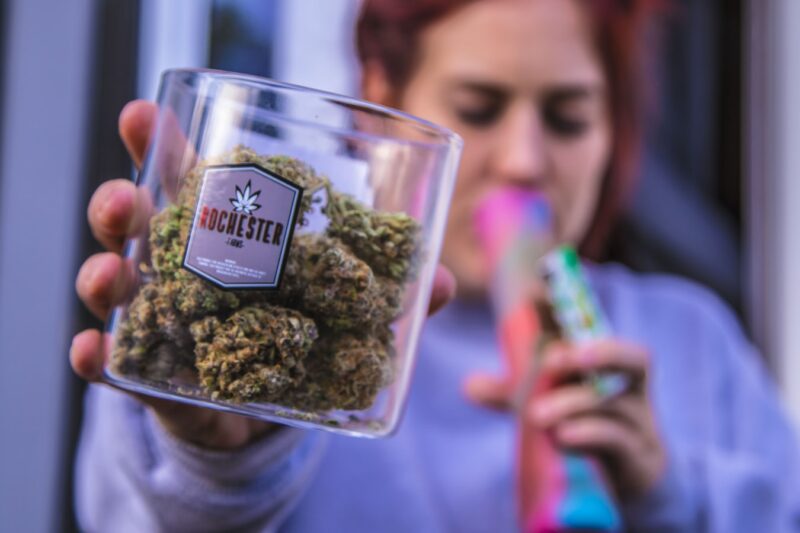 Acres Cannabis Las Vegas Dispensary
Along Western Avenue and West Sahara Avenue sits a unique Las Vegas dispensary that not only carries a wide selection of cannabis products and strains but also allows its clients to be up close and personal. This dispensary is nestled near a popular marijuana farmers market and displayed kitchen and art museum.
From rolled joints, vaporizers, or ingestible oils and liquids, users will have their fill from the dispensary's wide product choices. Customers are free to check out the facility, examining terpenes and cannabinoids being extracted from the plant in the dispensary's kitchen.
Acres Cannabis aims to provide their customers with top-rated products, a unique experience, and delicious cannabis treats. It's open daily for 24 hours a day, eager to respond to the needs of both recreational and medical users.
The Dispensary NV
Located in Decatur Boulevard, Las Vegas, and two other sites within the state of Nevada, The Dispensary NV aims to provide the best education and customer service, in addition to selling lab-tested and fine quality cannabis products.
Before coming up and curating a carefully-selected menu to choose from, each staff exerts effort to learn more about each customer and their specific needs. The dispensary's in-house curator discusses with each grower and vendor to find out more about the details of every product being sold.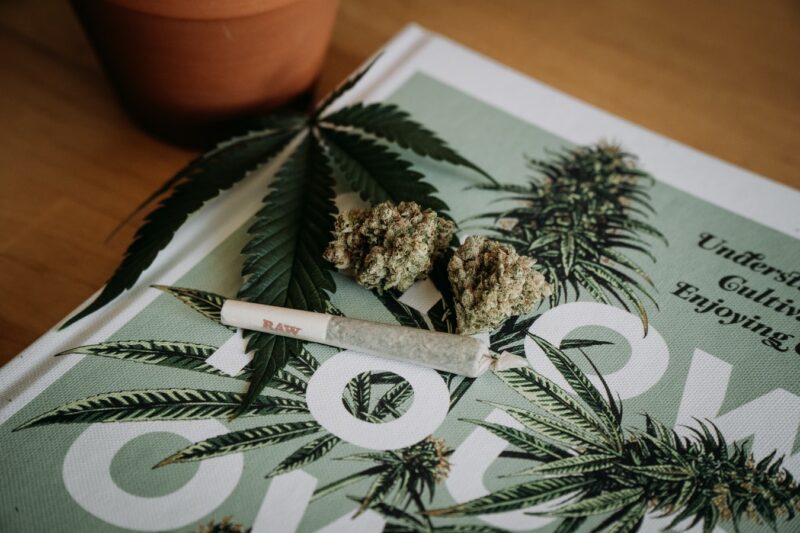 The Grove Las Vegas Dispensary
Founded by experts in the various sub-sectors of the cannabis industry, such as the medical, horticultural, and culinary components, The Grove strives to cultivate all-natural marijuana products. This means that the dispensary's plant sources are free from harmful pesticides and fertilizers.
These organic plants are grown in The Grove's 26,600 square foot eco-friendly and state of the art production facility. The said facility supplies various cannabis product offerings, which range from pure medical marijuana flower, concentrates, edibles, as well as cannabis oil-filled cartridges, vaporizer devices, and other products.
The Grove has two marijuana dispensaries in Southern Nevada, one of which is located just a few blocks from the Las Vegas Strip. The Grove dispensary in Las Vegas and other sites accept out-of-state medical cards and doctor recommendations.
Oasis Cannabis Dispensary
Like a few of the Las Vegas dispensaries featured in this article, Oasis Cannabis also operates 24 hours a day, seven days a week. The dispensary promises to provide the highest standard of quality service and offer top-rated cannabis products to all of its recreational and medical clients.
With its highly-trained staff, Oasis Cannabis assures to help its clients make informed decisions on the appropriate products to address the user's specific needs.
Edibles, flowers, pre-roll joints, vape, extracts, topical, and tincture products, as well as other merch, including glass cleaner and hoodies may either be picked up or delivered to addresses in Las Vegas, Henderson, and Boulder City.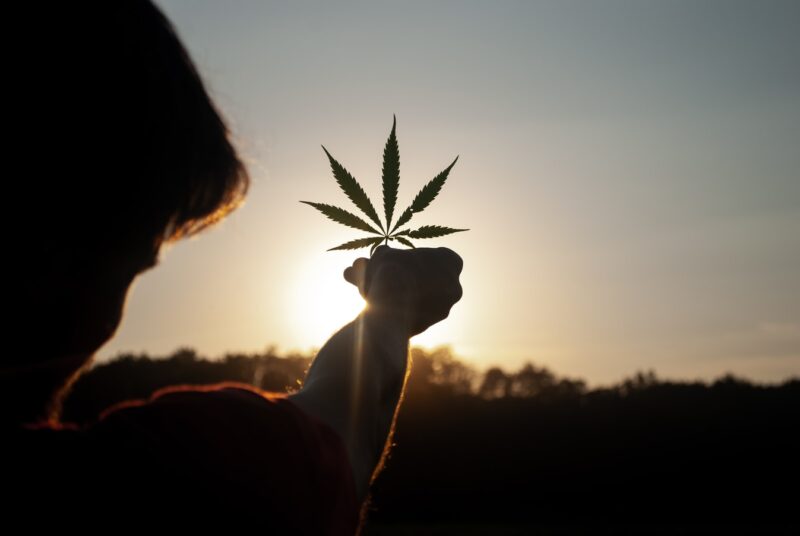 Thrive Cannabis Marketplace
Providing affordably priced cannabis products for comfort and health purposes is one of the cornerstone objectives of Thrive Cannabis Marketplace (TCM) Las Vegas dispensary. This dispensary boasts of growing medical-grade cannabis using eco-friendly methods.
TCM sells marijuana products, accessories, and provides information to the public about the safe, responsible, and ethical use of cannabis. Pre-rolled joints, THC vape pens, marijuana concentrates, cannabis flower, weed edibles, and other accessories can be bought in all of its dispensaries, not only in Las Vegas.
'Thrive' also supports various organizations for cancer-stricken patients and environment-friendly groups.
ShowGrow
Located a few meters off the Strip, ShowGrow Las Vegas dispensary guarantees friendly yet professional service and exemplary medical and recreational cannabis products. Community, education, quality, selection, customer service, and safety are the key operational principles of the dispensary.
ShowGrow dispensaries accept in-store and online orders, which can be sent to users through deliveries and curbside pick-up. Users may also contact them through website chat.
Bonus: Las Vegas Dispensary on the Strip
If you happen to be on the Strip and don't want to go the off-beaten path, you can check out these places: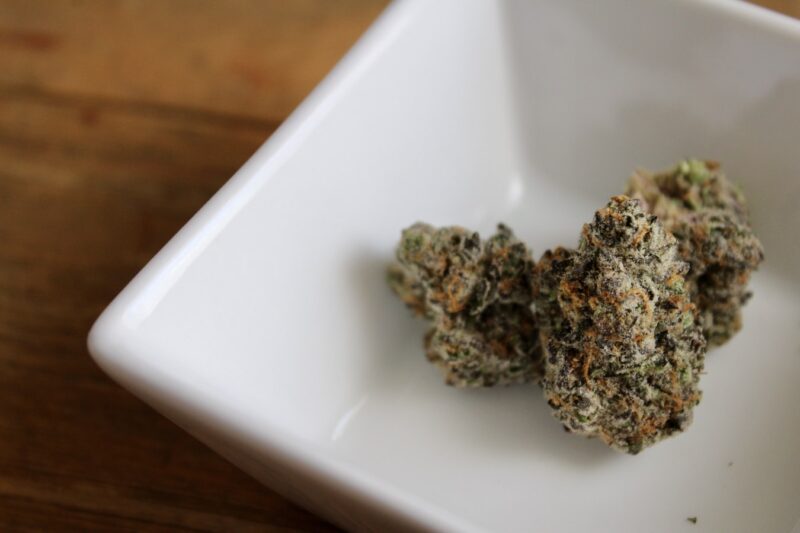 Essence Vegas Dispensary
This dispensary is located on the strip and offers cannabis products, which include flowers, pre-rolls, edibles, vapes, concentrates, or topicals. Their proficient staff is well-versed in the medical, therapeutic, and recreational benefits of cannabis so you won't have any issues when you ask for guidance, especially if you're a first-timer.
Blackjack Collective
Another cannabis dispensary on the Strip, Blackjack Collective doesn't treat cannabis selling as a game. Known for offering notoriously crazy deals and low prices, the place is always packed with locals and tourists alike. Despite its huge following, Blackjack Collective closes at 3 a.m.
As with other tourist destinations, dispensaries located near the Las Vegas Strip tend to price their products higher, especially because you're paying the Vegas tourist tax. Also, ask for the total price before paying as some dispensaries don't publish the 10% sales tax in their sticker price.
So, if you want to save on your cannabis purchases, it's better to explore dispensaries off the Strip.
Final Words
Despite being allowed for recreational and medical use, public consumption of cannabis products is prohibited in the state of Nevada, including in moving cars. Cannabis consumption is likewise allowed only for individuals ages 21 above, who are legally permitted to obtain an ounce of cannabis and one eight-ounce of concentrated marijuana edibles and hash, at the maximum.