We all know that artistic freedom and expression are the most important things in the modern world. Artist have been using various ways and methods to express themselves, and the freedom to that in any way they like has been present for centuries. It is also interesting to note that they have also used cannabis in various artistic movements as a means of their expression. It should also be noted that cannabis was also present when one of the masterpieces of the world literature, i.e., Alice in Wonderland, was written. There are some very interesting art pieces related to cannabis or made from it, that we would enlist now.
Spaceman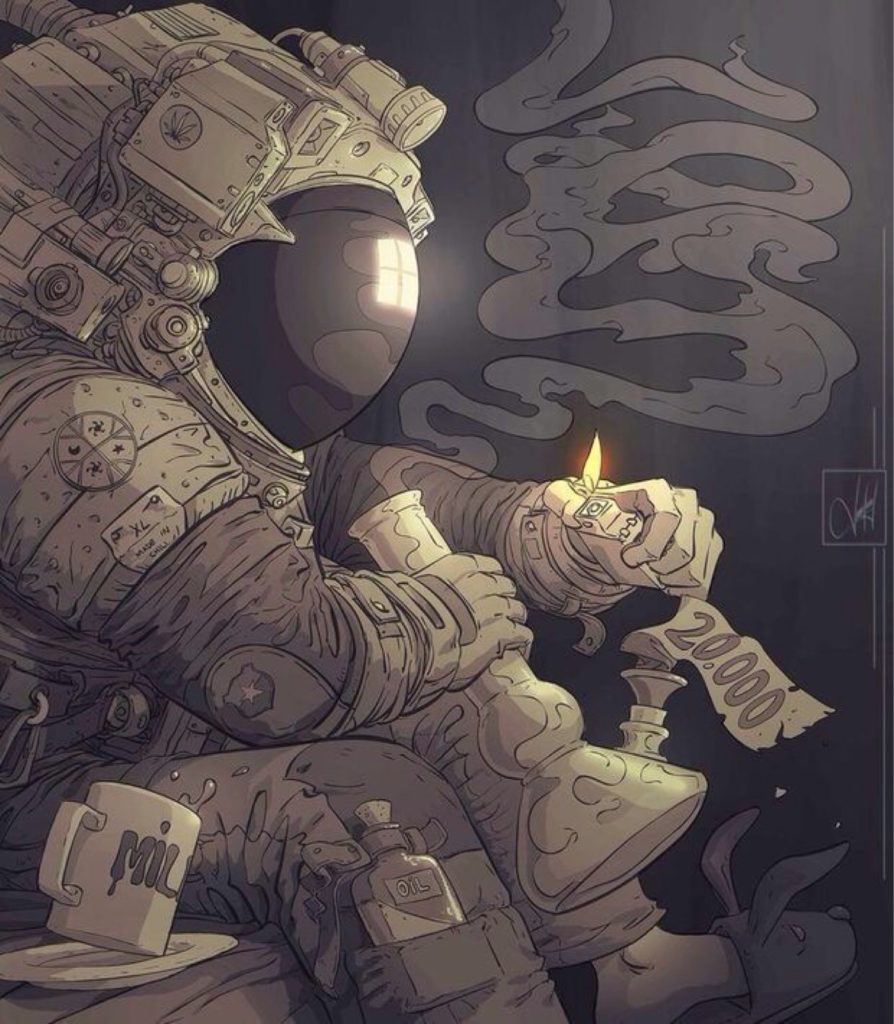 Spaceman was created by a very talented artist called Pancho Vasquez and it is considered as one of the epic masterpieces of art connected to cannabis. The primary purpose of this piece of artwork if to pay a kind of homage to marijuana in terms of the final frontier. The message here is clear: space is unlimited and it is ever expanding just like our minds develop when we use cannabis.
Incredibuds Art Toys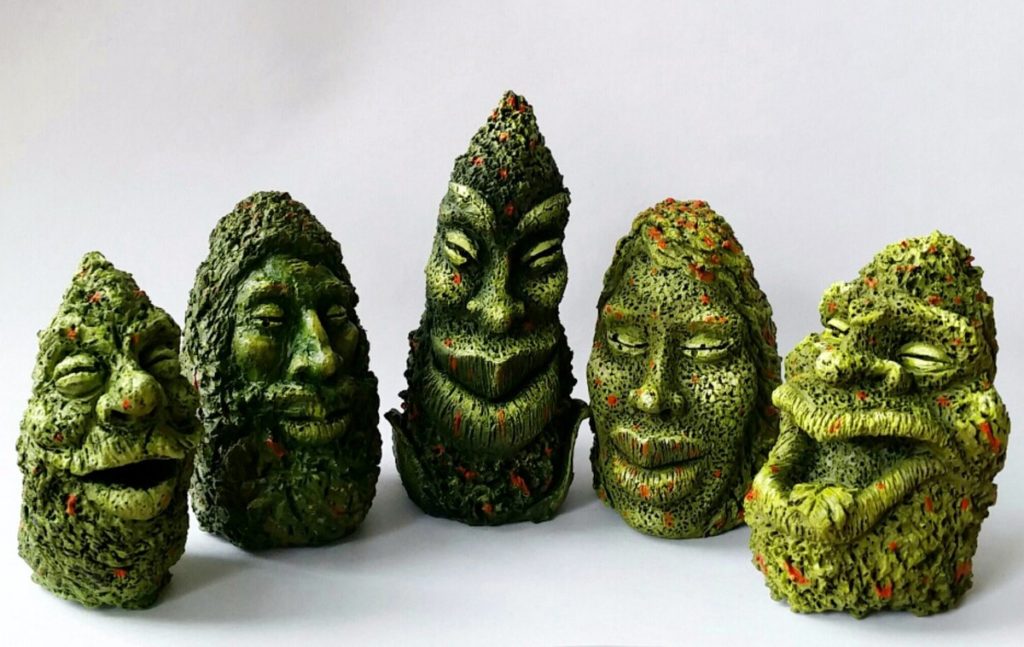 James Oleson has made these and they are considered to be one of the most interesting sculptures of this kind. They are conveying a very important message to all those who are using cannabis and it is related to the mood the usage of cannabis creates, i.e., it creates enhances senses and effects. These are not available for sale yet, but when they become, and this may happen soon, the demand for them would surely be huge.
Blob Tower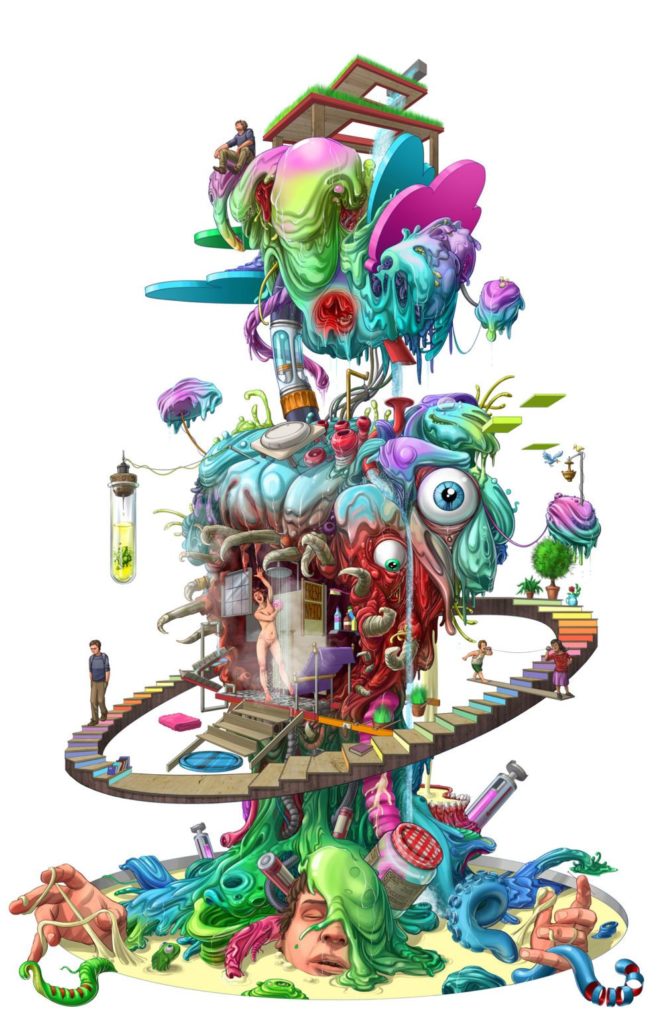 Blob Tower has been designed by Bill Hope who is an artist based in Sydney and he has confused many people with this masterpiece. He used a very attractive and colorful design that did not go unnoticed. First, it should be mentioned that it was this design that he won the great Art contest in 2017, which was organized by Natural Cannabis Company. He also has an Instagram account where all of his work is available.
Fade Into Darkness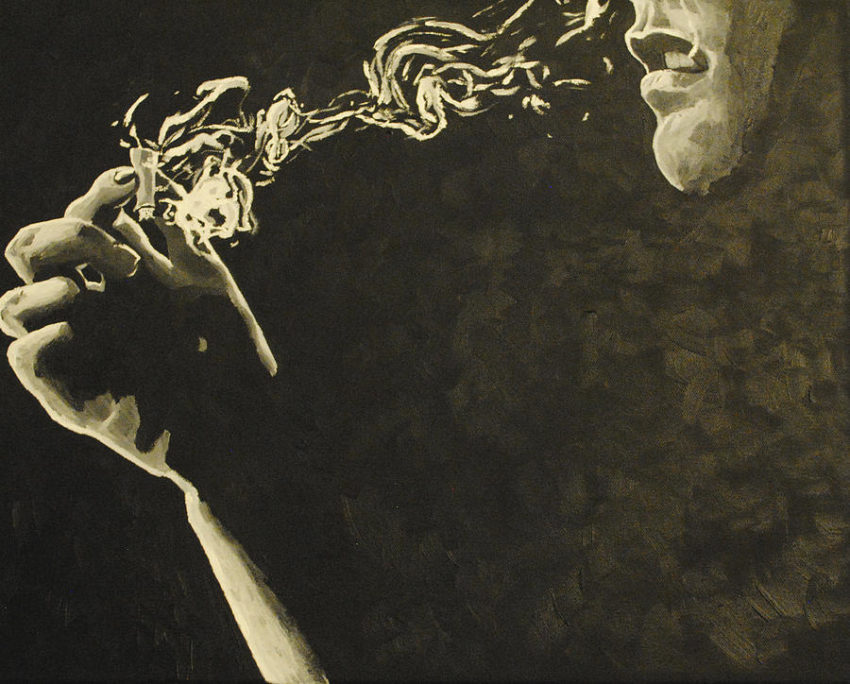 Pedro Lozano painted this painting and its primary purpose is to capture all the rare and precious moments of quietness that are a prelude to getting high. To make this message even more prominent, he used only black and white colors. It can also be noticed that there is a personal connection and relationship between the plant itself and a person who consumes it. Furthermore, the enjoyment during the consummation can also be seen.
Sativa Goddess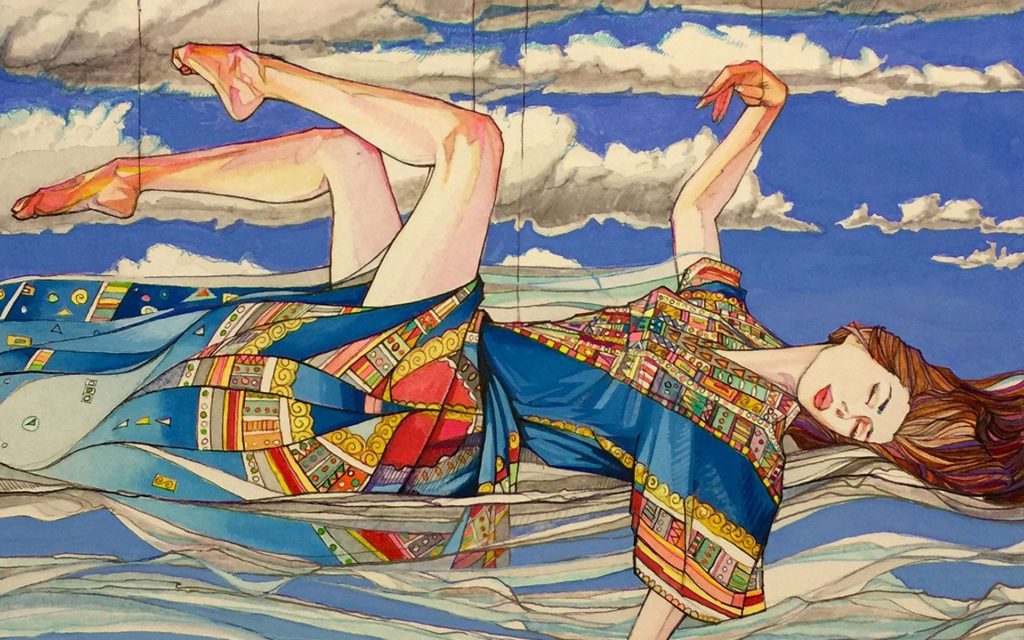 Natural Cannabis Company organizes contests that are primarily aimed at the presentation and popularization of cannabis. It has seen the display of various pieces of art that are all marking the importance of this plant in people's lives. It was on one of these contests that we saw Sativa Goddess for the first time. Jacques Bartel made this magnificent painting. It should also be mentioned that it is a combination of various media. Even though it did not win the competition, it was second, in 2016, it surely caught the eye of all cannabis enthusiasts. The primary purpose of the painting is to make a tribute to the cerebral effects that cannabis creates. Not only that, but the lighter mood is also pointed. The art "makes" us to use some when we see it since it conveys the message of serenity.
Scientific Cannabis Illustration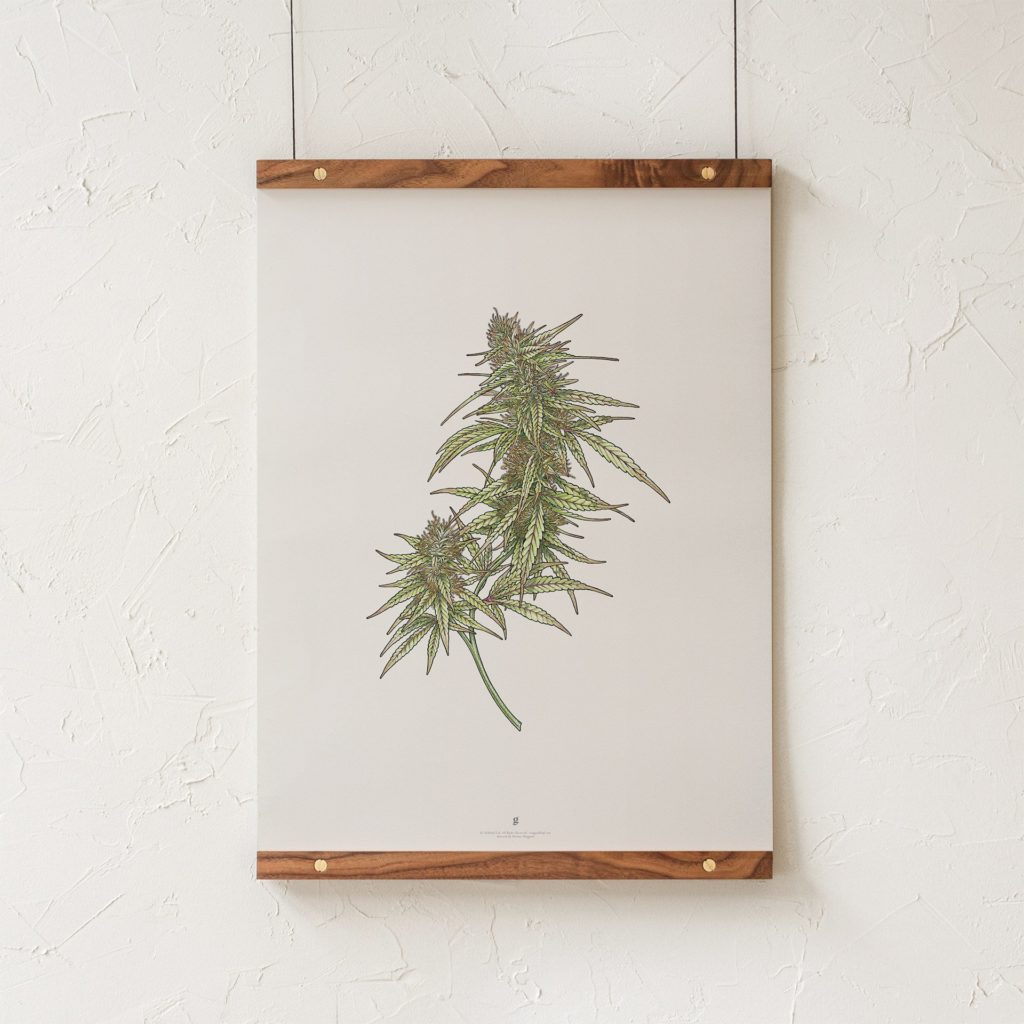 From the earliest days in schools and everywhere on TV, we have been accustomed to see various plants and even some creatures and plants from the seas portrayed and presented in a certain way so that we can see and study them. However, it should also be added that scientists and all those botanical lovers have also been intrigued by cannabis and plants that have psychoactive effects. To promote this interest, Nathan Maggard has created a kind of illustration that he called cannabis Flower Scientific Illustration. It depicts the cannabis plant on the white surface and the entire piece is put into a simple wooden frame.