If you're looking to build a good grow room, you simply have to purchase a reliable and high-quality hygrometer. Keeping track of the humidity levels, and adjusting them if necessary is the basic part of every botanist's daily tasks.
What's a Hygrometer?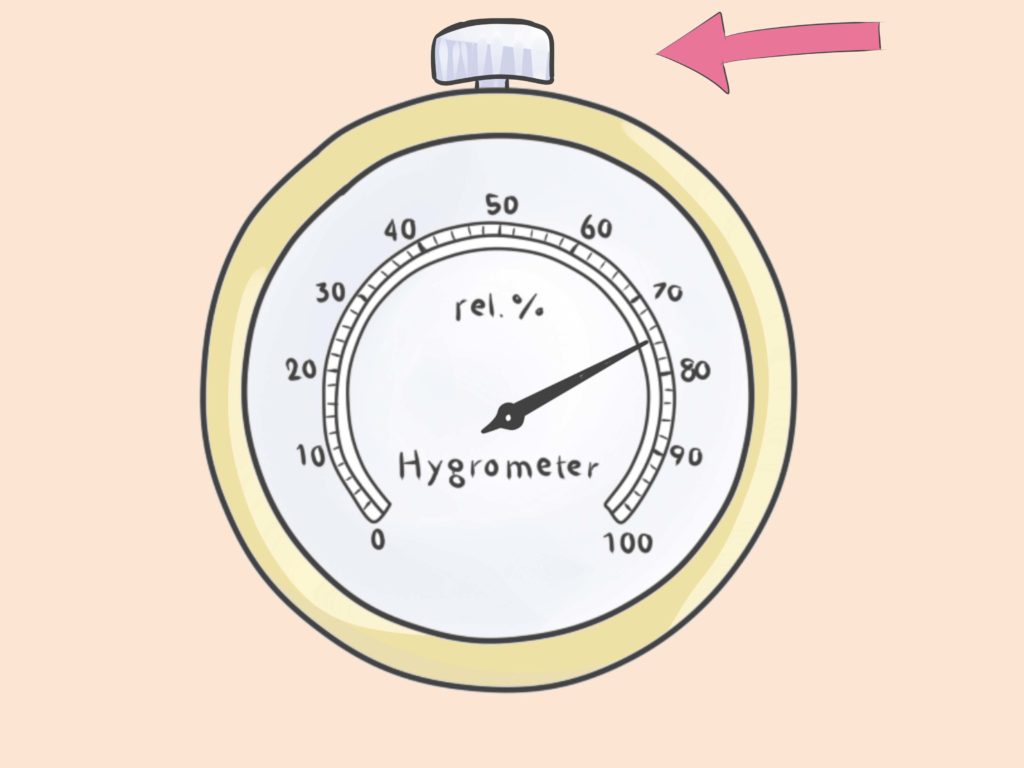 Simply put, hygrometer measures the humidity in the air. These devices can also be used to measure the amount of moisture in the soil. Buying the best hygrometer means that you'll get a device that can measure humidity levels accurately and quickly.
Water evaporates all the time, and the next thing you know, your plants are all dehydrated and dried up- needless to say, you'd want to avoid this by always keeping an eye on that hygrometer. But evaporation doesn't only affect the dryness or moisture of your grow room- evaporation means that essential nutrients are also lost in the process, and this will affect the final outcome- the quality of the buds.
When too much water evaporates, the plant cannot take new nutrients from the soil, which is why a good hygrometer might save lives (cannabis life).
 1. HDE Digital Hygrometer (plus Thermometer)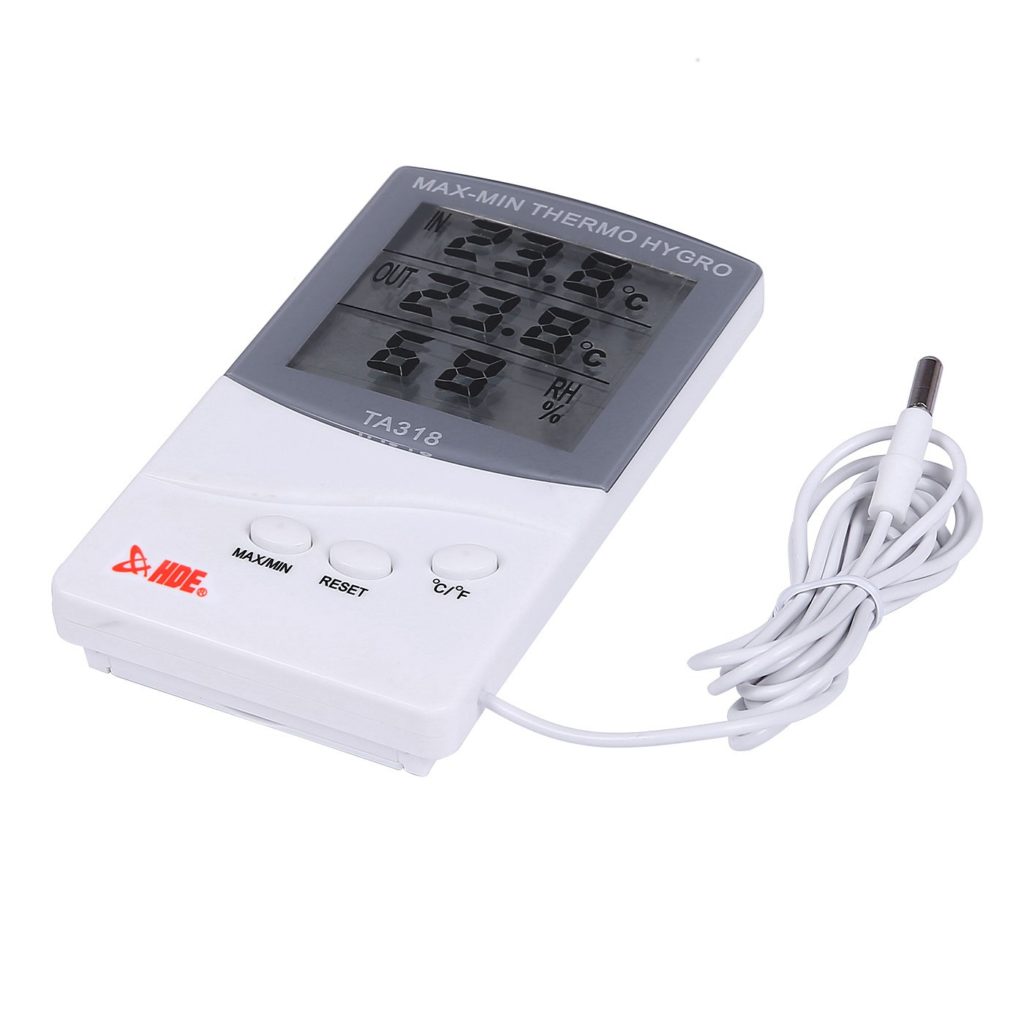 HDE combines two useful gadgets to make one ultimate cannabis grow room product! While the hygrometer will provide you with accurate readings of humidity in the air, the thermometer will give you some useful information. Truth be told, the information about the humidity in the air only makes sense when you know the temperature. And HDE Hygrometer will help most surely help you accurately measure some of the most important parameters for growing cannabis.
It will measure humidity anywhere from 25 %RH to 95%, which should do the job quite nicely. You can hang this hygrometer anywhere you want, so this product has a big plus for convenience. This is a "smart" product- it will remember previous minimum and maximum temperatures, so you can always keep track of the state your grow box is in.
Finally, this product has an LCD display, which shows both Celsius and Fahrenheit. One of the best things about this hygrometer- it has a wire probe, which will help you reach even the most confined and hard-to-approach spaces.
2. Senbowe's Digital Hygrometer and Thermometer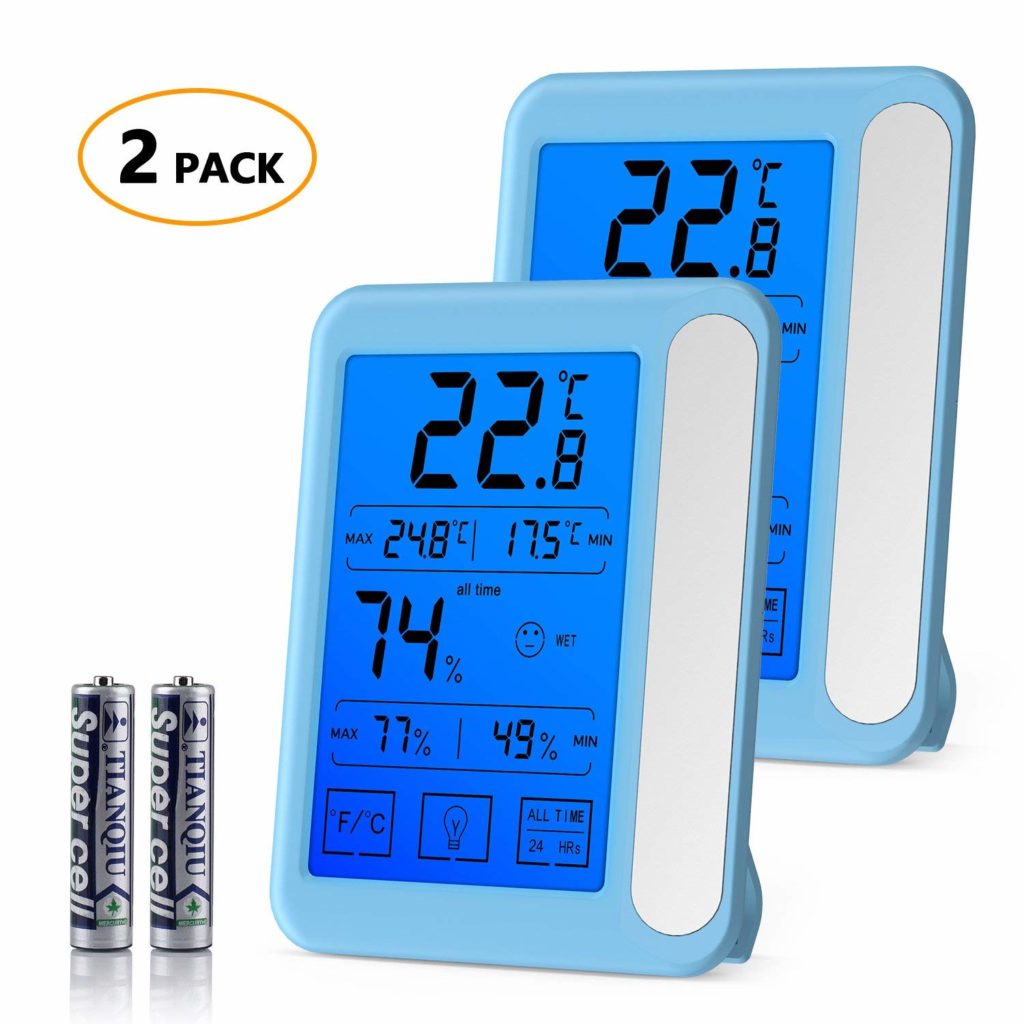 Touchscreens are everywhere, even in hygrometers! Senbowe (the manufacturer) stated: "humanization design"- we're not quite sure what to make of this, but they probably wanted to say that their product is user-friendly and easy to use. For instance, it has a backlight design, which should make the readings more accessible during the night or in dim light conditions.
The touchscreen is 4", LCD, it's easy to read- thanks to big, bold numbers, which means that elderly people will also find it very useful.
Needless to say, it shows both Celsius and Fahrenheit degrees, and it displays the minimum and maximum humidity and temperature measured in the past 24 hours.
This hygrometer is one of the best ones for a reason- it has 3 different placements. It has a retractable holder, it can be attached on a magnet surface and hanged. Senbowe uses 2xAAA batteries (which are included in the original package).
3. ThermoPro Hygrometer and Thermometer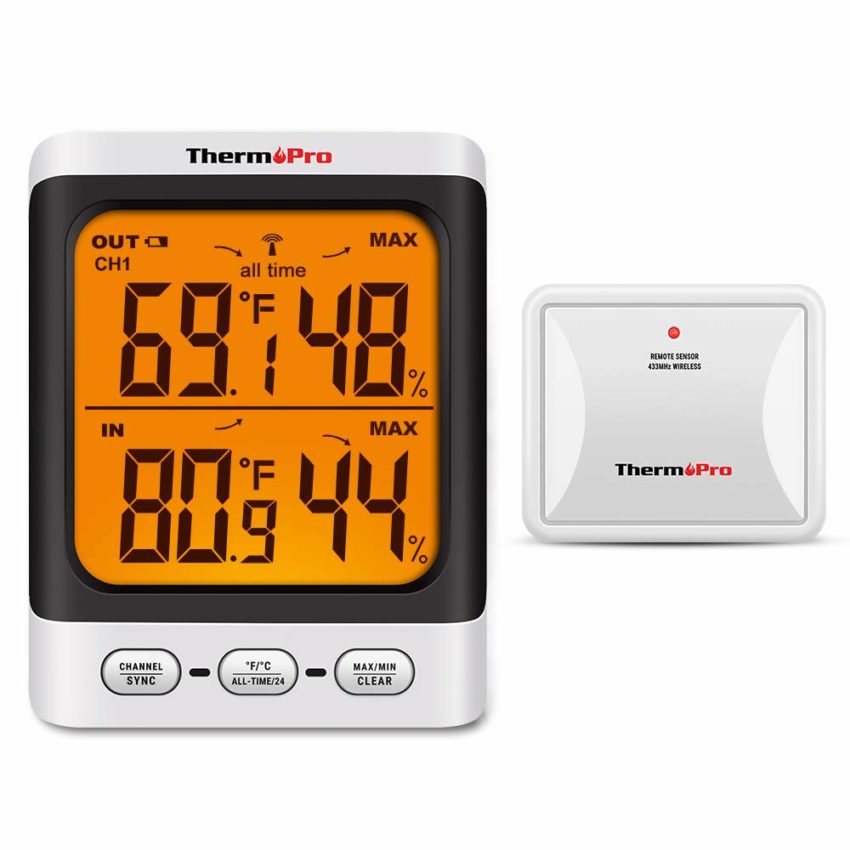 This is one of the most popular products in this category on Amazon (more than 13 thousand people bought it and rated it). ThermoPro makes highly accurate products- hygrometers have a minuscule mistake, and ThermoPro is one of the most accurate hygrometers on the market – (+- 2 % RH) which is practically trivial- provided that you don't need this product for some kind of high-tech lab or something.
While you can use it for your beloved grow room, it can also be used as a refrigerator thermometer, reptile thermometer (!? We've only cited the Amazon description).
One of the best things about this hygrometer is customer service and warranty. You'll receive a 3 years warranty, along with impeccable customer service.
4. LittleGood Hygrometer/Thermometer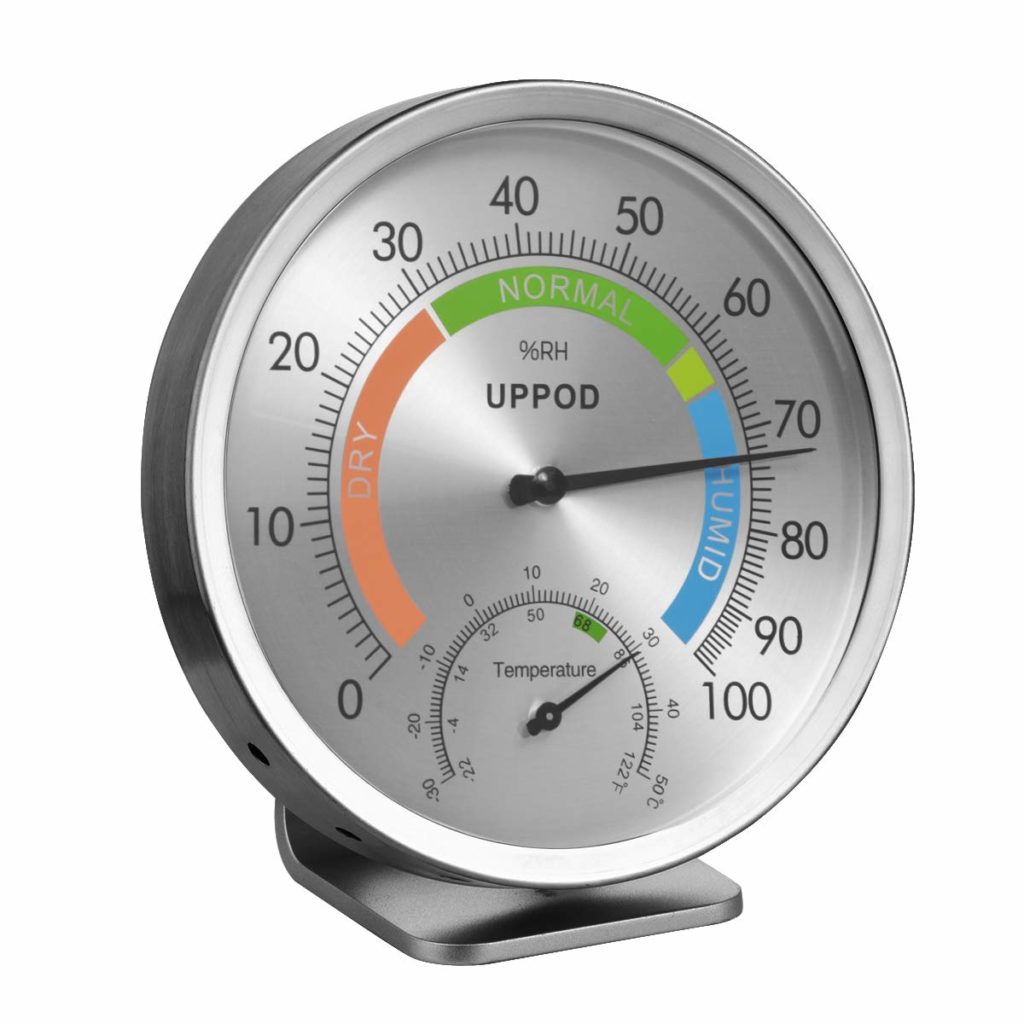 LittleGood is a very interesting product- especially its design! Unlike other products on this list, that look like some kind of small calculators, this one has a circular shape- like a clock. It's also bigger than most hygrometer on this list- and the levels of humidity are really easy to read even from far out.
Having several possible positions (tabletop, mountable design, and hanging), this hygrometer should easily find its place in your grow box. It's made from stainless steel, with glass front cover, and a colorful board- this is a rather sleek and elegant looking product, for the ones who also want aesthetics besides utility. It measures humidity anywhere from 1 to 99% RH, which means that it has a wider scope than, say, the first product we've mentioned on our list. It's not as accurate as ThermoPro hygrometer, its accuracy being +- 5%RH. Another downside is guarantee-only 30 days money-back guarantee perhaps isn't enough.
 5. SensorPush Wireless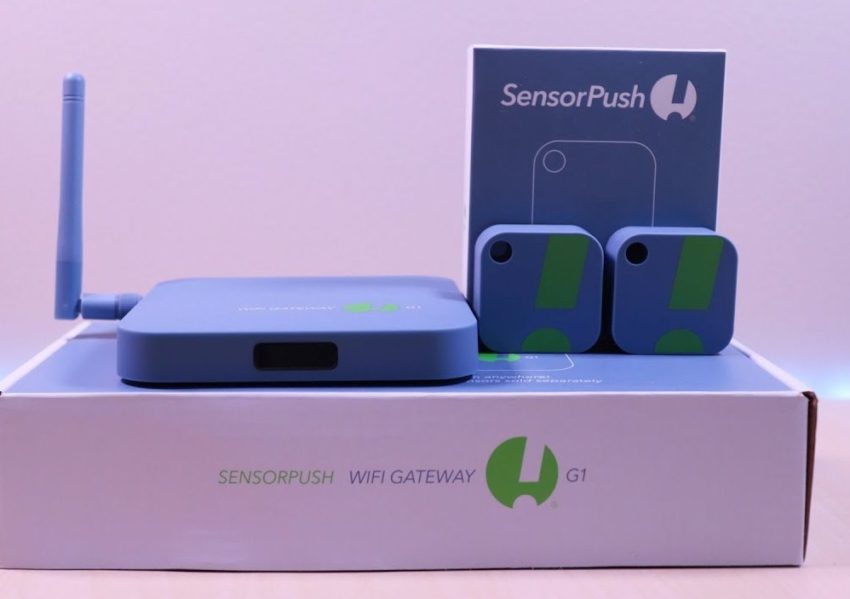 I will be honest right from the start, this is my favorite product from the list. It combines utility and innovation- SensorPush looks like some kind of cube, but once you connect this cube with your iPhone or Android it will give you all sorts of data. It is also the most expensive product on our list (about 50 bucks without shipping).
Needless to say, you'll also have to install the app- which will give you all kinds of statistics- for instance, whether the average humidity dropped or increased, and will even alert you if any kind of problems appears.
You'll get to see extremely useful graphs, temperature distribution, which you can then export to CSV and open in Excel, for instance. From then on, you can do all kinds of advanced analyses of your grow box statistics- people who have a lot of grow boxes will find this the most useful.
Conclusion
Monitoring the humidity levels is essential for each individual who has a grow box and wants to reap the benefits of his or her hard work. There are many types of hygrometers, and most of them are sold together with thermometers. As I already stated, SensorPush is my personal favorite- a few clicks, and you'll have all kinds of statistics, unlike other hygrometers that can only remember the maximum or minimum humidity and temperature levels. SensorPush is by far the best hygrometer for grow boxes!