Finding the perfect vape, a comfortable, affordable product that suits your unique preferences, can take time. Once you find it, you're not always interested in exploring the market and seeing what else there is to try. However, vapes don't last forever, and you might need to explore your options before long. You might improve your chances of finding another standout option by taking the following actions.
1. Research the Vape Business
Even if you have your heart set on a particular Fume vape, other disposable vapes, or reusable ones, research the business you're thinking about buying a vape from. Consider their reputation, customer service, and whether they're well-established so you can enjoy reliable service for years to come.
When you visit a particular store, it can also be worth speaking with shop assistants to find out how knowledgeable they are about the products they stock. You can then rest assured that they can provide valuable education on their products to help you make an informed decision when you're ready to purchase a new vape.
2. Know Why You're Buying a New Vape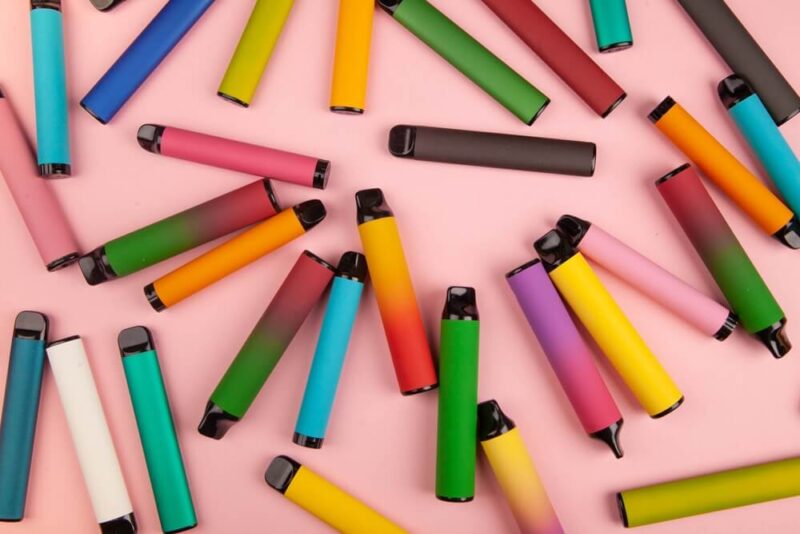 Knowing why you're buying a new vape can be necessary for making the right purchasing decision. Some people start shopping simply because their current vape product no longer functions. Others are worried that their vape could stop working at any moment, so a replacement is crucial to avoid missing out on their nicotine hit.
However, some people start shopping simply because they don't like their vape, find it uncomfortable to use, or can't afford replacement parts for it. When you've taken the time to think about why you've started browsing vape shops for a new vape, you might find it easier to find one that's more fitting for your needs.
3. Think About Your Preferences
There is such a broad range of vape options on the market that it's easy to become overwhelmed and pick something that perhaps doesn't suit your preferences. Take the time to think about what you want and need before you start shopping to ensure a less overwhelming shopping experience.
For example, you might want a disposable vape to avoid buying accessories like e-liquid and coils. This decision can narrow down your options significantly. Alternatively, you might be looking for a vape of any kind, as long as it has minimal maintenance requirements or is compatible with your favorite vape liquid. When you've had a chance to think about what will enhance your vaping experience, you can eliminate unsuitable options and potentially enjoy a faster and more convenient checkout process.
4. Research Brands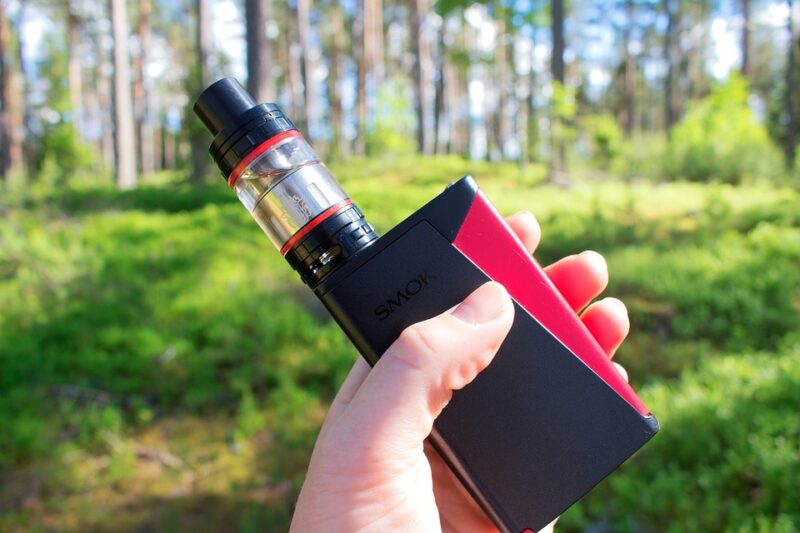 Walk into a vape store or visit a vape store website, and you'll likely see dozens of vape brands for customers to choose from. There is also typically an abundance of models. Once you find something that captures your attention, don't be afraid to learn more about it before purchasing. If it forms part of a clearance sale or has minimal accessories available, it might no longer be made, meaning you can struggle to buy accessories and replacement parts for it in the future.
There's also no harm in learning more about the brand itself to learn its company goals. Some companies are dedicated to providing cost-effective vapes without compromising quality, while others prioritize a unique vaping experience while being at the cutting edge of technology.
5. Learn About Compatible E-Liquids
Vape stores don't ordinarily just sell vapes. They can also sell a range of e-liquids to suit them. If you're in the process of purchasing a new vape, don't forget to make sure that your chosen e-liquid is compatible. It's easy to assume that all e-liquids suit all vapes, but that's rarely the case. The coils within your chosen device typically dictate which juice you can use.
If your coils have less than 1.0 ohms resistance, you'll likely need an e-liquid with a higher VG ratio. If your vape product has an atomizer of above 1.0 ohms resistance, your preferred e-liquid must have 50% or more PG to be suitable. If you're unsure, check with your local vape store assistant. You can also find the ideal wattage and ohms written on the coils. Ensuring vape compatibility won't be a problem if you usually buy disposable vapes. Your preferred e-liquid will already be inside the vape for you to enjoy.
6. Set a Budget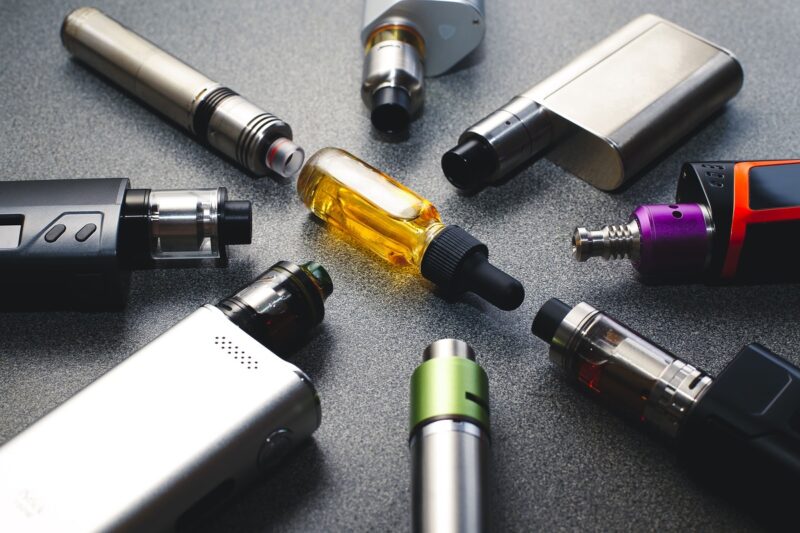 Most vapers would agree that vaping is far cheaper than smoking, especially with the tobacco industry increasing cigarette pricing. However, that doesn't mean you don't have a budget in mind to ensure you're not caught short.
Setting a budget lets you know which vape products are off-limits and which you can afford to buy now. It's also a good idea to factor in ongoing costs related to maintenance and parts, which can still be cheaper than smoking. If you want to speed up the shopping process further, you can even talk to a vape store assistant about how much you're willing to spend so they can help you find products within that range.
7. Read Reviews
A vape might look good in a store and be highly recommended by a store assistant, but that doesn't mean it's preferred by other vapers. Don't be afraid to read reviews about vape products online to discover their pros and cons.
Company websites are an excellent place to start. You can typically find customer reviews on individual products, with some vapers going into great detail about what they like and don't like. If you find a product with an overwhelming number of poor reviews, take them as a sign that you'll likely be dissatisfied if you purchase that particular product.
If you can't find online reviews, talk to vapers in your family or friend circle. They can share helpful information about their vapes, including what they like and dislike about them. The more you learn before buying a new vape, the more confidence you might have when the time comes to hand over your hard-earned money.
There's nothing wrong with buying a new vape on a whim, but research can also be a good idea. The more you learn about a business and its products, the more satisfied you might be with your purchase.