Even though Amsterdam is famous for its policy when it comes to soft drugs, still there are some establishments where this is prohibited. For example, in a coffee shop, you can get a drink (non-alcoholic) or a coffee and buy and consume weed, but in bars, cannabis is banned. What about hotels? In the following text, we are going to focus on smoker friendly hotels and hostels.
If you want to stay at a hotel that allows smoking, then you can forget about 4 or 5 stars ones near the main square. Since June 2018, smoking indoors has been prohibited, but there are still some places that allow their guests to consume weed. We are going to list some of them, but you can look for more information on reservations.com.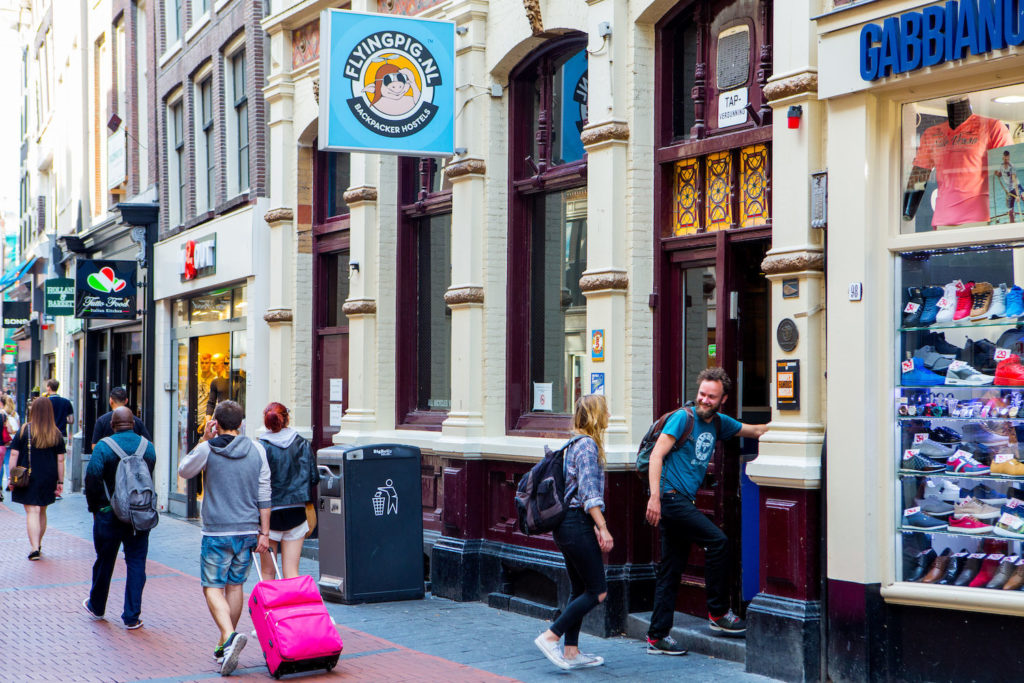 The Flying Pig Downtown is located at the tourist zone – Nieuwendijk being the busy shopping street and The Dam square in close vicinity. You can choose between a private and dorm-style room, just keep in mind that the latter can accommodation 32 people which is why they are not a good choice if you don't want to be surrounded by many people at all time. If you want to book a room here, you have to be over 18 and less than 40 years of age. Due to the smoking ban, nowadays it is forbidden to smoke in the areas where people work, and because of this, there are certain sections of the establishment that are built especially for people who want to smoke a joint before going to bed. 
If you want to have a full experience of Amsterdam's nightlife, then you should definitely choose St. Christopher's Inn at The Winston. Not only is it located near the Red Light District, but there is also a part of the hostel that is, in fact, a nightclub. The prices depend on the type of room you opt for, and they also offer a diverse selection of food. If you want to have the time of your life in Amsterdam and try something you have never tried before, then the location of this hostel is perfect for you since there are coffee shops, fetish clubs, and adult stores nearby.
International Budget Hostel is located in a 17th-century building in the center of the city. It isn't far away from the museum quarter and it is also a walking distance from Leidseplein square. This part of the city offers many tourist attractions such as lined up bars and numerous street performers. However, this hostel does not offer single or double rooms, which means your only option is a dorm room. Unlike those at The Flying Pig, these rooms here are smaller and can fit between 8 and 10 people.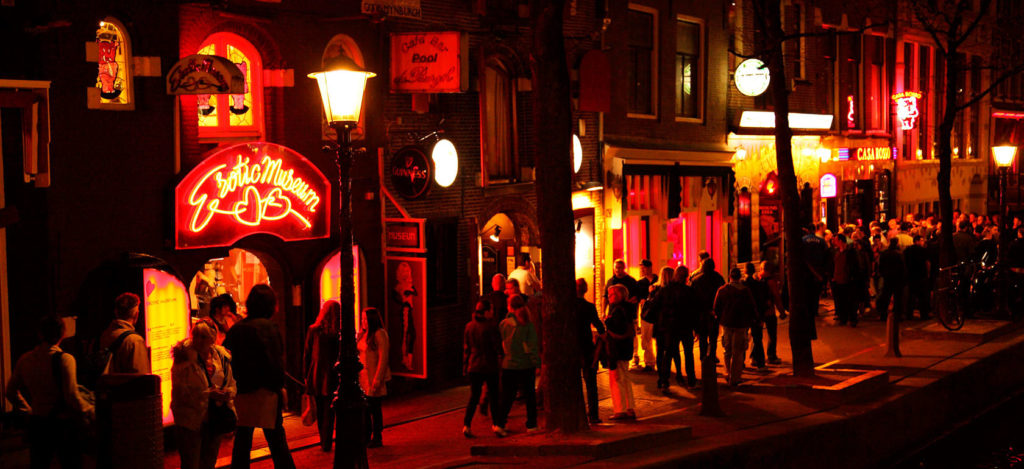 Another hostel that mainly attracts young people is Hostel The Globe. Besides being a smoker friendly place, it also offers large rooms with private bathrooms, sports bar, 24 hours reception desk, and so on. Since it is located at the northern edge of the Red Light District, do not expect to spend a quiet evening and have a good night's sleep here. When it comes to the rooms, you can choose between twin, triple, quad rooms, or you can opt for a dormitory that houses 10 people.
To sum up, we have listed only 4 hostels where you can freely consume marijuana. However, you should choose your accommodation according to your preference and the way you plan to spend your vacation.