Weed in the United States has been legalized in 37 states and Washington, DC. As a result, edible marijuana is available in multiple forms, including the famous pot brownie, chocolate bars, sugar-coated gumdrops, and even gooey caramels.
However, the legalization of marijuana in these states is conditional. In DC, for example, both medical and recreational marijuana is legalized. Nonetheless, the purchase and sale of recreational marijuana are prohibited. Instead, the district allows its residents to cultivate up to three cannabis plants in their primary residences. Additionally, while selling recreational marijuana is forbidden, residents can gift a maximum of one ounce of the drug.
If you're looking for the best recreational weed in DC, you can visit Cannassentials as they've listed some of the shops where you can get it including those with delivery services.
A Complete Guide To Buying Weed Legally In The United States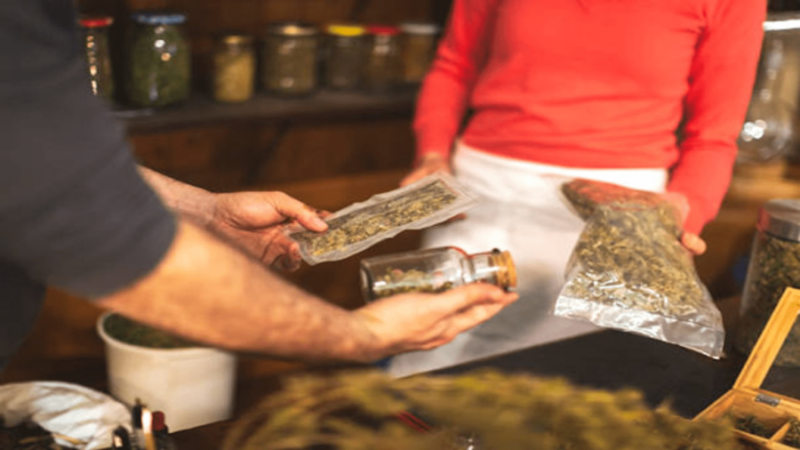 Before diving into the details, it's important to note that marijuana isn't legalized at the federal level. Therefore, this guide only applies to states where weed is legal.
Buying Medical Marijuana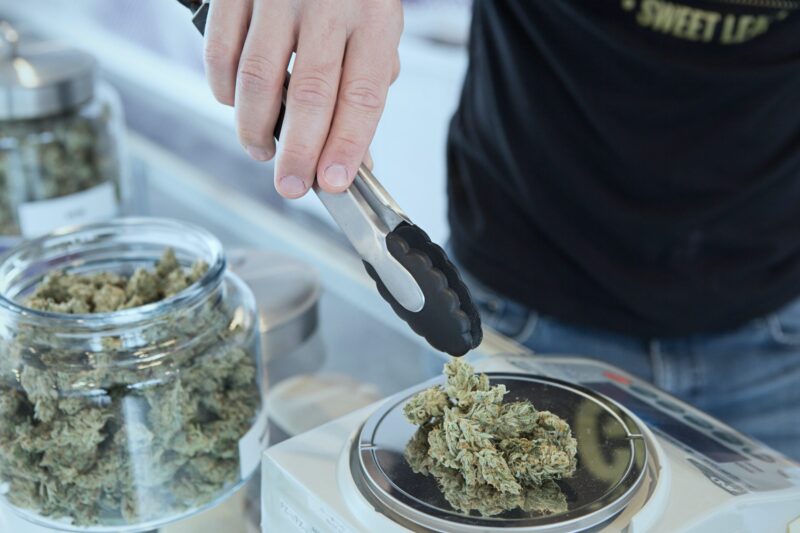 Get A Medical Marijuana Card
Purchasing weed for medical purposes requires you to have a medical card. Medical marijuana cards are issued to people with qualifying conditions with the approval of their primary care physician. The illnesses categorized as qualifying conditions vary from one state to another. However, the common conditions in this category include cancer, Crohn's disease, Parkinson's disease, fibromyalgia, multiple sclerosis, ALS (Amyotrophic lateral sclerosis), chronic pain, severe nausea, migraines, and anorexia.
To obtain a medical marijuana card, consider consulting your primary care physician. Your doctor will assess your condition to determine whether medical marijuana can improve your symptoms. If your condition qualifies you to apply for a medical card and using marijuana can alleviate your symptoms, your doctor will give you their approval.
After obtaining your doctor's approval, you'll be required to go through your state's medical marijuana registration process. You'll need to provide evidence of your physician's approval during the registration. To submit this approval along with your application, you'll have to create an online account. Once these requirements have been submitted successfully, your registration will be complete.
The information you've provided will be saved in your account if you want to renew your medical marijuana card later. If you have a caregiver helping you, they should also submit their credentials. This is because they can only administer medicinal cannabis products if they're listed on your medical card as a caregiver. For your medical marijuana card to be processed, you'll have to make an online payment to cover the processing fee. This fee varies according to state.
Visit Approved Dispensaries To Purchase Medical Marijuana
Once your card is processed, you can purchase medical marijuana at approved dispensaries in your state. Possessing a medical marijuana card enables you to purchase cannabis legally. In addition, you can buy products with high THC (tetrahydrocannabinol) in larger quantities. A medical marijuana card also gives you access to cannabis in the form of topical creams, sprays, oral solutions, oils for vaporizing, pills, and dried-out leaves for smoking.
Buying Recreational Marijuana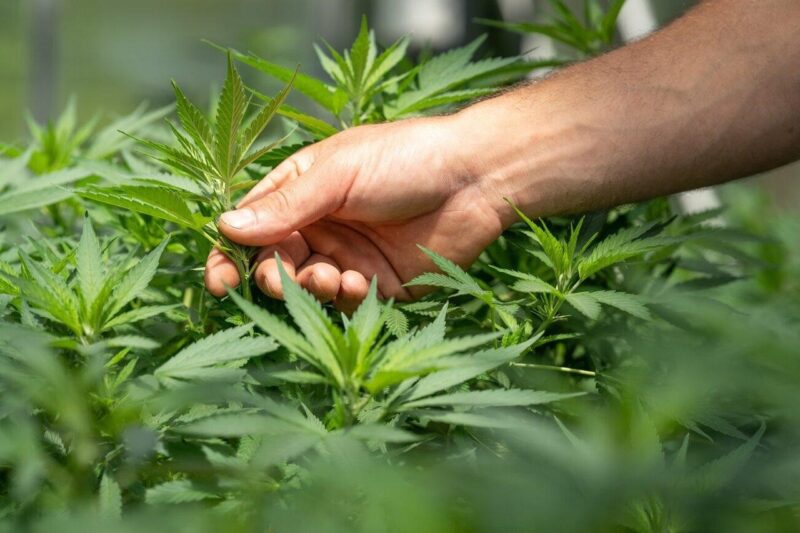 Recreational marijuana, also known as adult-use marijuana, is cannabis that's sold legally in approved dispensaries to individuals of age 21 and above. It can be sold in various forms, including dried-out leaves for smoking, topical creams, edibles, and concentrates.
Recreational marijuana is legal in approximately one-third of the United States. Additionally, most states that have legalized marijuana restrict its access to medical purposes. Nonetheless, the acquisition of cannabis for adult use is slowly picking up.
In DC and Alaska, for example, Initiative 71 allows adults 21 years old and above to possess or use recreational marijuana, provided they don't pay for it. This has given rise to the gifting culture, ensuring storefronts comply with the regulation.
Gifting Through Transference
One of the ways gifting applies is through transference. This is whereby your friend transfers one ounce of weed or less to you without any monetary transaction. Obtaining weed through transference is legal, provided you don't exceed the maximum possession requirement or acquire it in exchange for money.
Most storefronts have learned how to apply Initiative 71 to their advantage. For example, rather than sell weed, which is illegal, recreational cannabis storefronts sell a variety of products like T-shirts, stickers, paintings, and snacks.
After purchasing a product or paying for a service, you can select an item of your choice from their gift menu. The menu is made up of a variety of weed items. It's advisable to peruse the relevant storefront's gift menu before purchasing a product to establish they have the item that you seek.
Again, monetary transactions or using language that indicates you want to buy weed is illegal, so be very mindful of that. Obtaining recreational weed from a storefront doesn't require a medical marijuana card. Nonetheless, you should carry a form of identification such as your ID or driving license for verification purposes.
In several other states like Arizona and California, the purchase of recreational marijuana by persons 21 years and above is legal. However, you can only buy weed using cash because weed is illegal at the federal level. This means that the cannabis market isn't regulated or included in financial services.
For example, it's illegal for a credit card company to lend a cannabis business money. As such, the use of debit or credit cards in the purchase of marijuana is out of the question.
Things To Consider Before Buying Weed In The United States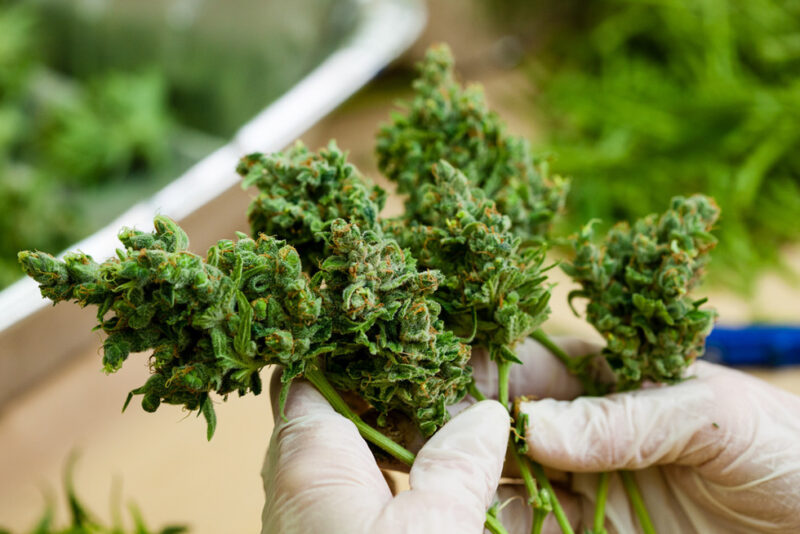 The Maximum Possession Limit in Your State And The Age Limit
Possessing large quantities of weed in the majority of states where marijuana is legalized can land you in serious trouble. Therefore, it's wise to consider the maximum possession limit in your state. For most states, the maximum amount of weed you can possess is 28.35 grams or one ounce.  Additionally, the purchase and possession of weed in these states are restricted to persons that are 21 years and above.
Requirements for Purchasing Medical or Recreational Marijuana
As discussed above, the requirements for obtaining weed for medical and recreational purposes are different. For example, you need a medical marijuana card to access medical marijuana, while you only need a form of identification to acquire recreational weed. Additionally, the rules for acquiring recreational weed differ across states, so, it's crucial to understand the stipulations before making a purchase.
In most states, the use of cannabis is restricted to private residences. If you're caught smoking weed or enjoying edibles publicly, you're likely to get arrested. Some states, such as Alaska, Illinois, and California, have embraced social consumption through the establishment of smoking lounges. However, social consumption in states like California remains restricted to these lounges, and public smoking can attract hefty fines.
Winding Up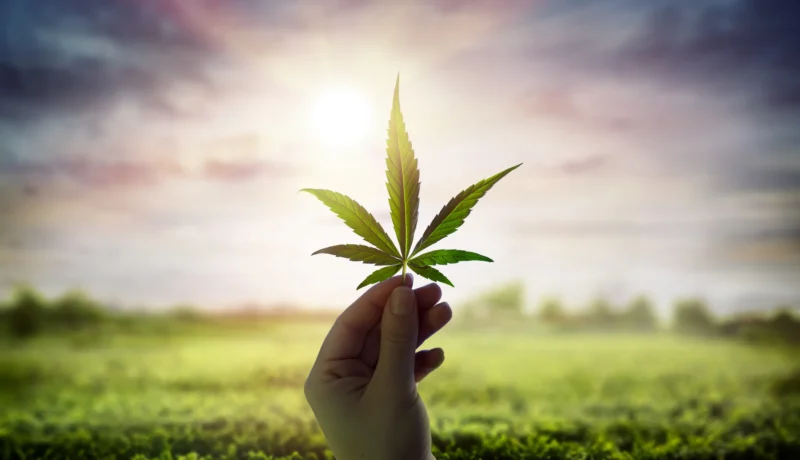 The rules surrounding buying weed can be confusing, especially if it's your first time. In addition, the process of buying weed legally for medical and recreational purposes in the United States is different. To purchase medical marijuana legally, you first need to apply for a medical marijuana card. Once you have the card, you can buy weed from any licensed dispensaries.
As for recreational weed, a clear understanding of your state's laws will help you buy weed without breaking the law. You also have to be at least 21 years to buy or use recreational weed. If you're planning to buy weed legally, ensure you adhere to all the requirements in your state to avoid legal repercussions.