Hemp is quickly gaining the stature for being one of the most profitable crops as of right now. It is estimated to soon become a billion-dollar industry. Experts believe that an investor can easily make approx $30,000 from just an acre of land when used towards hemp cultivation.
In the US, hemp cultivation became legalized owing to the passing of the 2018 Farm Bill which opened a lot of doors for farmers and potential investors to upscale their business.
This is a good time to be invested in the business of hemp farming and hemp products like CBD, fiber, seeds, hemp oil, IHF CBD isolates, etc.
This post should help you dive deeper into this subject. It touches upon in brief about the requirements for hemp farming and how you can go about it.
What Exactly is Hemp?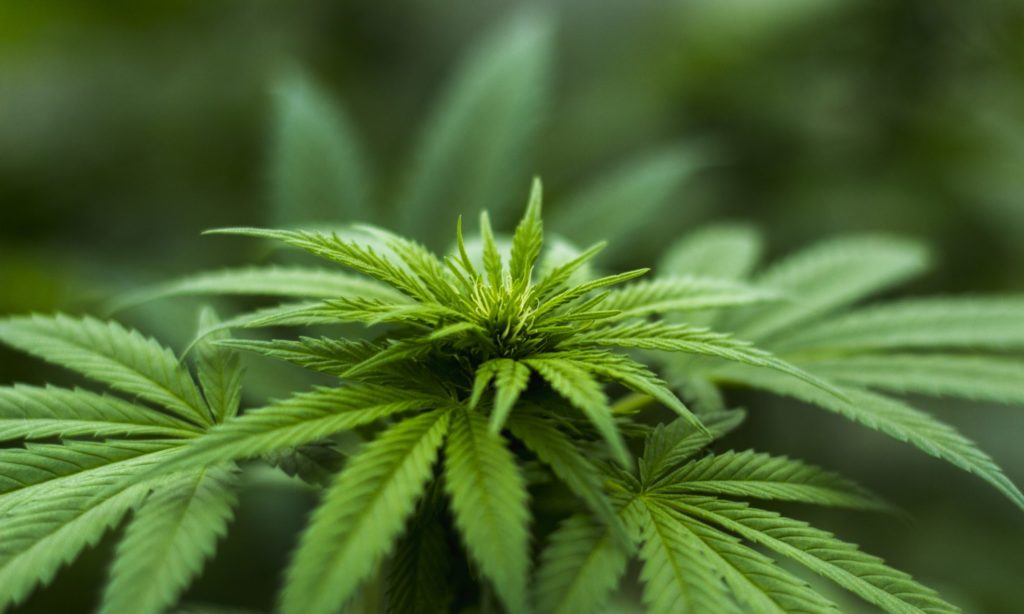 Hemp is essentially a cousin of the marijuana plant. Both marijuana and hemp belong to the cannabis Sativa plant species. Both these plants carry a unique chemical composition. These chemicals are found in the seed of the plant and no other plant has those chemicals.
The difference between the two comes from their growth pattern. Marijuana tends to have thicker buds when they are mature. The plant grows rather bushy too. Hemp, on the other hand, tends to be tall and thin and doesn't produce buds at all.
Most importantly, marijuana carries THC (Tetrahydrocannabinol) which is the psychoactive substance found in the plant. It can carry anywhere between 5-30% THC whereas hemp only carries around 0.3% of THC.
Hemp Uses
Hemp has a variety of uses. It is used prominently towards the production of cannabidiol (CBD). This oil carries myriad therapeutic benefits including pain management, relief from anxiety, relaxation, skincare, etc.
Furthermore, hemp is used towards making fiber. The seeds of hemp carry immense nutritional value. Hemp protein is something that a lot of gym lovers are gravitating towards as a source of plant-based protein.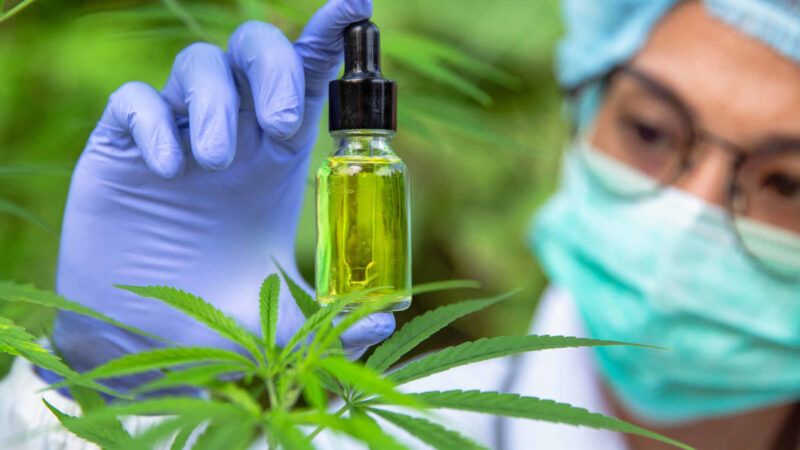 Let's now take a look at the different usage pattern in which hemp plant goes:
• Around 50-60% of hemp production goes into making animal care and paper products
• Almost 25% is used in the automotive industry
• 20% of hemp yield is used for making construction materials
• 5% of the stock is used for making mattresses, agriculture, shoe soles, etc.
Hemp seeds go in the making of animal feed. Hemp's usage is slowly expanding in the cosmetic and pharmaceutical industries. New research is now focused on medical research and development. Seeds and flowers of hemp go into health foods, and baby care products. Hemp is a renewable source. Therefore, it could offer an endless supply of raw materials essential for the production of literally thousands of products across the board in multiple industries.
Hemp seeds are further used for making hemp oil which is different from CBD OIL.
Where Does Hemp Grow?
There's a reason why marijuana is called weed. That's because it can grow in basically all kinds of climatic conditions without much care. The same goes for hemp plants.
This is a big factor that makes the hemp business particularly promising.
Since hemp can be grown for multiple applications (CBD, oil, fiber, etc.), you must invest in high-quality seeds if you want quality CBD production.
You must also stick with the best cultivation practices that ensure quality harvest at the end of the season.
How to Get the Best Hemp Seeds for Farming?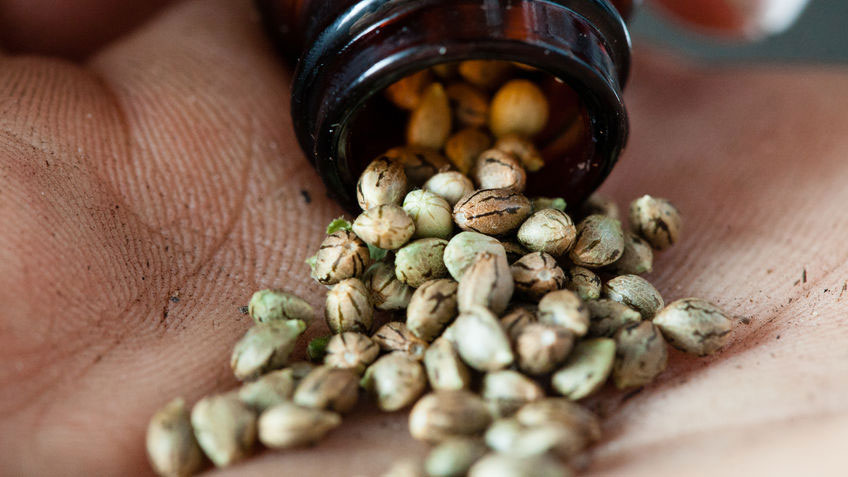 You have to know that for decades, hemp farming was deemed illegal in most countries. That means, getting hands-on quality seeds can be rather challenging unless you're procuring them from Europe or Canada.
But, since the lifting of the ban in the US, it is getting relatively easier now compared to the past to get quality seeds. With each year, this should get less and less challenging. For more information on this subject, you can talk to companies like Industrial Hemp Farms.
Growth Conditions
Soil
Hemp farming should always start with soil testing first. Although hemp can grow in almost all soils, some soils do provide better-growing conditions than others. Make sure the pH value of the soil is 6-7.5. It should be fertile, loam, and should carry minerals and organic matter in abundance. Access to quality nutrition all through farming season is essential for plant growth.
Sun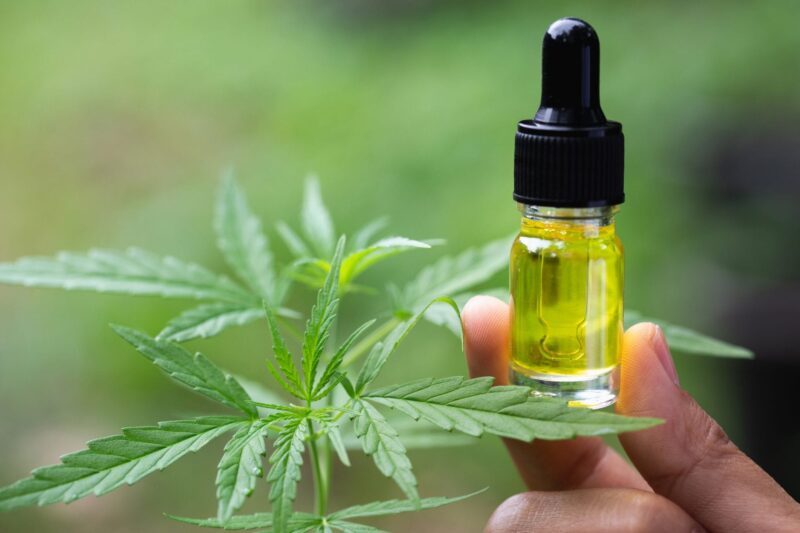 Hemp crops need direct access to sunlight for fuller and uniform growth. So, avoid planting seeds in shaded areas. Hemp does best when exposed to maximum sunlight. Although 6 hours of direct sunlight will suffice if it can get 12 hours, that's the best.
Water
Areas that have 20-30 inches of rainfall per growth cycle is enough to support hemp farming. If you live in areas where rainfall cannot match this requirement, then you will have to rely on irrigation. Please note that hemp seeds need a lot of consistent moisture; especially during the germination phase.
Pest Control
Like any other plant or crop, hemp is also prone to diseases and pests. A lot of garden pathogens can attack the plantation. Although hemp is naturally resistant to these foreign elements, you should not take any chances.
Industrial hemp has had a history of becoming completely ruined due to diseases like grey and white mold. To avoid this, you would want to engage in a 4-year crop rotation program.
Additionally, always be on the lookout for fungal and bacterial infections.
Of course, you are going to rely on some pest control techniques but make sure they are free of chemicals and prohibited substances because most people buy/prefer organically grown hemp products.
Harvesting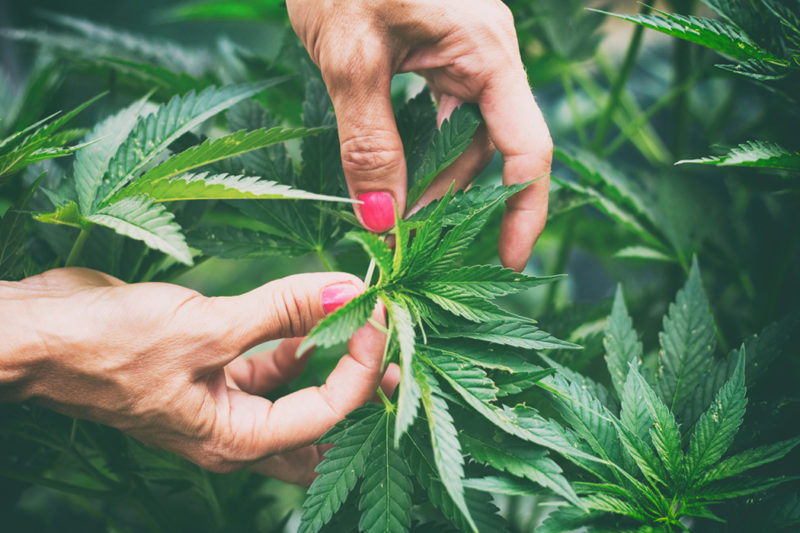 The timing of harvest will depend on what you plan to do with the different parts of the crop. If you want it for CBD purposes, then you will need to harvest it at the time when the cannabinoid levels are high.
If you need it for seeds, wait until the flowers are completely ripe. It typically takes about 4 months for farmers to harvest hemp. Afterward, you can either sell the harvest or you can use it for making your products. Both are lucrative options depending on your business goals and model.
Conclusion
Current times are the best if you want to invest in hemp farming. The overall demand for hemp and hemp products will only continue to grow. Just make sure to procure quality seeds and ensure ideal conditions for hemp growth. Also, make sure to procure proper licenses and permits.
References: