Most countries are legalizing marijuana for health and recreational purposes. Since then, CBD or Cannabis compounds have been gradually conquering the skincare industry. CBD is found in the Cannabis sativa plant.
Skincare brands mix CBD with coconut or hemp oil to produce CBD oil. We can buy CBD oil directly or beauty products infused with CBD oil to use. There is a whole range of cannabis-based skin care products these days, from facial oil to cleanser.
I was curious to know about the benefits of CBD skincare, what difference it makes to our regular skincare products and if it truly lives up to the hype.
After a lot of research and using cannabis-based skin care products myself, I am very happy and satisfied. You can read and make your decision whether to use it or not. In case you are wondering, CBD and marijuana are different things. Cannabis contains approximately 100 other cannabinoids – predominantly CBD and THC. THC is a psychoactive element.
Benefits of CBD for Our Skin:
One of the most critical reasons for leaning towards CBD oil products to   use on the skin is its ability to fight breakouts and inflammations. Its anti-inflammatory properties result in healing skin conditions such as Eczema and Psoriasis. Cannabis oil is also a powerful antioxidant. It can help fasten healing time. So, what does CBD do to your skin & body? Here are a few advantages of including CBD in your skincare routine.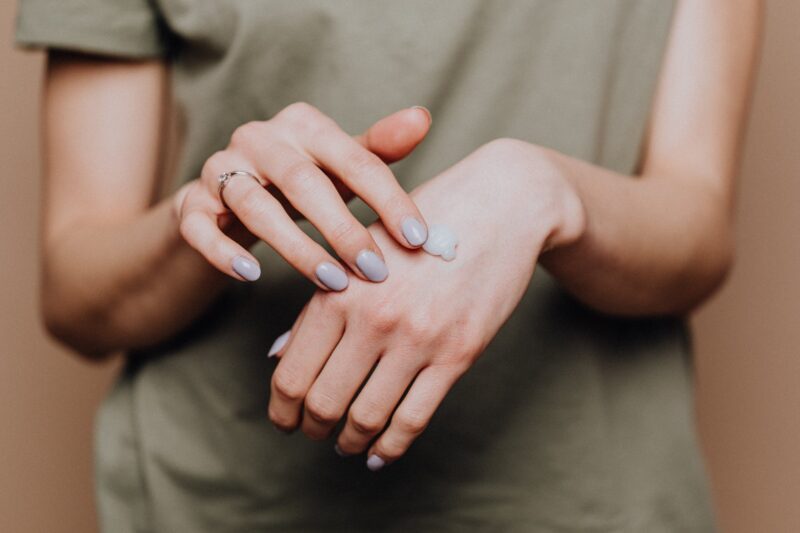 CBD or Cannabis compound consists of many oil-reducing, anti-inflammatory, and antimicrobial properties. So, it helps to cure the most common skin problem which is nothing but acne.
A 2017 study showed the antioxidant properties of cannabis. Oxidative accelerates the ageing process in humans. So, because of the presence of antioxidant and anti-inflammatory properties of cannabis, it can help reduce wrinkles.
The cannabis plant contains antibacterial and antifungal properties. So it is highly effective in treating skin infections.
A 2019 study proves that cannabis compounds cure common symptoms of skin problems. . CBD oil has an appropriate balance of potent compounds to moisturize and nourish our skin. The anti-inflammatory properties of CBD help to reduce potential triggers of dermatitis and psoriasis.
CBD oil can soothe skin and reduce irritation which makes it beneficial for sensitive skin.
Eczema is a prevalent skin condition. Even though it is widespread, scientists have not found a permanent cure for this disease yet.
CBD oil is one of the effective options available for handling Eczema. The anti-inflammatory properties in it with almost zero side effect helps reduce eczema triggers. Plus, it helps in treating skin dryness caused by Eczema.
How Does CBD Function on Our skin?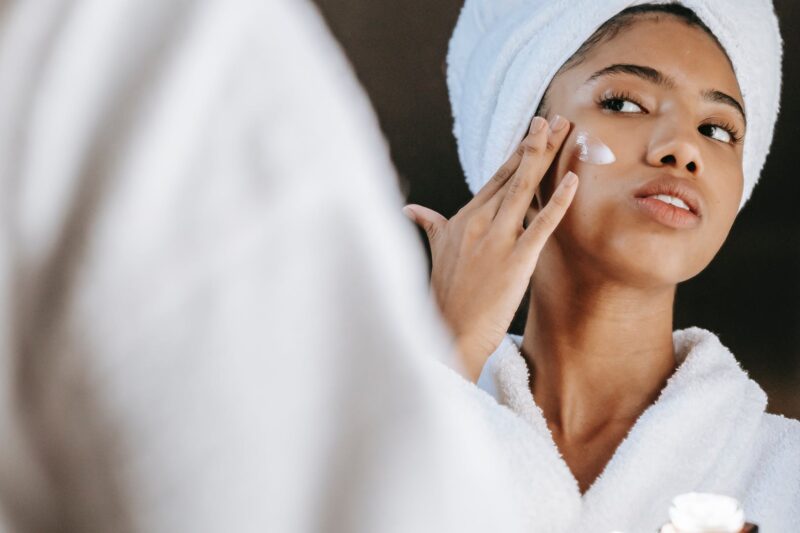 After reading a lot of research papers and looking at pieces of evidence, I am sure that when we apply CBD oil on your skin, it stays on the surface. Skincare products don't ever enter our bloodstream.  Using other cannabinoids products on your skin will not help in relaxation as they can't pass through your skin cells and reach up to your blood.
However, some animal experiments showed results otherwise for CBD. Sometimes, in a localized manner, CBD can make it through our skin and the Sobocytes research did indicate that CBD reacts with our skin cells, making CBD an effective anti-inflammatory agent. The antioxidants present in cannabis enable reducing the oxidative stress. This is how using CBD skincare products makes our skin feel healthy and nourished.
There are few ways you can add CBD to your regular skin care regime to get the perfect looking skin:
Mixing your average drugstore moisture with some CBD oil.
Infuse your Bath Salt with CBD oil
You can dry up some skin-friendly herbs. Add a few drops of CBD cannabinoids oil and combine that with your bathing bar.
How Does CBD and Hemp Oil Differ?
Although CBD and hemp oil both come from the Cannabis sativa plant, they are different. Cannabis seed produces hemp oil. On the other hand, CBD oil is derived from the entire plant, like the leaves and stalks, even grown flowers. Hemp oil usually contains zero to almost no cannabinoids. It is often called Hemp seed oil.
It is enriched in omega fatty acid that helps in moisturizing our skin. It also repairs and hydrates skin. Hence, it is a massively used ingredient in skincare products such as nourishers, toners, etc. While CBD oil-infused skincare products are full of healing properties.
If you are still reading this, you are probably very eager to get your hands on Cannabis-based skincare products now. But its way more complicated than it looks. The world of CBD skin care can be very intimidating for new users since there is no proper regulation. I did some research so that you do not have to. Below I am listing out things to look out for while buying CBD skin care products:
Things to Be Careful about While Buying CBD Skin Care Products: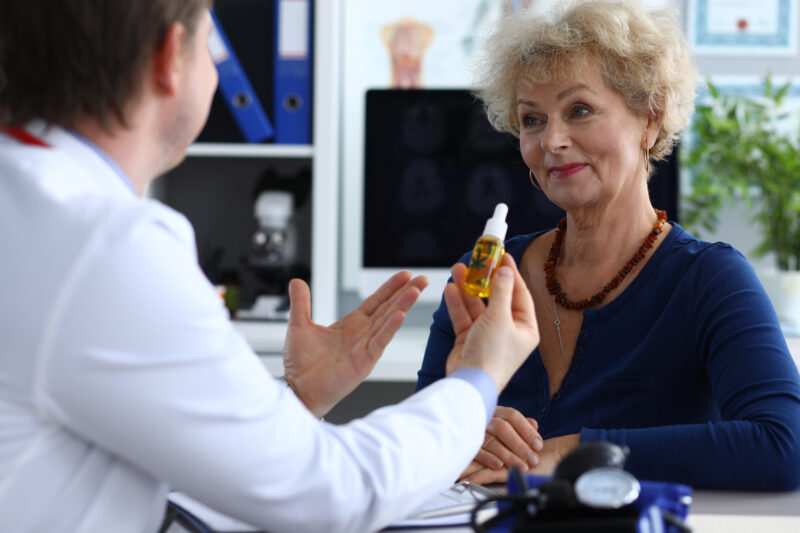 Read the ingredients list properly. Some brands have been misleading customers and using hemp seed instead of CBD oil. Hemp seed is a common ingredient in skincare, but it possesses none of the healing properties that CBD oil does. Hemp seed oil is way cheaper too.
Scientists are currently working on how much CBD we need for our skin per application. There is no correct amount decided yet. However, above 100 milligrams will be mostly the most effective amount. So, look for the quantity of CBD oil used in manufacturing the products while buying.
Most importantly, do your research on the brand you're buying from. One way for you to know the legitimacy of the brand is its transparency. They should be upfront about where they sourced their cannabinoids from.
The Best CBD Infused Skincare to Buy:
Now you have got all the information you needed. Are you ready now to venture into the world of cannabis-based skincare? Here is my suggestion – Potency is a brand I have personally liked the most. They make 100% non-toxic, performance-driven all-natural skincare products. All their products consist of pure CBD oil. You can shop directly from the website and feel the difference yourself.