With the legalization of cannabis in Canada, edibles are becoming more and more popular. They are one of the best ways to consume Cannabis because they are easy to dose, allow for a longer-lasting and more controllable high, and have a wide variety of delicious flavours. Edibles are great for both recreational and medical purposes.
But where can you buy them? Here we will go over the different options available for where to buy Cannabis Edibles in Canada. If you're looking to get edibles in Canada, you have mainly 3 different options. The most popular option is to go to a local dispensary, where you can buy products that have been made by licensed producers. However, there are also weed delivery services and online dispensaries where you can purchase edibles. In this blog post, we will explore the differences between these three options.
Local dispensaries for edibles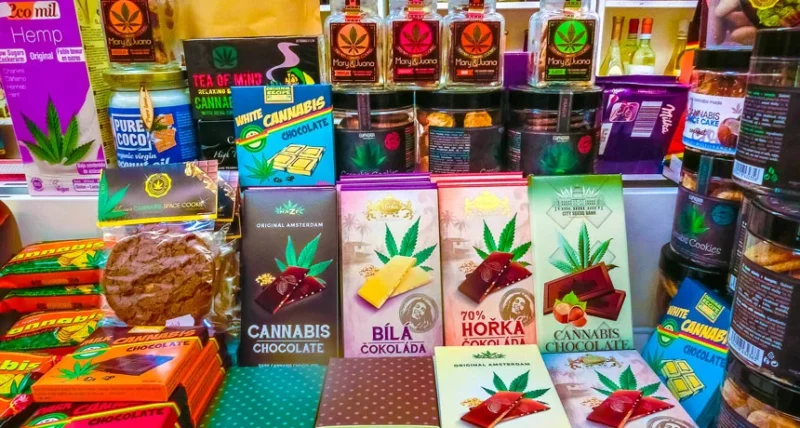 Local dispensaries also known as cannabis stores are a great option for those who want to buy edibles in Canada. With over 2 000 stores they are the most convenient way to get your edibles if you are not lazy to get get them in person. They offer a variety of products, and you can usually find something to fit your needs. However, not all local dispensaries offer the same products. Some may have a wider selection than others.
The downside to local dispensaries is that they can be expensive. If you're looking for a bargain, you may not find it at a dispensary. You'll also need to be aware of the quality of the products offered. Some licensed products are not necessarily adapted to your needs.
Last but not least, the potency of edibles is limited in Canada. In Cannabis Stores you will only find packages with up to 10mg. Which is extremely low if you are used to smoking cannabis or eating edibles. 10mg is actually a dosage for beginners, which is probably why they decided to settle for this potency. You can find products with high THC content, but they're not always easy to come by. If you want to buy edibles with high THC content, you may need to look for them online.
Pros:
Over 2000 Cannabis stores are available countrywide
The fastest way to get your edibles if you are willing to get them yourself
They have a wide variety of products
Cons:
They usually don't offer delivery options
They are expensive
The potency is limited
Weed deliveries for edibles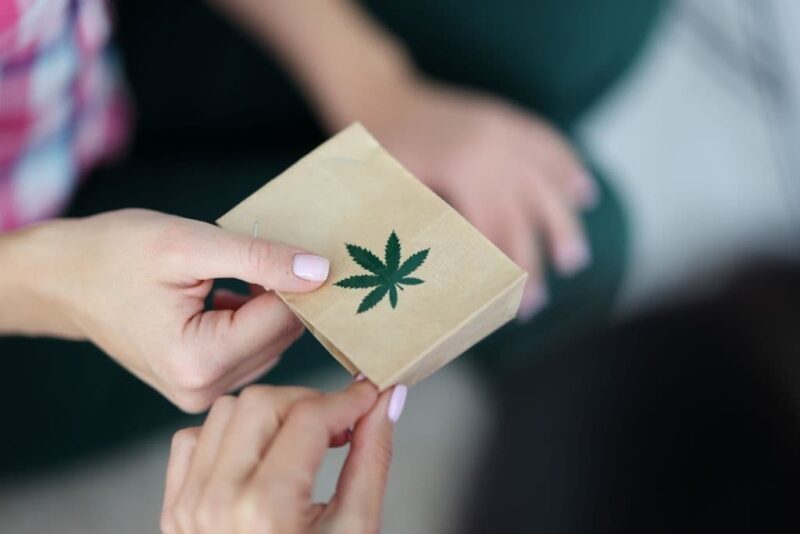 Weed Delivery services have become more popular in recent years. They offer a convenient way to get your hands on cannabis products, including edibles. And the good thing is that you can easily find them across the country using  WeedMaps or Leafly for example.
But most locals will already have their favourite service and won't need to use the platforms to get their 420 products delivered to their doors. The big advantage of weed delivery is that you don't need to go out and search for a dispensary. You can simply order online and have your weed delivered to your doorstep usually within a couple of hours. The downside is that you will need to pay a delivery fee, which can add up if you're ordering frequently.
There are some things to keep in mind before using a weed delivery service.
Pros:
You can order from the comfort of your own home
A wide variety of products are available
Delivery is typically quick and easy
Cons:
You may have to pay a delivery fee
The selection of products may be limited
It can be difficult to find a reputable delivery service
If you're interested in trying out a weed delivery service, make sure to do your research beforehand. There are many different companies out there, so it's important to find one that is reputable and has good reviews. Once you've found a delivery service that you're happy with, ordering your edibles will be a breeze!
Online dispensaries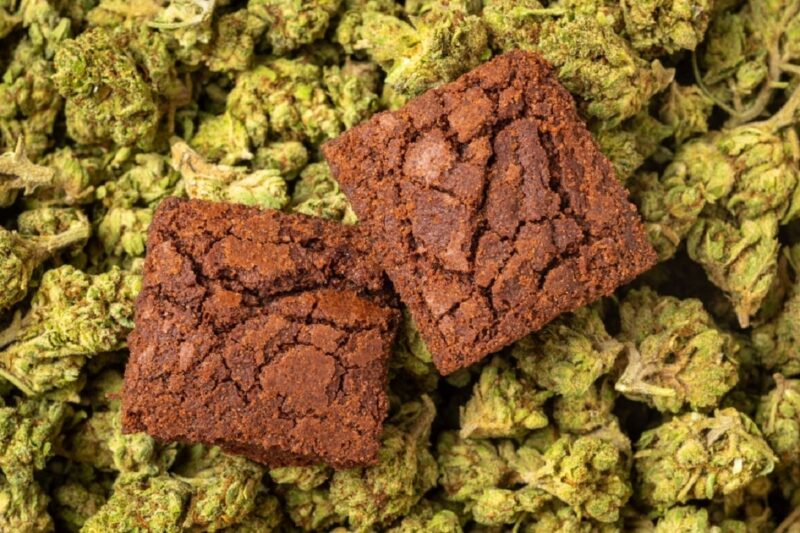 Another option for buying cannabis edibles is through mail order services. Even before 2018 online dispensaries were already supplying Canadian with 420 products, but now that cannabis is legal they are taking more space in the Cannabis landscape. With over 300 Online dispensaries in Canada, you can be sure that you can get what you need!
These are companies that ship cannabis products directly to your door. Mail-order services are also known as MOM or Online Dispensary usually have a wider selection of products than dispensaries, making them a good option if you're looking for something specific. Also, keep in mind that the price and potency available in these online stores are unbeatable. You won't find a better price/quality ratio in Canada.
The only thing is that you have to choose the good one for your needs, and when it comes to edibles you better go for a MOM service that is dedicated to it, such as BCWeedEdible, you will get free delivery for orders above $99 and 15% Off your first order with code: FIRST15. Note that edibles are not the only products they sell but they made edibles their specialty!
Just keep in mind that usually, you will have to wait for a couple of business days to get your products delivered to your doorstep. But if you are willing to wait for a little or plan ahead of time, MOM services will offer the best value for your bucks.
Pros:
Wide variety of products
Potency can go up to 1000mg
Free Xpress delivery across the country for orders above $99 or $149.
Best value for your bucks
Cons:
Have to wait 2 business days to get your order
You might have to pay for delivery if the minimum amount of order is not met
Which one is the best?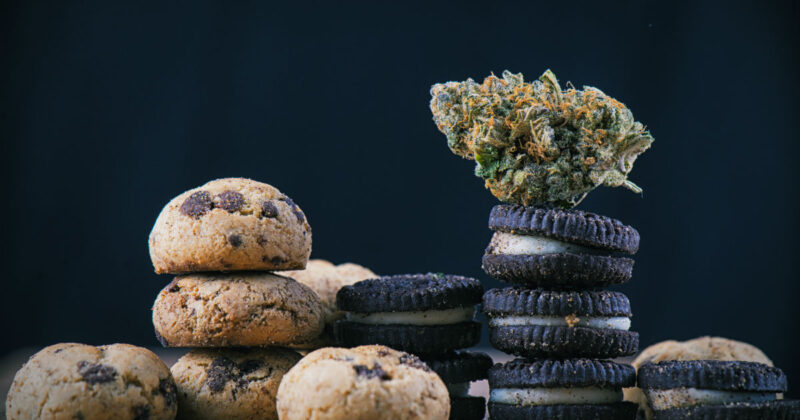 There is no straight answer to this question. In fact, it all depends on what your criteria are, are you in a rush and a beginner with edibles? Then simply go to your local Cannabis store.
Are you lazy to go out and want fast delivery for your favourite cannabis treats? Then Weed delivery services are probably best.
Are you searching for the best value, and variety and don't mind waiting a little bit to get your products? Then simply order from the best online dispensaries! If possible the one dedicated to edibles!