For decades, famous musicians from all have expressed their deep love for weed in their songs. Smoking helps with creativity for many artists, and it aids in relaxation and sometimes expands the mind. However, some artists who love the plant take this infamous practice even further, and take great effort to write and record musical pieces dedicated to the green stuff.
Some songs hide it as a love interest, like the Beatles' "Got to Get You Into My Life" or D'Angelo's "Brown Sugar", while others put it straight into the name of the song, like Afroman's legendary song "Because I Got High." No matter how they might roll it (pun 100% intended), songs about pot have always kept the party going in any musical genre. In that honor, here is the list of 10 the best songs with weed themes. Enjoy!
1. Brewer & Shipley, "One Toke Over the Line" (1970)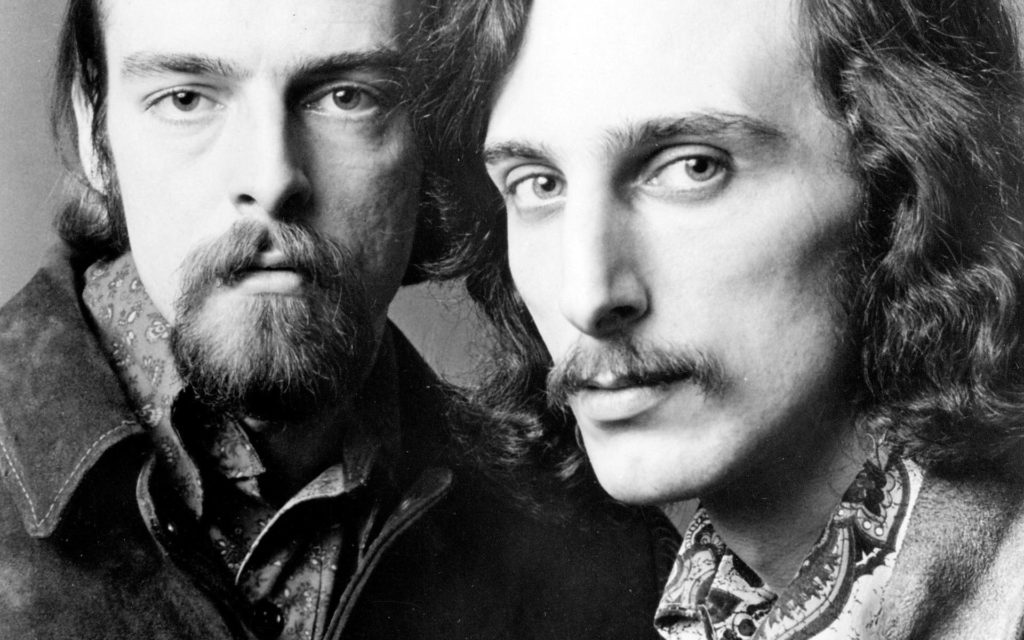 Los Angeles residents Mike Brewer and Tom Shipley mare a surprising Top 10 hit during the spring of 1971 with this catchy song, which they often referred to during concerts as "our cannabis spiritual". The song is about waiting for a train while being rather baked. They told the Rolling Stone in April of 1974, "One day we were pretty much stoned and all, and Tom says, 'Man, I'm one toke over the line tonight.' I liked the way it sounded and so I wrote a song about it." The song might have been even bigger and risen even higher if the FCC had not suddenly stepped into USA radio programs and explained the actual meaning of the word "toke", which is a term still relatively obscure no the many non-tokers out there, even though the song was everywhere.
2. Black Sabbath, "Sweet Leaf" (1971)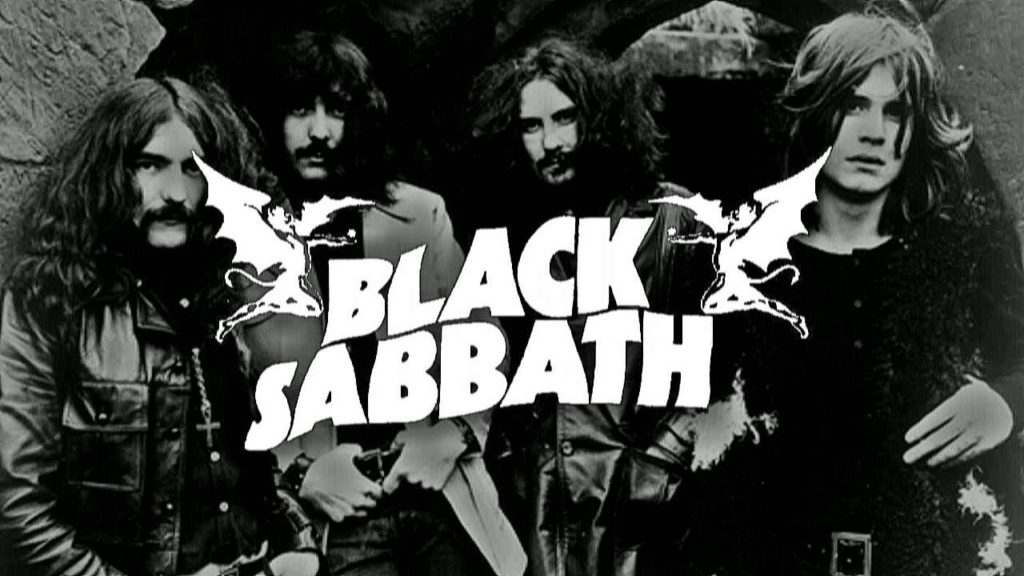 Smokers everywhere can agree that at one point, they were exactly like Tony at the beginning of "Sweet Leaf," who was hacking away in an agonized bliss after a considerable hit of weed. The guitarist of the famous band gave his cough for the song, which serves as the perfect intro into the iconic sludgy riff of the song, a riff that was later featured everywhere from the Beastie Boys' "Rhymin' and Stealin' " to "Give It Away" by Red Hot Chili Peppers. The title of the song comes from a brand of Irish cigarettes that advertised their product as "the sweet leaf," but Ozzy's words best capture the youthful excitement of this new, unrequited, love they found at that time: "I love you sweet leaf, though you can't hear."
3. Neil Young, "Roll Another Number (for the Road)" (1975)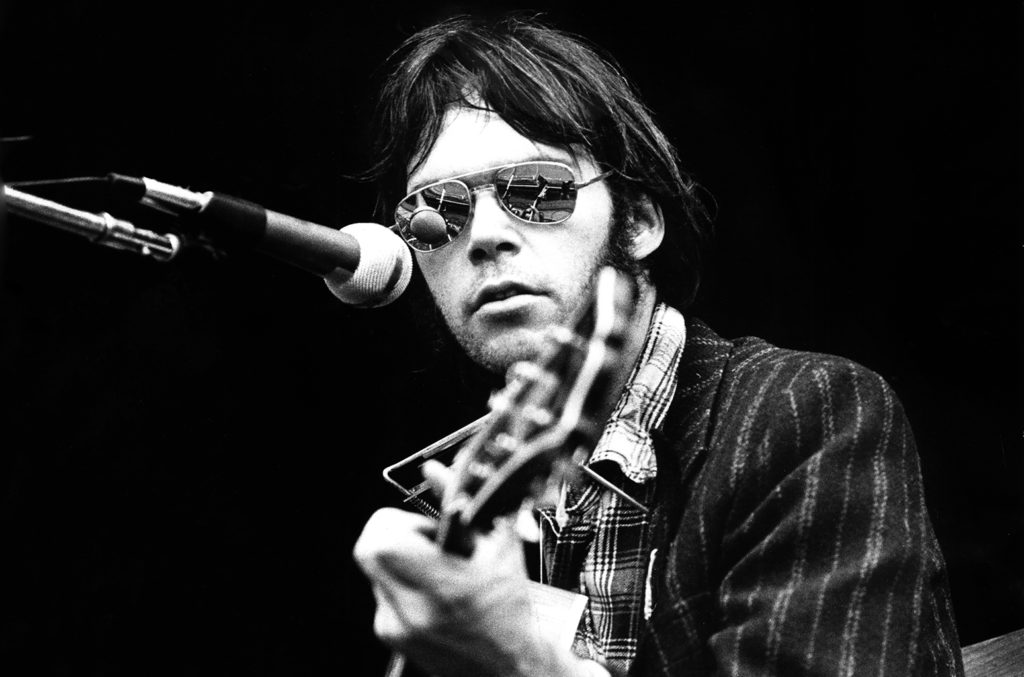 This song was recorded after the deaths of Crazy Horse guitarist Danny Whitten and roadie Bruce Berry, it is the sound of a man and a band in following a chemical and alcohol filled despair. Young said in 1975, "I'm not a junkie, but we'd get really high – drink a lot of tequila, get right out on the edge." If he was indeed heavy on drinking at that time, there had to be some weed involved as well, because in "Roll Another Number," Young struggles to start his car says he is "a million miles away" since the hippie Woodstock days. The overall mood of the song is not celebratory, but rather "a drunken Irish wake, as Crazy Horse bassist Billy Talbot described it, "a drunken Irish wake."
4. Rick James, "Mary Jane" (1978)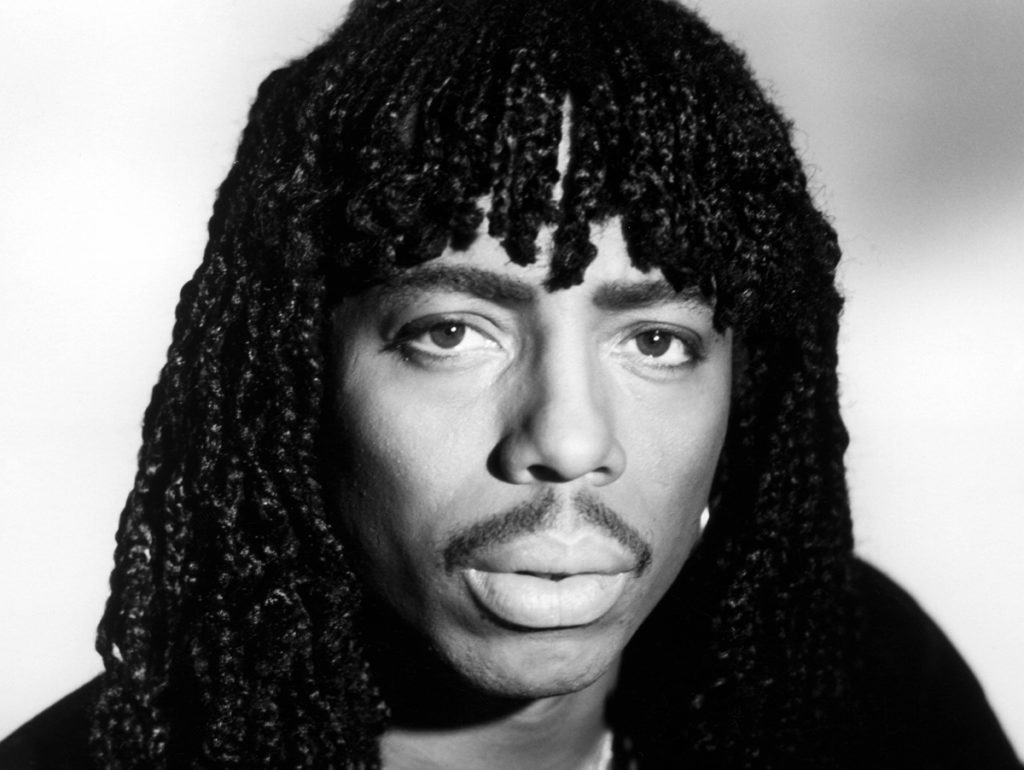 Cocaine is considered a helluva drug, at least according to Rick James's memorable quote on Chappelle's Show. This man also clearly had a prodigious appetite for the green stuff too. "I have to buy marijuana," James admitted to Rolling Stone in 1982, during what was the height of his fame. "I don't buy ounces, I buy pounds." The song was a number three R & B hit during the fall of 1978, however, it only reached number 41 on the pop chart. This is probably because the message of the song was too blatant for most of the radio programs. James would perform the song onstage in front of two enormous fake joints and punctuate his lyrics by hitting a real one. Coolio obviously understood where his mind was, as he samples the song on "(I'm in Love With) Mary Jane," made for the soundtrack of the 1998 stoner comedy movie, "Half-Baked".
5. Bob Marley, "Kaya" (1978)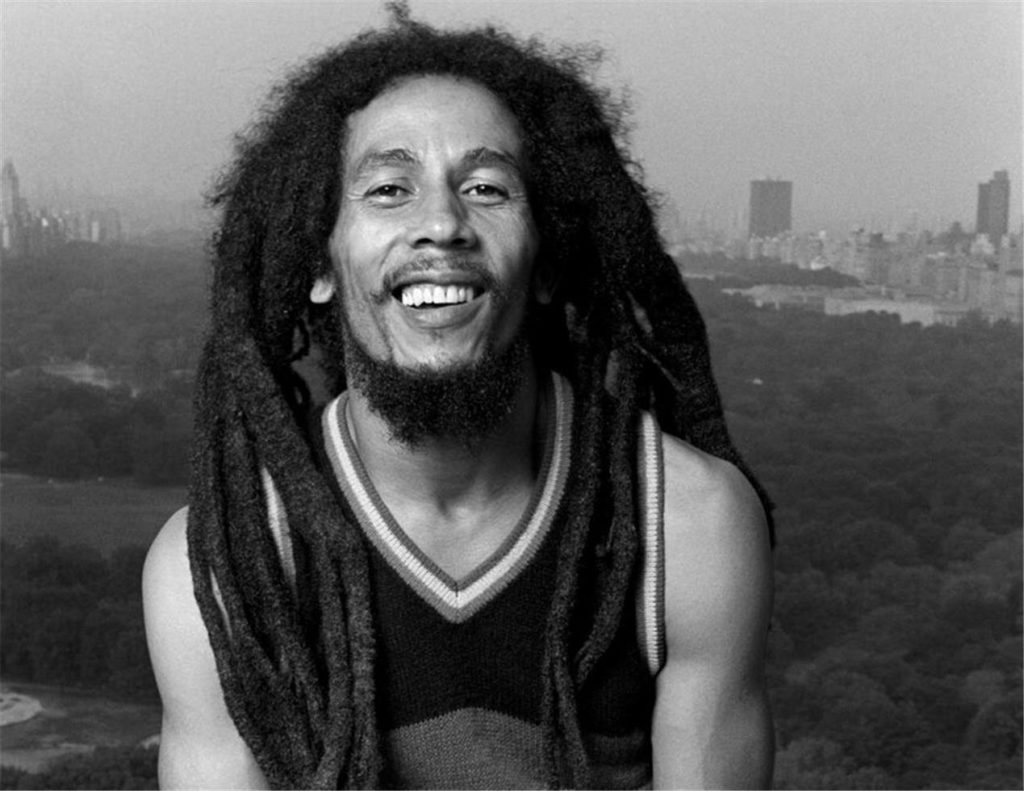 Marley followed his 1977 album Exodus, which focused on religion, politics and faith, with an album much more laid-back and relaxed. Kaya is the title track of the album and the most evident example of this. It is an ode to chasing away the rain, literally and metaphorically, with some of the plants from the title. "Kaya", according to Marley himself, is one of the Jamaican slang for the word "herb". Thanks to its lilting rhythm, Marley wakes and bakes as it goes on, and declares that the artist is "feeling irie", which in Rastafari means "good"). And why is that? Marley sings, "Because I have some kaya now."
6. The Mighty Diamonds, "Pass the Kouchie" (1981)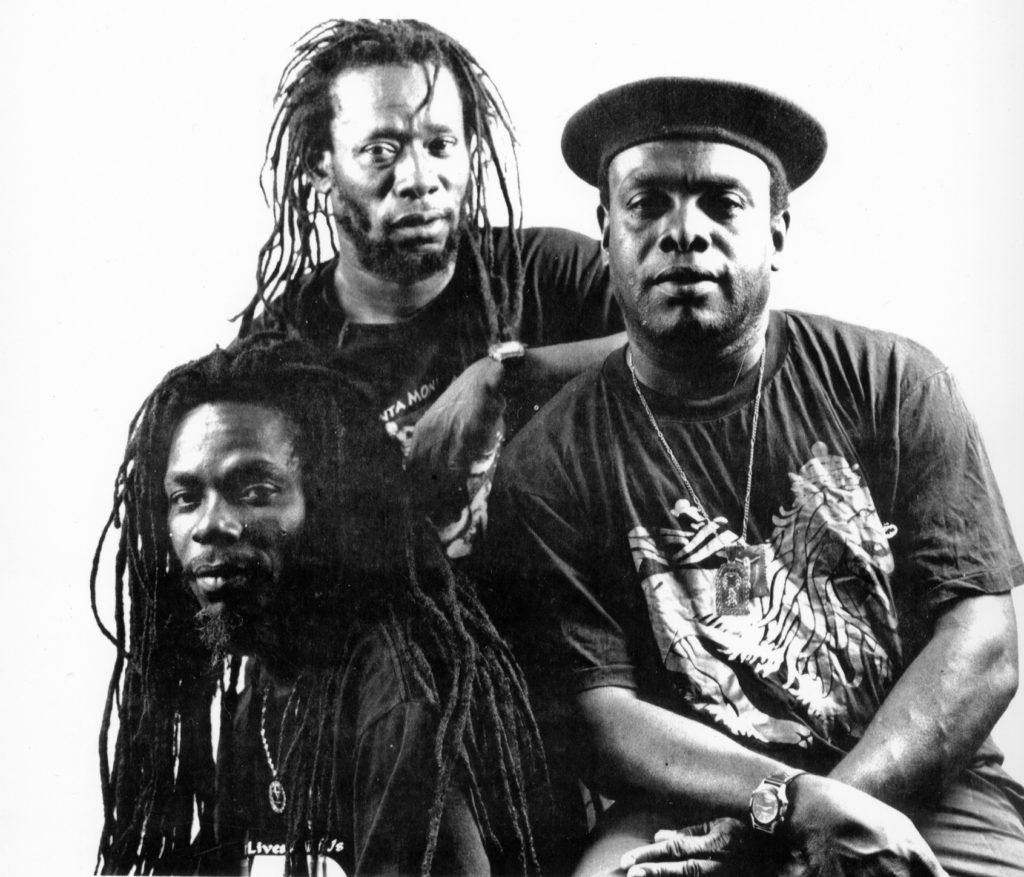 This song was first recorded by a Jamaican harmony trio the Mighty Diamonds. "Pass the Kouchie" is better known as "Pass the Dutchie," made by the British kiddie-reggae group Musical Youth. They changed the song for their version and rose to MTV success in 1982. They tried cleaning up the title a bit, although the judge during a later copyright case said that "Kouchie" is the slang for a "pot in which marijuana is kept," while "Dutchie" was a "Dutch stewing pot" in Jamaican. Musical Youth version also scrubbed marijuana references, and replaced "How does it feel when you got no herb?" with "How does it feel when you got no food?" Amazingly, it turned out to be a planetary hit. Mighty Diamonds singer Fitzroy "Bunny" Simpson said about this, "Before [Musical Youth] put it out they called us [and said] that they'd made a re-version of 'Pass the Kouchie.' Because we never got justice and they said they were going to do justice – and they got the justice!" If they are fine with it, so are we!
7. The Toyes, "Smoke Two Joints" (1983)
Long before Sublime made a punky and sped-up cover version on the 1992 debut, this American reggae was a West Coast cult anthem. The ever-progressive FM radio stations around California would put the song in the que to plat at exactly 4:20 PM, just to let everyone know it was time to light one up. "Hard work good, and hard work fine, but first take care of head," as the lead singer Mawg says as if he is serenading college youth to get ready to relax after a long and hard day of studying. Established in Hawaii and based in Oregon, the Toyes came up with the famous chorus for "Smoke Two Joints" during a nondescript party, while the lyrics came sometime after.
8. Cypress Hill, "Hits From the Bong" (1993)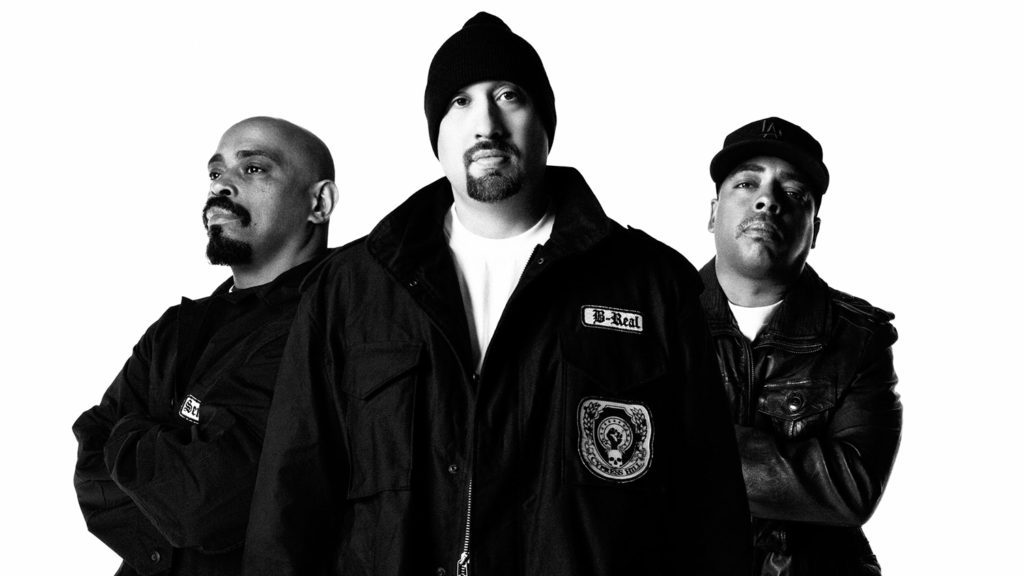 Cypress Hill is much more closely associated with NORML lifestyle than any rap group ever. However, they launched a 4/20 music festival for several years during the early 2000s. Among legendary smoker classics like "Stoned Is the Way of the Walk" and "Dr. Greenthumb," only their song "Hits from the Bong" captures the dopey and enlightened buzz after you take a big hit. "We always smoked a bong, being around rock & roll fools," said DJ Muggs in 2013, who weaved the sounds of bong water alongside a loop from Dusty Springfield's "Son of a Preacher Man" for this iconic track.
9. Snoop Dogg, "Gin and Juice" (1993)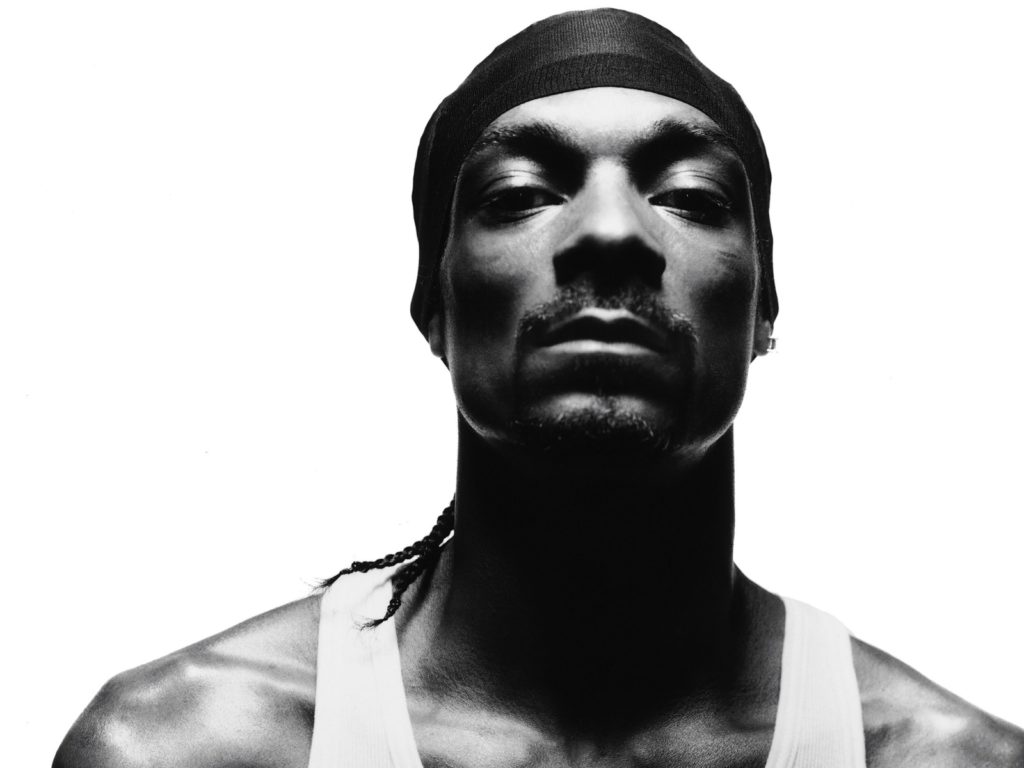 Uncle Snoop begins the song by saying, "With so much drama in the LBC, it's kinda hard being Snoop D-O-Double-G". This is a tale of a house party in the hood, and despite his Crip background and an occasional lyrical moment of busting shots, Snoop has always been more than comfortable with a bong full of chronic, a pocket full of rubbers, and a gang of Tanqueray. On this career solo hit, Snoop and his great friend and colleague producer Dr. Dre take Slave's "Watching You" and turn it into an ode to smoking weed and living the good life, no matter how hard and rough the background of the listener might be. The hip hop legend told the Rolling Stone in 1993, "There are just all kinds of little ghetto stuff that's easy for a young black man to get into."
10. Afroman, "Because I Got High" (2000)
This rhyme–style sing-along allegedly took Joseph "Afroman" Foreman only two minutes to write and develop. He went on to launch a career that glorified the pothead lifestyle and culture wherever he showed up. Although "Because I Got High" remains the only major hit of this West Coast MC, it is still arguably one of the most loved and adored weed songs that have ever been made. Admit it, you have forgotten to clean up your room, cheat on your final exam, or pay your child support, at least once because you got high? "'Because I Got High' put me on the map – it's what got me a record deal, a Grammy nomination and made me a household name," Afroman revealed to the Rolling Stone in 2014, after he had released an update of his classic for the generation of legalizing weed.