In 2018, sales of marijuana in the U.S. brought manufacturers and resellers more than $ 11 billion. The growth potential is not limited to this: according to Grand View Research, the international market for cannabis – products from cannabis plants and its associated production and diffusion of technologies – will reach $ 73.6 billion by 2027. 
The cannabis market is not only marijuana, known for its relaxing properties. In addition to the psychoactive substance tetrahydrocannabinol (THC), which causes the same "high" state, cannabis plants contain more than 100 other active components. For example, hemp oil containing cannabidiol (CBD) has anti-inflammatory properties and is actively used as a dietary supplement. Hemp fiber can be used for the production of packaging materials – which is most relevant in the context of the movement to abandon plastic and the transition to renewable alternatives.
In this article, you will not read about what you should know about the dangers of using marijuana and will not get an answer to the question: is weed addictive? AddictionResource can help find out the pros and cons of marijuana. But in this article, we consider the most actively developing and sought-after segments of the cannabis market. 
Marijuana as a medicine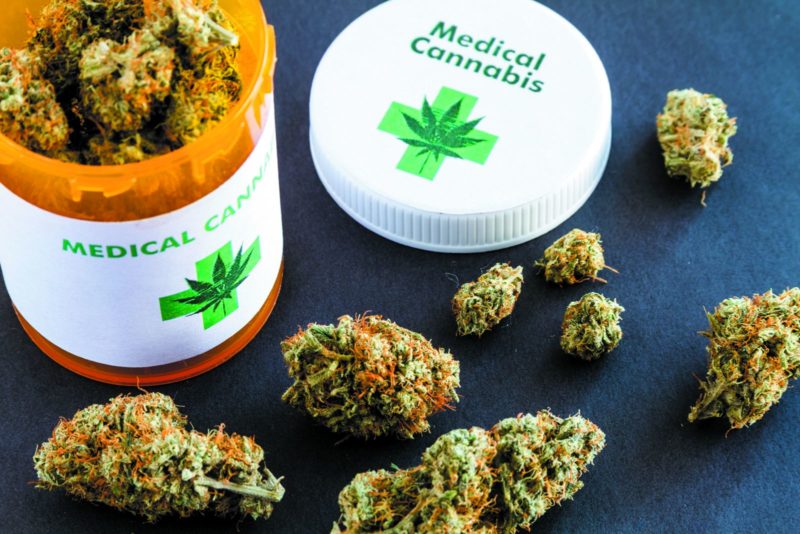 For decades, marijuana has been widely recognized for its psychoactive and relaxing effect. For recreational purposes, cannabis began to be legalized relatively recently: today, marijuana is absolutely legal in Canada and a number of states in the USA. It is also decriminalized in many European countries. Nobody denies its undeniably unique medical properties.
The benefits of THC-containing plants have been proven in the laboratory, and today marijuana is widely used to treat chronic cancer pain and other serious illnesses, relieve spasms, and even alleviate severe forms of epilepsy. According to the Marijuana Policy Project, in the U.S., over 3 million patients now regularly use prescription marijuana. Medicinal use of marijuana is also permitted in the U.K. That is why scientists are constantly working on new production technologies and on a wide range of non-smoking options.
Industrial cannabis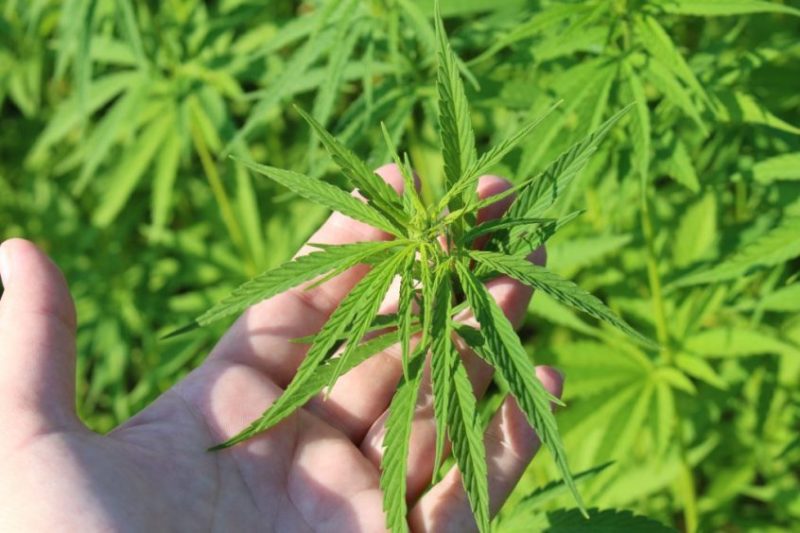 The fibrous structure of the Cannabis Sativa stem makes it one of the main contenders for leadership in the market for renewable materials. Hemp packaging materials are a safe alternative to plastic. It can also be used to produce paper, clothing, and even building materials: hemp seed oil is used in varnishes and paints.
The benefits of industrial use of hemp do not end there: the plant retains carbon dioxide perfectly and cleans the soil of toxins, helping to combat global warming and production. Therefore, the environmental potential of cannabis makes this industry as attractive as possible for impact investors.
Food supplement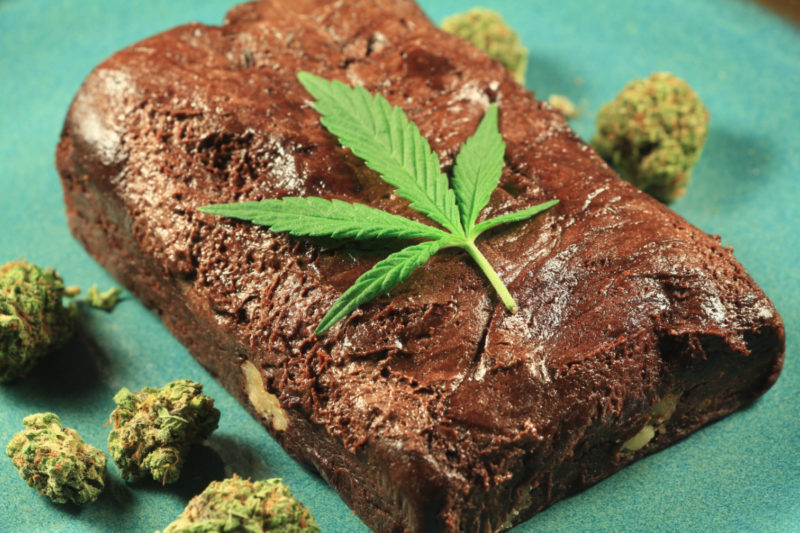 Cannabis plant products containing the CBD component have anti-inflammatory and cleansing properties. It is actively used as a dietary supplement to improve sleep and appetite.
According to BDS Analytics and Arcview Market Research, by 2024, sales of CBD-containing products will exceed $ 20 billion.
CannTech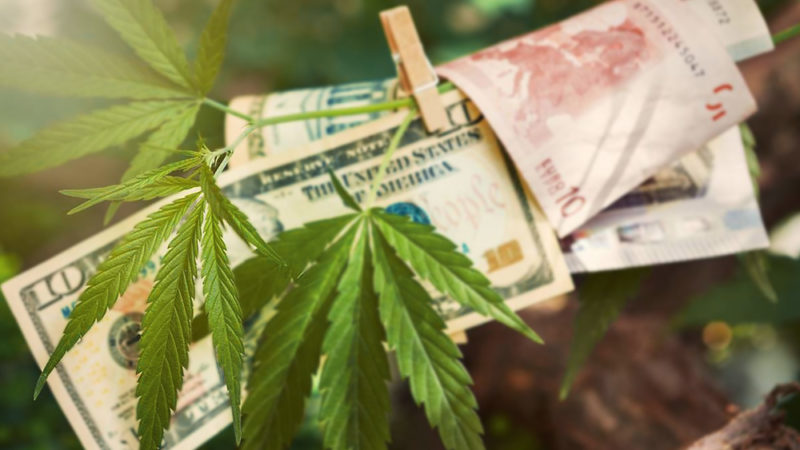 The active development of the cannabis market has also attracted the attention of technology companies and innovators. Today, dozens of startups are developing e-commerce platforms, vaporizers, and other devices for the use of cannabis, home appliances for analyzing marijuana quality, and more. Together, these technologies comprise canntech (cannabis technology), the latest sector to which private equity and V.C. funds are increasingly paying attention.
Among the largest deals over the past year, $ 65 million was attracted by developers of the Eaze cannabis delivery application on round C. Also in the second quarter of 2019, PAX labs, a manufacturer of devices for the safe use of cannabis, raised $ 420 million from giants Tiger Global Management, Tao Capital Partners and Prescott General Partners.
A complete list of funds investing in cannabis companies (with transactions by category) can be found in this document.
Promising but risky market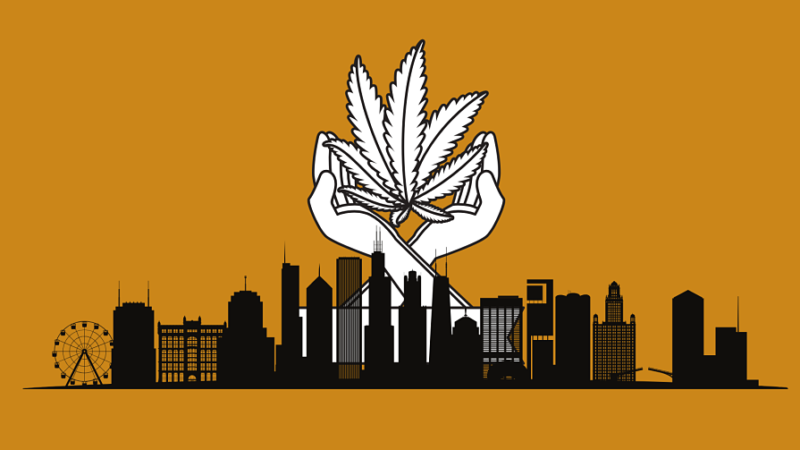 Stock-market marijuana producers (most of them Canadian companies) are already worth billions of dollars. So, Canopy Growth costs $ 15.5 billion, Cronos Group – $ 5.2 billion, and Tilray – $ 4.3 billion. But the market is already oversaturated: the capitalization of public companies grew in 2018 on expectations of the marijuana legalization in Canada. However, after that, legal market demand remains limited and a new growth factor is needed – the market is largely dependent on product legalization in the USA. Since cannabis has not yet been legalized at the federal level, large American funds are not interested in the market.
The white market is at a very early stage: in California, legal sales are still about 10%, everything else is in the black zone. Therefore, in the coming years, the market will grow, as well as manufacturers who have already managed to take place in it. 
However, there is a need to hurry with building a strong brand – in the case of legalization you will have to compete with alcohol and tobacco corporations, many of which are already investing in cannabis. In August 2018, alcohol maker Constellation Brands (ownes the Corona beer brand) invested $ 4 billion in Canadian marijuana producer Canopy Growth. And in December, tobacco producer Altria (owns the Marlboro brand) bought for $ 1.8 billion 45% of the Canadian cannabis producer Cronos Group.
What's next?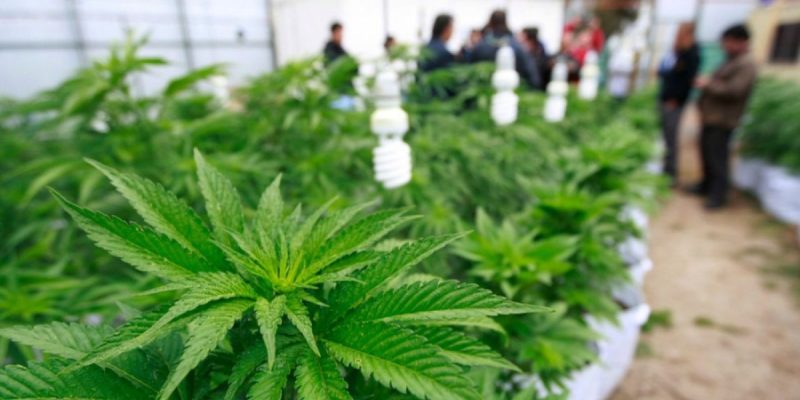 The legalization of cannabis is gaining momentum around the world, moving from the United States to Europe and then to the east. In the summer of 2019, the Minister of Health of Luxembourg confirmed plans to legalize cannabis in the country. In September, it became known that the Thai government, where for marijuana use without a doctor's prescription, imprisonment of up to 10 years is envisaged, is preparing a law that allows local residents to grow up to 6 hemp bushes at home. 
When marijuana is fully recognized as a legal substance around the world – this is a question nobody can answer. Nevertheless, the cannabis market is one of the few that can bring the 10–20 times growth of companies desired for venture investors in several years.