Accessible, recognisable and offering a wealth of variety, CBD gummies are one of the most popular CBD products that you can find on the market today and it's easy to see why they've enjoyed so much success over recent years.
Although they're not considered to be as fast-acting as CBD oils tend to be, cannabidiol infused gummies are a long lasting and gentle way of getting your daily dose of CBD.  Releasing through the digestive system and spreading their hugely beneficial effects all throughout the body, the unique impact of CBD gummies works perfectly with their discretion and deliciousness.
With so many different shapes, styles and flavours of CBD gummies available, getting started can sometimes feel like a bit of a minefield. So, if you need some advice for choosing the right ones for you, we have put together some of our top tips to help get you started on your CBD journey!
But first, what are CBD gummies?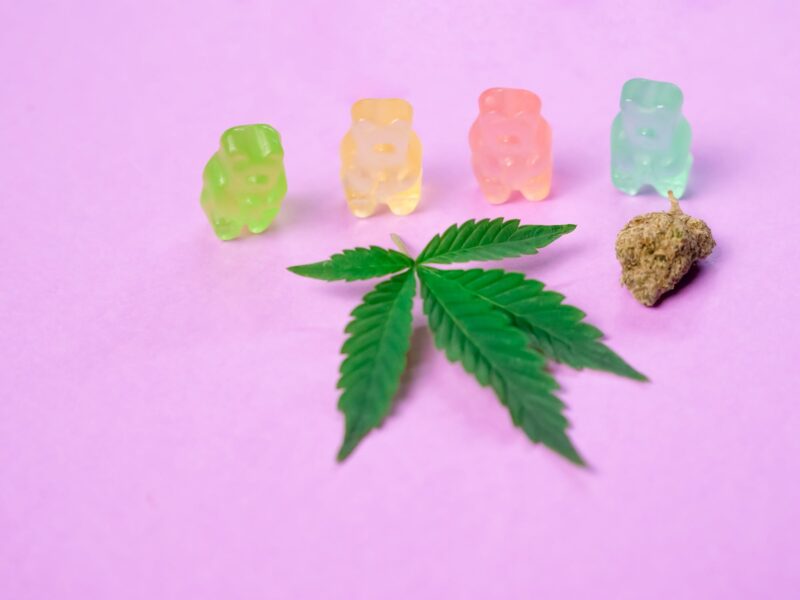 CBD is one of the many beneficial compounds that can be found in the cannabis plant – but it doesn't contain the psychoactive ingredient, THC, that gives you the renowned 'high' that so many people associate with the plant.
Many people credit CBD products with helping them in a number of different ways, from aiding relaxation or easing discomfort. The well-being benefits of CBD have become so clear that the industry has grown significantly in recent years, both globally and across the UK, with the market now worth an estimated £690 million.
CBD is available in a range of different products, from oil to muscle rubs, but one of the most increasingly popular ways for those over the age of 18 to take CBD is in specially formulated gummies.
CBD gummies are essentially sweets that each contain a set amount of CBD. They can come in different strengths, flavours, shapes and types, so there's something for every gummy fan if they want a straightforward and flavoursome way to take CBD. Many people who haven't tried a CBD product before tend to start with gummies as a really easy, relatively low-cost and super tasty option.
What strength CBD gummies should I choose?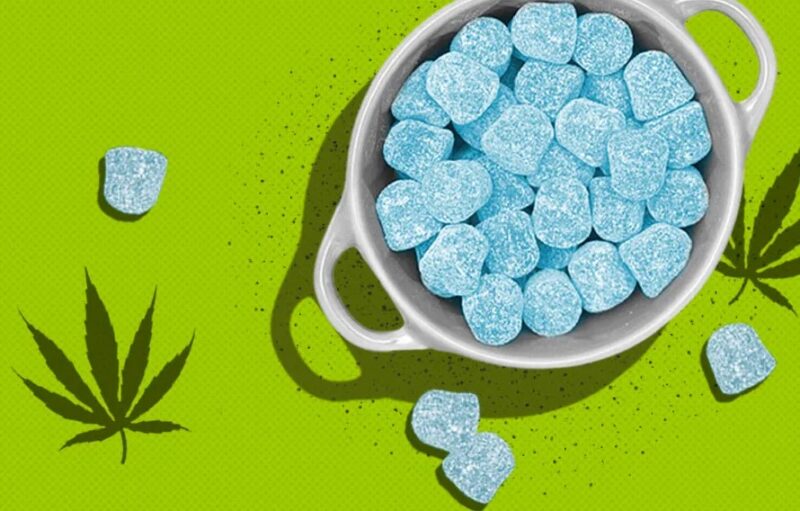 The first thing that you need to consider when choosing your CBD gummies should always be what strength they are. According to the experts at https://orangecounty-cbd.com/ The strength of these sweets will be a key factor in how you take your CBD gummies, and will determine how many sweets you eat in a single dose as well as how often you decide to take them.
Many manufacturers offer a wide variety of CBD concentrations in their sweets, which can have a varied impact depending on your own requirements. Some offer sweets with as little as 20mg of CBD in them, whilst others will go as high as 70mg of CBD in a single gummy sweet and beyond.
A good manufacturer will provide these options for the vast majority of their CBD gummies catalogue, as adjusting the concentration of CBD within a sweet is a relatively easy process. Finding your ideal strength will take a little time, usually involving experimentation with different dosage sizes and timings.
Almost every CBD user goes through this process: trying different sweets and adjusting the number of sweets consumed in a single session. For this purpose, we always recommend you that you start with a low dose and work your way up, which is why Orange County CBD's grab-bags are ideal. With a respectable 25mg per-sweet and with a moderate number of them in every packet, these grab-bags are an affordable way to enter the world of CBD gummies.
Which CBD gummies are right for me?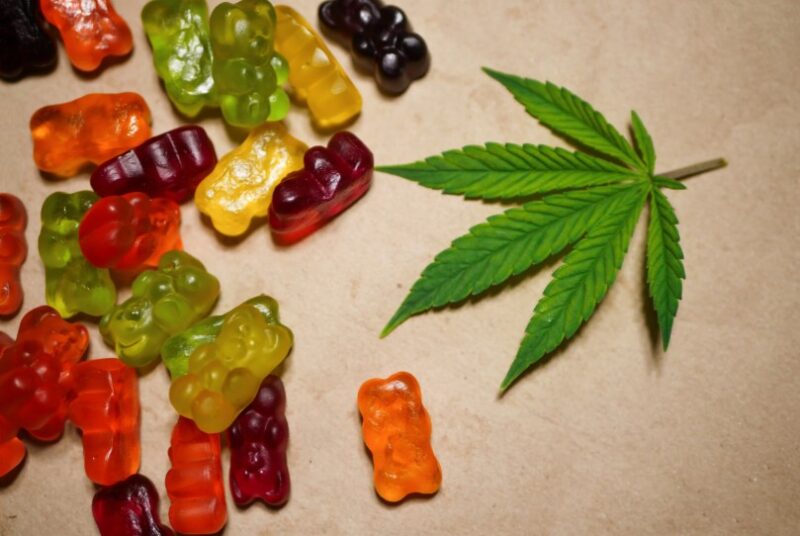 Once you know which concentration of gummy sweet is right for you, the next step is to choose the ideal style for you. The shape and flavour are the two biggest factors to consider here as some of the most successful CBD manufacturers offer a range that would rival even conventional pick and mix styles you'd expect from mainstream sweet companies.
The classic shapes of bears, bottles, worms, rings and many others are all popular options for CBD gummies. Many of these will come in a wide range of flavours, whilst specific sweets such as strawberries and cherries offer an option that is focused on one particular taste.
Whichever style and flavour of CBD gummies is right for you will of course be a matter of personal taste. But, whatever you do decide to go for, we always suggest seeking out a manufacturer with an extensive catalogue and full lab reports on their site in order to ensure the best results.
Making your choice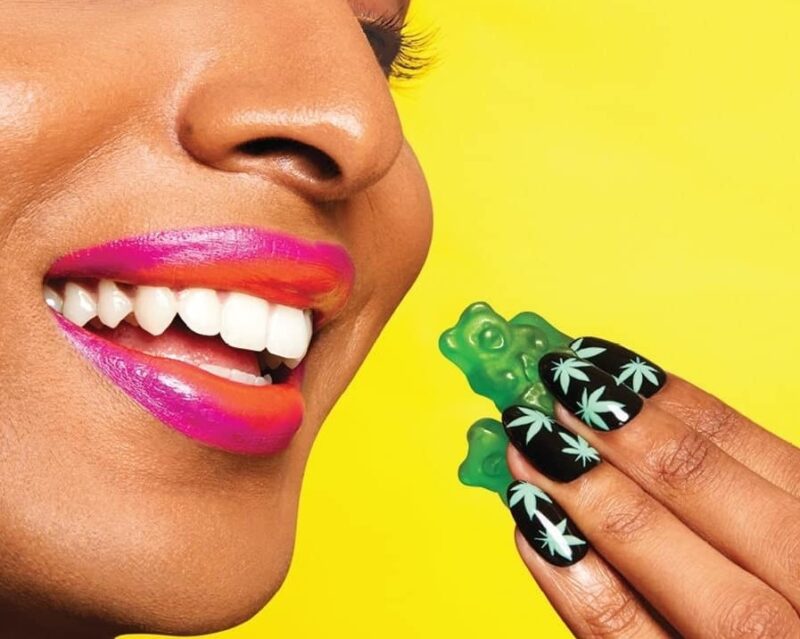 Deciding which CBD gummy is right for you can be an exciting process of discovery, opening you up to the many possibilities that CBD gummies enjoy. Knowing exactly what strength gummy and what shape and flavour you prefer is just the beginning: from a huge selection of shapes and flavours to the many different concentrations, there's a massive selection of CBD gummies out there to discover.
Whatever your particular taste may be, CBD gummies are certain to have something for everyone. With recent developments in sustainable and plant-based ingredients making vegan-friendly and gluten-free gummies easier than ever, letting manufacturers produce a huge range of gummies at even higher qualities than ever before.
No longer having to compromise in taste or texture, today vegan CBD gummies are some of the most prolific and highly rated corners of the CBD market. Orange County CBD's line of gummies are the perfect example of this, having won a slew of industry awards and enjoying a spotless reputation with customers.
Winning 1st place for Best Edible at several events, including the prestigious 2023 Canex Awards, their entirely vegan range of gummies has clearly made no compromises. Offering a huge selection of sweets in a variety of strengths and purchasing options, Orange County CBD is one of the best places to discover your perfect CBD gummies.