The Arizer Extreme Q has seen a lot of traction these last couple of months, so we had to see what is the deal with this device and whether it is worth it. Keep reading to find out our thoughts about it.
These last couple of years or maybe even this last decade we have seen a lot of advancement in e-cigs and vapes. It seems like many people start to understand that it is much healthier, much more convenient, and even cheaper than using regular cigarettes. Just the fact that you can use these devices anywhere such as a restaurant, a public bus, or any other closed public space is a benefit that you cannot ignore.
Once the popularity of vapes started to rise, we have seen thousands of different variations of this kind of device. It seems like finding the right one that will satisfy your needs can be very difficult. To help you make the right decision when buying a vaporizer, we have made this review for the Arizer Extreme Q. It may be just one review out of a thousand devices, but it is still enough to point you in the right direction.
In this review we will focus on all the pros, cons, and features of this vaporizer, so make sure that you read everything from top to bottom.
It has a remote control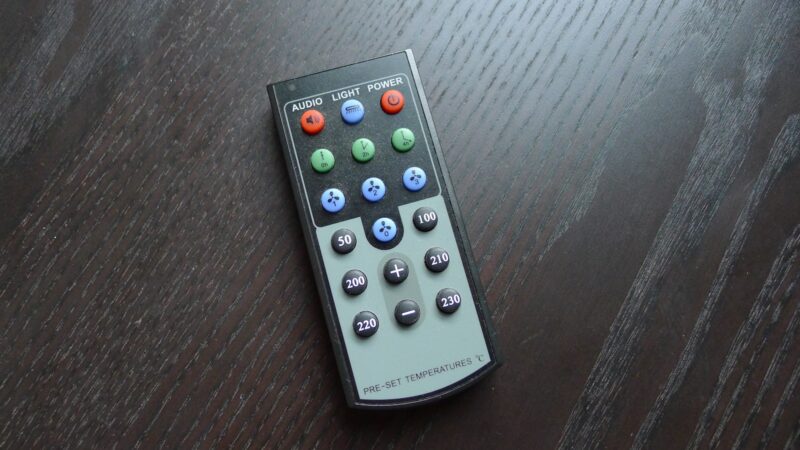 These days, people like to be as mobile and versatile as possible. If you are one of those people, you will be glad to know that one of Extreme Q's features is that it can be remotely operated. This device has a small display at the bottom which shows all of the important information such as power, battery percentage, wattage, and many other things. It is a backlighted display which means you will be able to read what's on it even in the dark or from a distance. Don't worry, it is a low-power display, so it won't be spending a lot of your precious battery power.
But, the best thing about this little display is that it has an infrared reader, allowing for control through a remote. The Extreme Q comes with a small remote control that isn't packed with a lot of features and buttons, but it will still do its job. It allows you to operate the temperature and the speed of the fan. Naturally, you also have the option of turning the vaporizer on or off.
I know, it doesn't really make sense to have a remote control for this kind of device since you have to be very close to using it anyway, it is still much more convenient to use a small remote in your hand instead of having to reach over every time you want to change the settings.
Great quality and design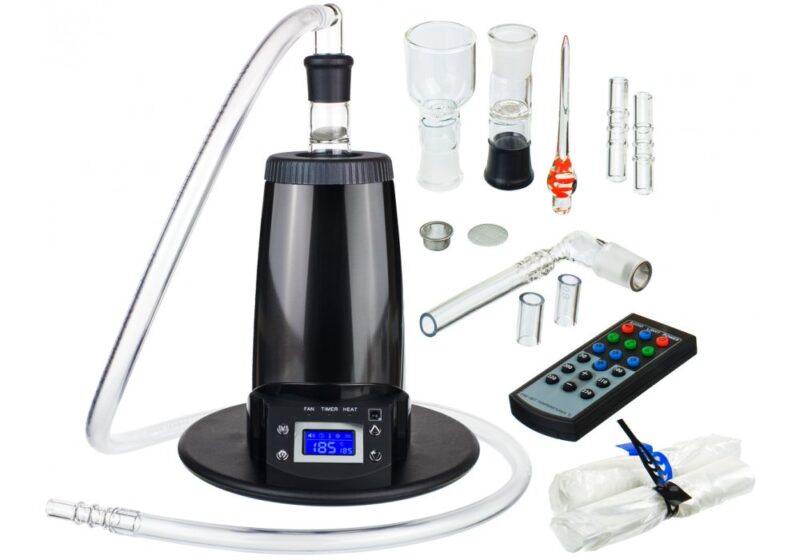 Some people don't really care about the design of their vaporizer, but many others do care. It is something that will always be in your living room or your bedroom, so it makes sense that it should look good and not out of place. Some vaporizers have a minimalist look while others try to achieve something a bit more traditional or antique.
If you're the type of person that is interested in modern and minimalist designs, you will be glad to know that the Extreme Q will satisfy your taste. It looks like something out of a sci-fi movie because it has one of the darkest blacks I've seen and it seems like a premium product.
And what I can tell you is that the design is not lying about the quality of the product. When you feel it with your hands, you will immediately notice the quality of the glass parts and the metal frame at the bottom. It is noticeable that Arizer spent a lot of time to perfect the look and the feel of this product. If you're interested in the look of the Arizer Extreme Q, you could check out some photos of it at hasezmokeshop.
Fragile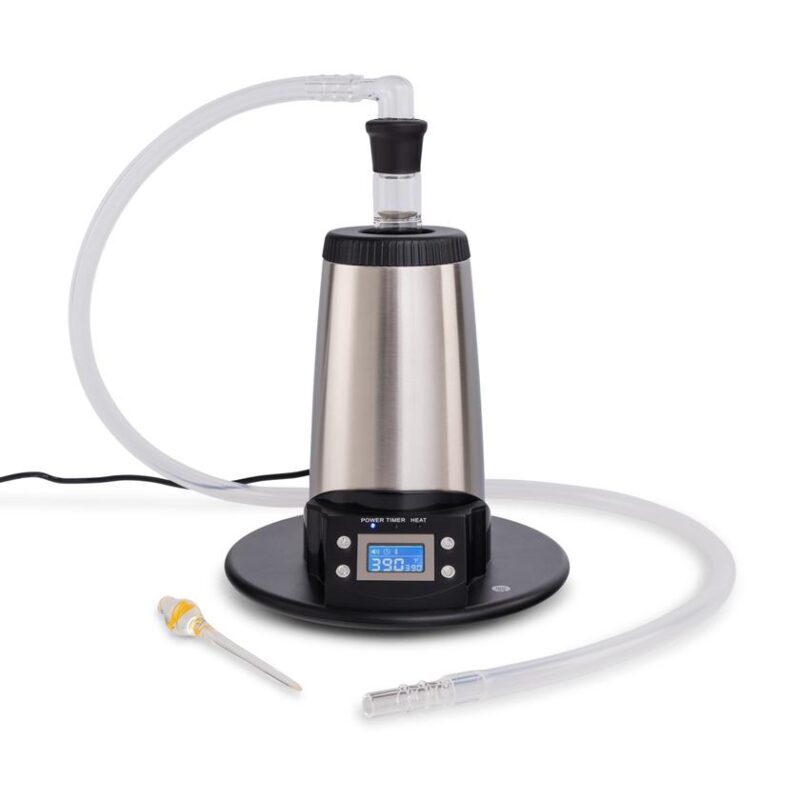 Everyone loves the look and feel of glass, especially if it is made through a high-quality manufacturing process. This type of glass cannot be compared with the feel of any other material and its transparency is one of the main things that make it so aesthetically pleasing. Unfortunately, glass can be very fragile, especially when it is used to create complex shapes and parts such as the ones used in this device. One drop and it will shatter. This means that you will have to replace that part or maybe even the entire device.
It might not be up dealbreaker for everyone, but if you're looking for something more sturdy and reliable, the Extreme Q is not the vaporizer you're looking for.
It needs to be cleaned frequently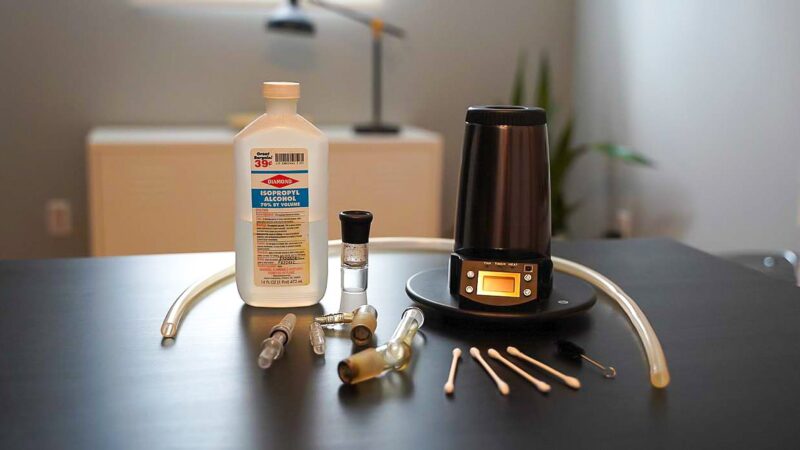 The glass parts of the Extreme Q while being very fragile they do have one more problem. They get dirty very easily from just ten to fifteen minutes of usage. You will have to clean them frequently and thoroughly, increasing the chances of a scratch or breaking them. So, if you're not the type of person that would like to waste a couple of minutes every day to clean up all of the gunk that gathers inside of the device, you should look for something else on the market.
However, if this is something that you do not see as a problem, I would recommend that you consider buying this product.
High temperatures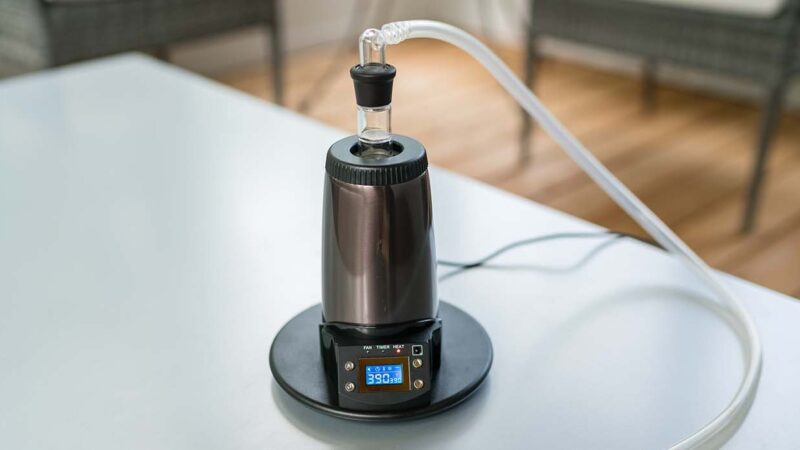 Now, this is a feature that everyone wants for their new vaporizer. I believe that this is one of the best features of this product. The Extreme Q reaches its highest temperature in just under a minute which is amazing considering the price of this product. Even some vaporizers that cost over $300 need to more than a minute or two to reach the perfect temperature.
Assuming that you're the type of person that prefers vaping with lower temperatures, you also have the option of doing that too, don't worry. You also have the option of going to very high temperatures for those that want a stronger hit.
Although, I do have to mention that the glass parts are not isolated very well and can heat up a lot. So, be careful when picking up the device after a long vaping session.
The Extreme Q might not be the best product on the market, but considering its price, I think it is safe to say that it is a great contender when compared with other competitors.