Cannabidiol, or CBD, has become a household name. It's being touted widely as nature's miracle, and for various reasons. Enthusiasts claim that CBD helps to relieve chronic pain, stress, anxiety disorders, schizophrenia, and other health benefits without necessarily getting you high.
If you are curious about all the hype surrounding this new health craze, don't run to the local pharmacy or supermarket's health food aisle just yet. Here are the important aspects you should know about before purchasing CBD products:
What are the Different Forms of CBD?
According to "CBDNerds", regardless of the form you choose, CBD will have the same effects on the mind and body.
CBD is available in several different forms. This allows you to tailor your method of use to your specific needs. The most common forms of CBD are:
Oils and Tinctures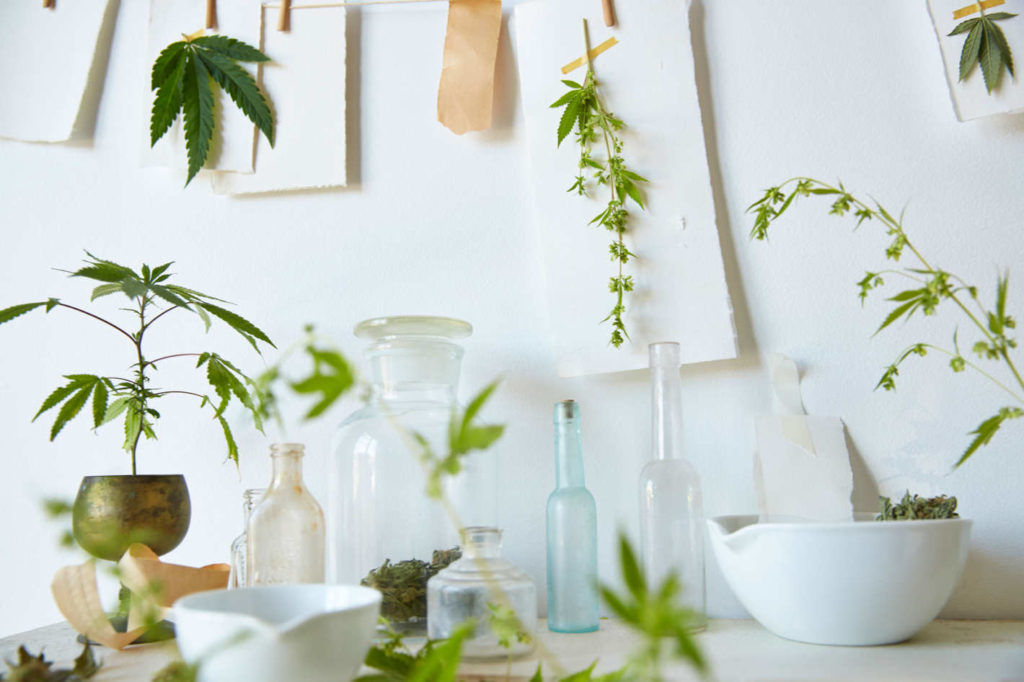 CBD is available in the versatile liquid form. CBD oil, also known as hemp oil, has been habitually used as an oral tincture. Unlike in the past when tinctures are alcohol-based, today there are oil-based tinctures. Coconut or MCT oil is infused with cannabidiol to make oil-based tinctures that can be placed under the tongue with a dropper.
Once administered, there are tiny capillaries and tissues under the tongue that quickly absorb the compound into the bloodstream. The full extent of the compound's effects can take up to an hour to be felt, and it can provide relief for up to 8 hours.
Creams, Lotions, Balms, Sprays, and Salves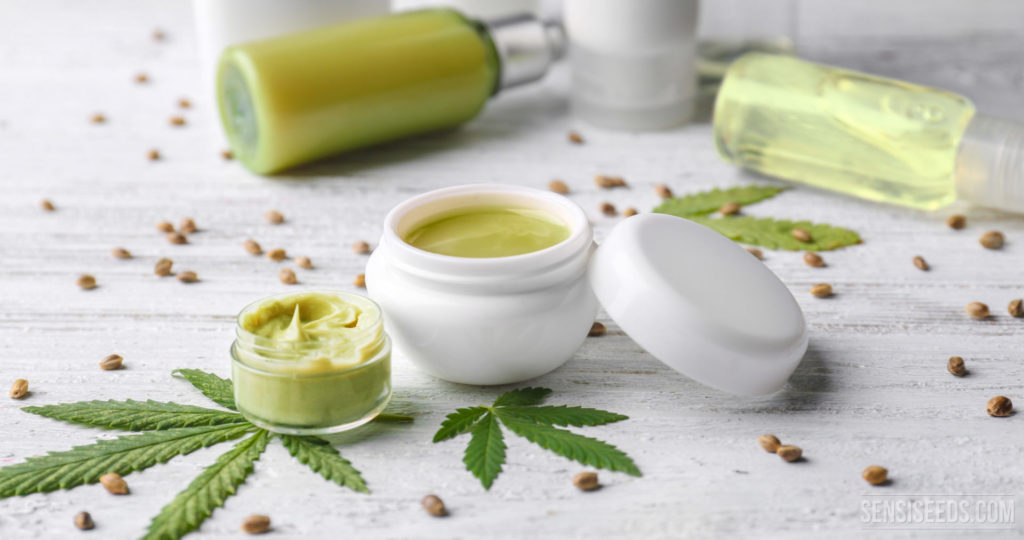 CBD is also available in the form of creams, lotions, sprays, balms, and salves. The CBD-infused topical products may also contain other ingredients like menthol or other essential oils such as eucalyptus, lavender, and peppermint.
CBD topical products can be applied onto the skin to treat and offer local relief to isolated areas of joint or muscle pain.  In addition, you can use CBD-infused creams or lotions to treat certain types of skin conditions, such as psoriasis and eczema.
After rubbing or spraying CBD-infused topical products onto your skin, you can feel relief in as little as 15 minutes. These products are said to offer relief for several hours. You can re-apply the topical treatment as necessary.
Pills and Capsules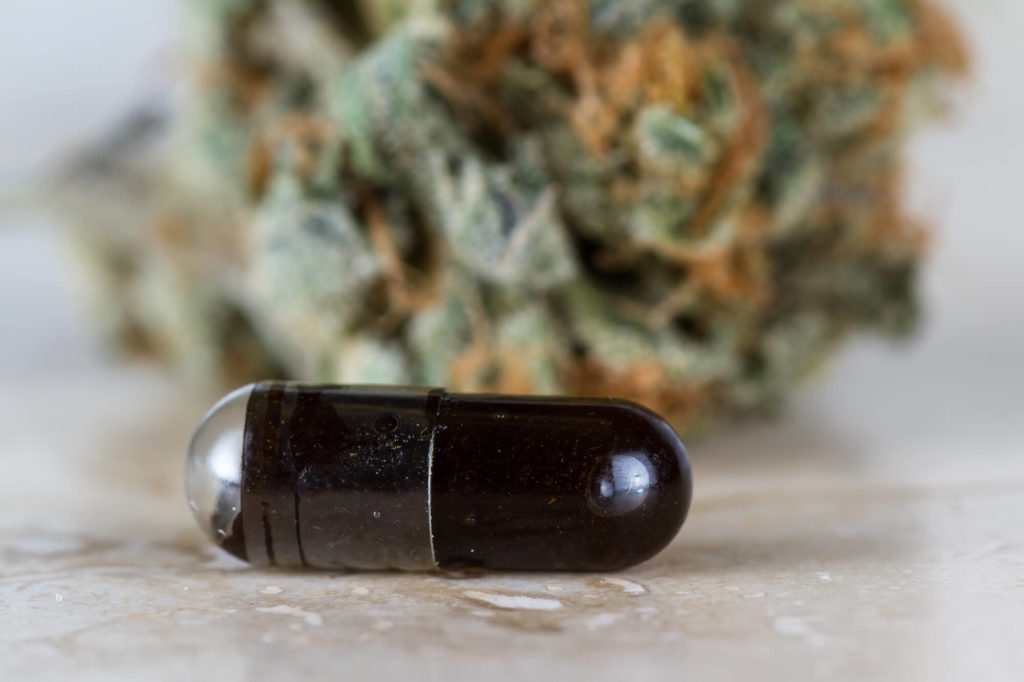 There are also CBD products that are available in the form of pills and capsules that are taken orally for systemic treatment of a number of conditions. CBD pills and capsules contain a specified amount of cannabidiol, thus you don't have to worry about controlling your dose.
Like most pills and capsules, CBD capsules and pills are easy to swallow. Once you take a CBD capsule or pill, the cannabidiol will be processed through your digestive system and get metabolized.
It can take several hours to feel the effects of CBD after ingesting the CBD-infused capsules and pills. CBD caps and pills are said to provide long-acting relief for several hours. CBD in convenient capsule or pill form is ideal for those on the go or who want to take CBD discreetly.
Edibles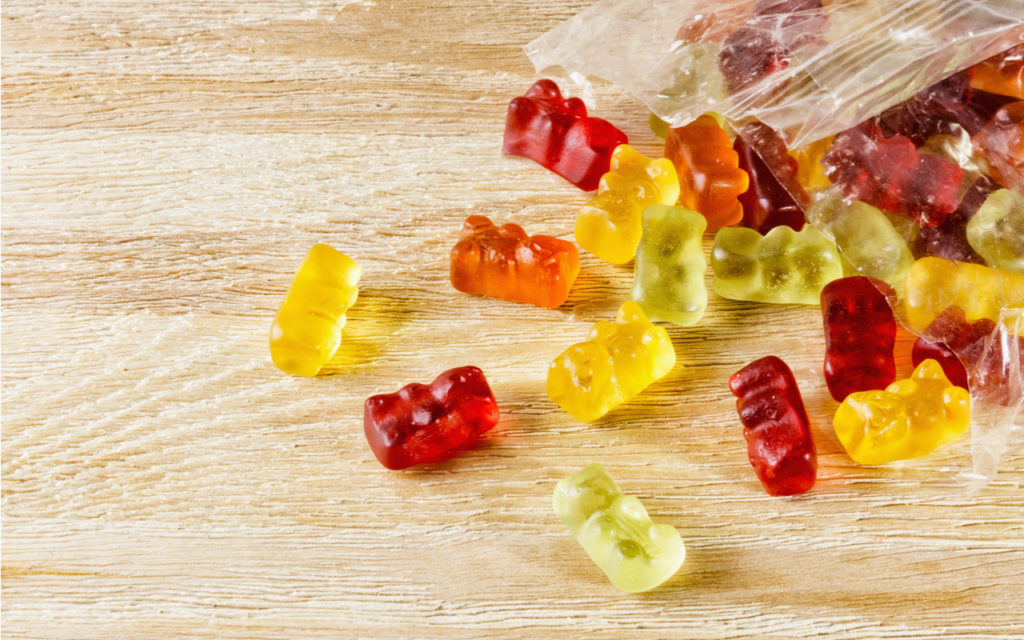 If pills and tinctures aren't your things, you can try a variety of CBD edibles, including CBD-infused gummies, chocolates, and gumdrops. There's also CBD coffee and CBD tea that can help you kick-start your mornings, as well as hemp elixirs that are available in subtle and soothing flavors. There are also some CBD edibles that are available in powders that you can dissolve in smoothies.
CBD gummies usually come in standard doses, usually 5 mg per gummy. You can take a few gummies to find out the number or dosage that works best for you. The good thing about CBD edibles is that they are not only tasty, but they are also affordable, portable and allow for discrete consumption.
Vape Juice

CBD is also available in the form of vape juice that's usually sold in e-style dropper bottles. Vaping CBD juice, also called CBD e-juice, is one of the most popular and convenient ways of consuming CBD. Vape pens and e-cigs are usually used to vape or inhale CBD juice.
The good thing about vaping CBD is that it delivers the calming and medicinal benefits without necessarily getting you high. Its effects are also immediate as the compound is sent directly to the lungs and absorbed into the bloodstream.  
Many people prefer vaping CBD because it creates just vapor and not smoke like traditional cigarettes. This makes it an ideal choice for those who want to enjoy the benefits of CBD discreetly. Another advantage of vaping CBD juice is the convenience and portability of vape pen or e-cig. What's more is that CBD is non-addictive, which makes it an ideal alternative to habit-forming opioid drugs.
Bath Salts
There are also CBD-infused bath salts that you can add to your bath. They are usually infused with aromatic essential oils to foam soaks that can make your bath even more relaxing and enjoyable. If you are looking to soothe your skin and relax your body, then CBD soaks or bath salts will be a perfect option for you.
What Dosage Should You Take?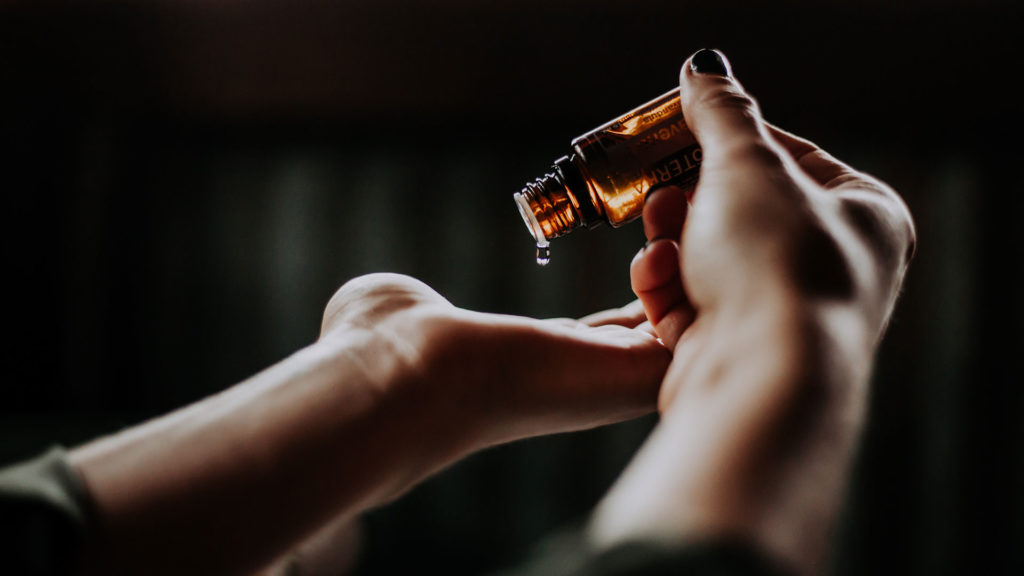 When it comes to CBD, there's no one-size-fits-all dosage. So, whatever form of CBD you choose, you should remember that every user's needs are unique and every individual's body chemistry is a bit different. What this means is that your metabolism and endocannabinoid system is slightly different from other users.
According to thebwellmarket.com, the ideal CBD dosage will vary from one user to another, depending on the body weight, tolerance, and reason(s) for use, among other factors. For you to realize the full potential of your choice of CBD product and the consumption method, you should pay attention to your dosage and the resulting effects.
It's recommended to start with a low dose and increase it gradually as you gauge the effects. You can maintain a particular hemp dosage once you find the best level of relief for your specific condition.
Are you interested in purchasing CBD products? What you want is to purchase authentic CBD products at licensed stores and dispensaries. Be sure to verify that you are buying CBD products that are lab-tested for purity and quality.