Are you wondering what are CBD gummies? These are CBD edibles that make it easy, fun, and yummy to take your daily CBD dose.
The cool with the gummies is they are widely accessible, affordable, and discreet that you can take them even in the office with no one noticing. They come in a variety of colors, shapes, and flavors, so you will definitely find those that are ideal for you.
The gummy bears are made from hemp oil (not marijuana), so they are non-psychoactive. Since they aren't made from marijuana, they don't contain tetrahydrocannabinol (THC), so they won't get you high. While this might be good for some people, it might not be the case for those that want to party with them.
Besides containing hemp plant compounds, CBD-infused gummy bears also contain various beneficial vitamins such as vitamin B12, D3, and D. They also have beneficial compounds such as CBG and CBN.
When you pop the gummy bears in your mouth, the CBD compounds get into the body cells via the digestive system. This process is slower than vaping CBD, so expect to experience the effects a little slower than with a vape.
How are CBD gummies made?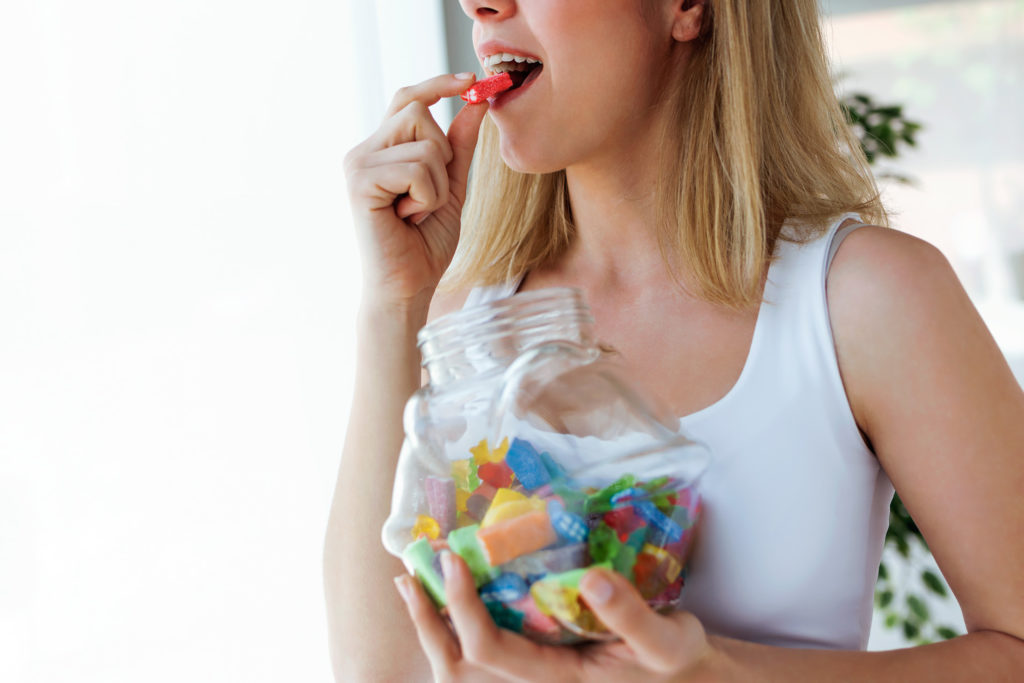 Most of the CBD gummies are made from gelatin mixed with colors, sweeteners, flavors, and citric acid. CBD is then added to the mix. There are mainly two types of CBD gummies which you can find on Liberty Brand hemp : those containing concentrated phytocannabinoid-rich hemp extract and those that are just CBD.
Hemp gummies vs. CBD gummies
You must have come across the hemp vs. CBD gummies debate, and it can leave you more confused than you were. The truth is that most hemp gummies are actually CBD gummies. Most companies will label CBD gummies as hemp to go around market places that don't allow a product to say "CBD" on it.
What are CBD gummies good for?
Many people taking CBD infused gummies take them for medical reasons. This is because the gummies come with plenty of medical benefits that include: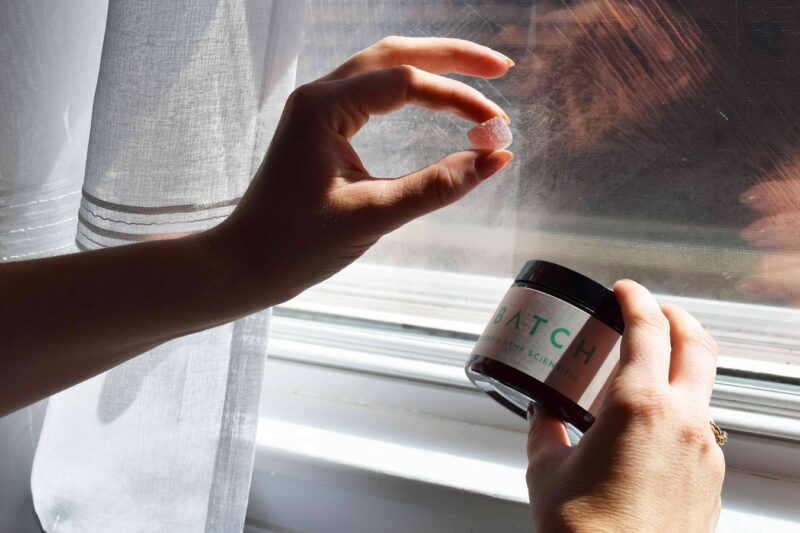 Anxiety management
CBD is known to alter the brain's response to serotonin, which comes in handy at helping you manage your anxiety. Therefore, if you have a public speaking engagement and you can feel your anxiety shooting through the roof, pop a gummy bear and bring the situation under control.
The l-theanine amino acid in the CBD product has also been shown to promote relaxation without causing drowsiness, so if you are agitated, you can take a gummy bear to calm your nerves.
Are you having a problem sleeping due to anxiety? The l-theanine, passiflora, and Scutellaria in CBD gummy bears promote deeper sleep and morning wakefulness.
Pain reduction
If you suffer from chronic pain or fibromyalgia, CBD gummy bears will give you the relief you are looking for. CBD engages with the vanilloid receptors in your brain and eases the swelling and pain in the different parts of the body.
Minimize depression
High quantities of CBD oils come in handy at managing depression. They engage with the Serotonin receptors, keeping them active, and at a balance, so you are always in a pleasant state of mind.
They increase appetite
When you are suffering from or being treated for cancer, it's common to lose your appetite, which can get in the way of your recovery as your body can't get the needed energy. CBD gummies supply you with CBD that fuels your appetite. And with the appetite restored, nausea fades, heightening your speed of recovery.
Even if you don't have cancer, the CBD gummy bears can balance your food cravings.
You protect yourself from neurodegenerative disorders
The most popular neurodegenerative disorder is Alzheimer's disease and it's triggered by free radicals that are easily controlled by cannabidiol. By getting rid of the free radicals, taking CBD gummies serves as a way to protect yourself against Alzheimer's disease and other brain disorders.
What should you look for when buying CBD gummies?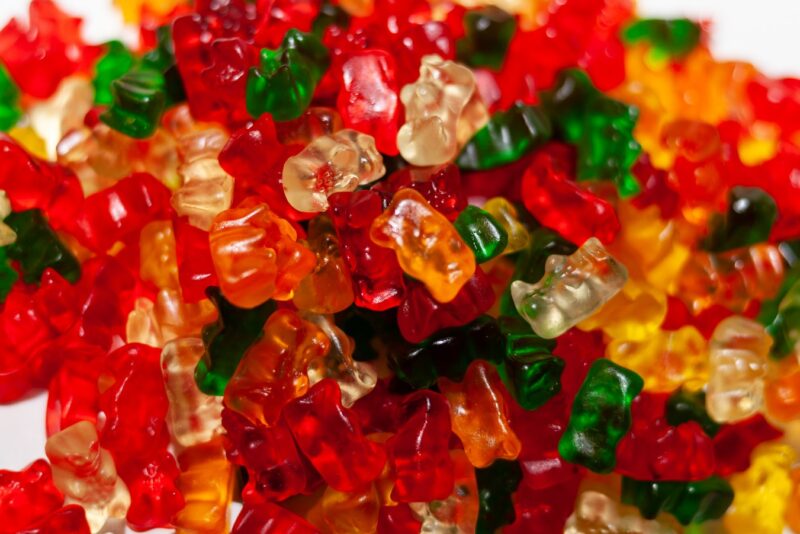 Amount of CBD in each gummy
Most gummies contain 10mg of CBD per gummy, but it's not uncommon to find 7mg gummies, that often go at a slightly lower cost. When buying the gummies, you should clearly see the amount of CBD in the gummy on the label. If you come across a gummy and you can't find the amount of CBD it contains, put the bottle down and move on to the next.
Are you a vegan? Pay close attention to the label and ensure the company has used gelatin or pectin.
Third-party testing and CoAs
On the gummies' label, there should be clear evidence of third-party testing. The testing means a third-party lab has tested the gummies and ensured that each gummy contains what the package says.
Thankfully, most legit companies will denote this on the side of the bottle, and from here, you can tell the total CBD per milligram, testing facility, test date, and test batch number.
For peace of mind that you are buying safe, tested, and reliable gummies, only buy from brands that provide CoAs for their products.
Sourcing
Where does the company get its cannabis/hemp? You need to know this. when making the purchase, buy gummies made from hemp grown in the USA. By doing this, you are sure the hemp is regulated and free of contaminants.
What are the effects of CBD-infused gummies?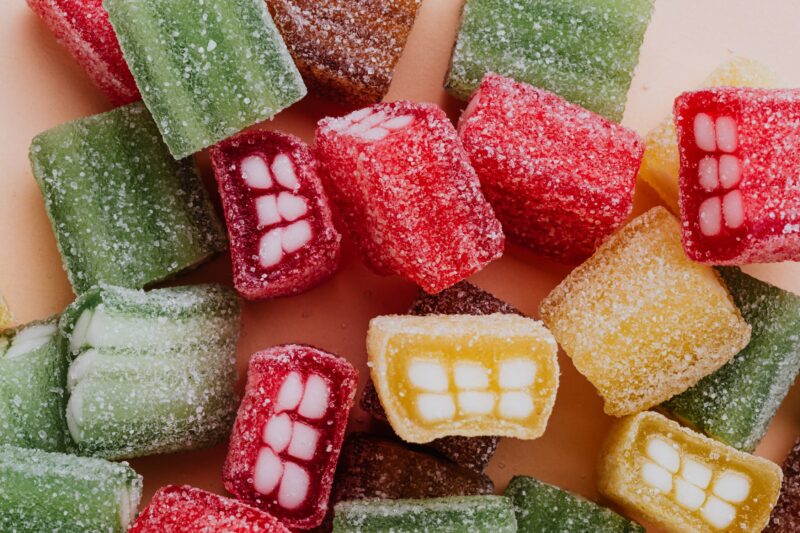 CBD is generally safe, and the human body can effectively tolerate doses of up to 1,500mg, but this doesn't mean you should gobble the gummy bears. To avoid some of the side effects that can arise, first consult your doctor and seek guidance.
The bottom line is…
If you don't like vaping or the unpleasant and bitter taste of medicinal drugs, CBD-infused gummies are heaven sent, and you should try them out. The gummies will relieve pain, fuel your appetite, improve your moods, among many other benefits. But this doesn't just happen—you have to take the right gummies.
And how do you separate the studs from the duds? Check the labels, know where the hemp is obtained, and most importantly, buy your gummies from a reputable store.