Euromonitor International's projections suggest that over the next 10 years, some forms of cannabis will become an integral part of the consumer's routine – whether as a functional ingredient in food, drink, cosmetics, or as a means of improving health and mood or within wellness treatments. And what are all the wellness benefits these tinctures can give you?
In The Vacuum Between Nature And Technology
Meditation, awareness and CBD wellness are becoming more and more popular. The biggest wellness trends in 2023 are truly innovative.
According to numerous internet research, it has been shown that humans will need more and more help from both – modern technology and a return to nature in terms of using various herbal tinctures among which the CBD has taken its place.
People will want to experience unique experiences and improve their physical and mental well-being. We bring you some of the wellness news you can try.
Sound Bath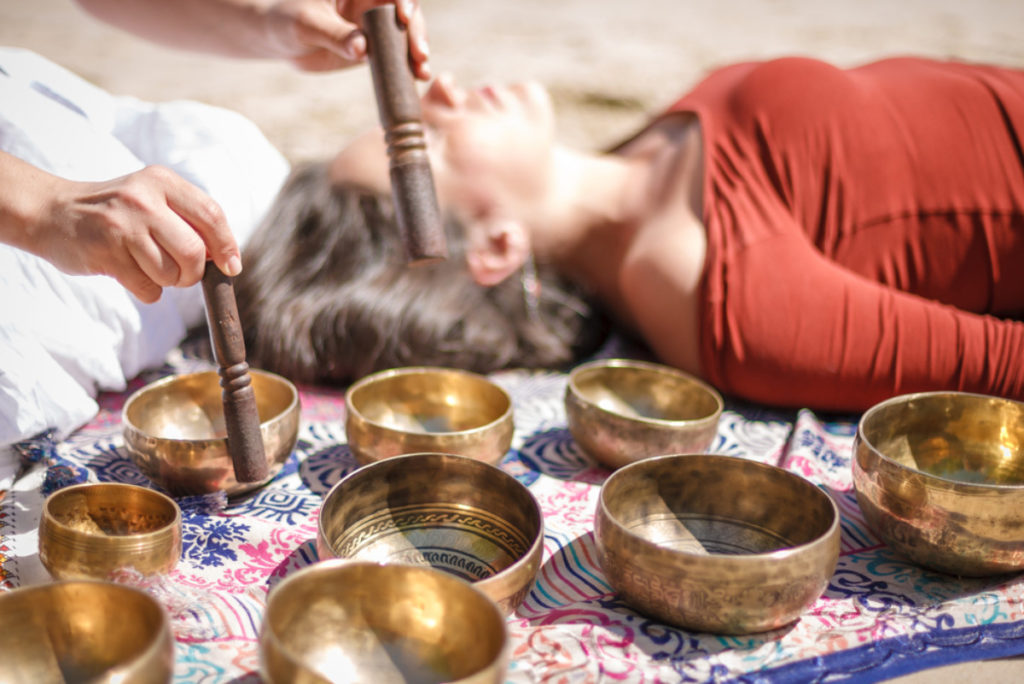 Meditation and awareness are becoming more popular with people who want to deal with anxiety and stress, and this year there will be a tendency to achieve healthy healing by sound bathing.
Sound bathing is a relaxing moment during which crystal bowls or instruments tuned to specific frequencies emit sweet sounds that ease the tension. These frequencies are said to trigger certain areas of the brain that help to relax.
A sound bath is often combined with meditations, yoga exercises, and CBD massages. This bath, according to experts, includes alpha and theta brain waves. Alpha waves are known to increase creativity and suppress depression, while theta brain waves are primarily activated when we sleep and are an important part of learning and memory.
Skin Care by CBD
This non-psychoactive cannabis or hemp juice has a different origin than marijuana and does not contain THC. Therefore, it is used because of its therapeutic properties. It is available in drops and edible form.
According to Vitality CBD, those who suffer from problems like acne use CBD because it soothes the skin, reduces redness and promotes cell renewal. We emphasize that before attempting to use a CBD-based product, always seek the advice of a physician or specialist and avoid "do-it-yourself" products.
CBD Massage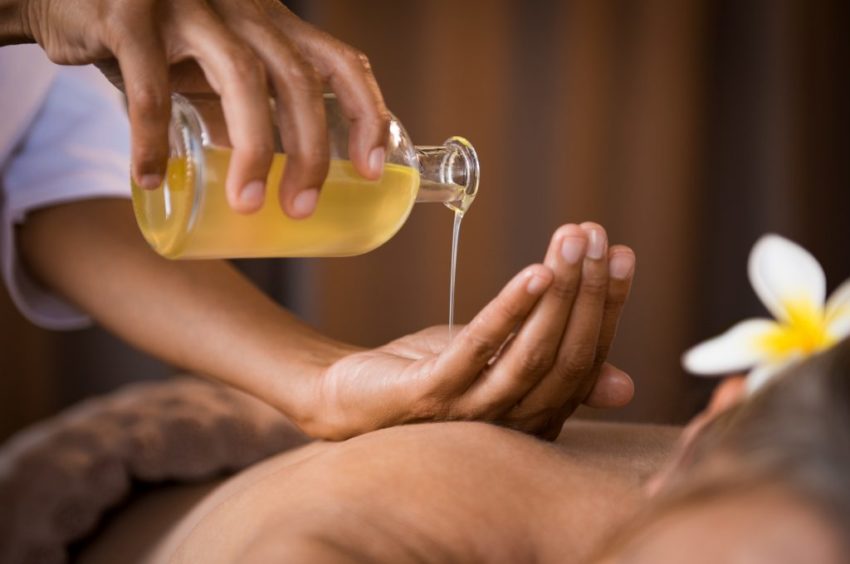 Marijuana as something that has never been used in public, has now become fully mainstream. Its consumption has even become socially accepted in some parts of the world, and as such has become a luxury market for its users. That friendly attitude to cannabis is slowly beginning to conquer generally conservative spaces, like big hotels – ending up at the massage table.
It is important to understand at the outset that CBD oil treatments are not designed to change your state of mind. They use cannabidiol, not the THC – its psychoactive relative, which has been removed from these preparations and tinctures.
As for the advantages of this type of massage, in particular, this oil has many benefits. It has many natural anti-inflammatory features which will help us alleviate our muscles and will reduce joint inflammation.
The Effects Of CBD Massage
Healthily, incorporating this specific substance into our routine through massage –  has proven to be great with solving many health issues.
The properties of this oil will help you remain healthy and massage with such oils will certainly help you relax more. Lately, there has been a boom in such products and treatments in the wellness area. In most cases – CBD mixed with various oils used for massages.
The effects of such a wellness treatment is reflected in the targeted relaxation of muscles inflamed or in areas with chronic pain. Calming the mind and invoking a sense of peace can truly nourish our soul.
Many, in the wake of the pace of today's life, yearn for relaxation and clarity. By using such a massage in synergy with yoga and meditation exercises, we have the ability to calm the mind and body and stimulate focus on the present moment.
It's Becoming A New Way Of Relaxation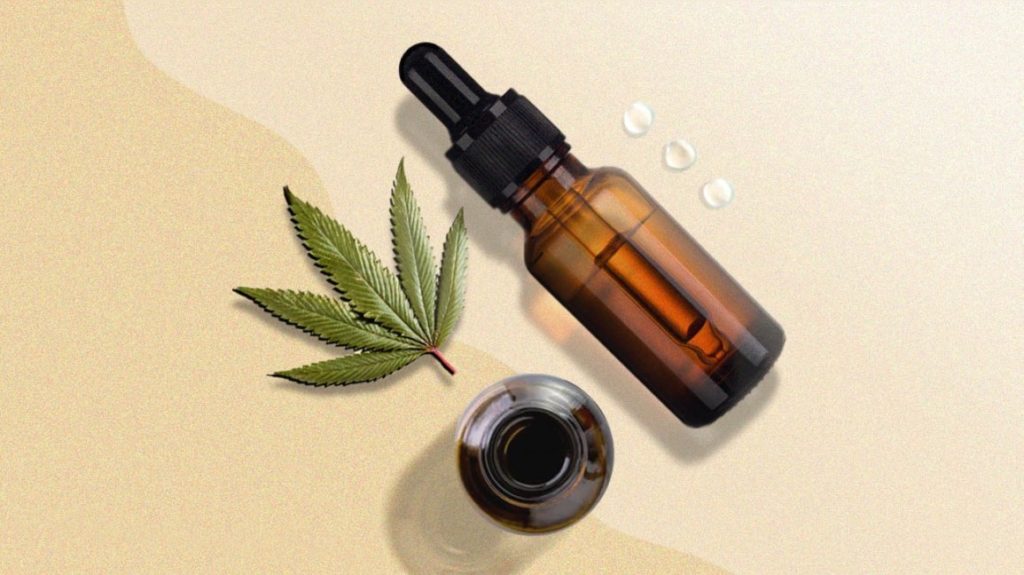 A famous Ritz Hotel chain has offered a new service of Healing massage with etheric oils containing CBD. They are one of the first hotel chains that started following this trend.
Many people are still unsure about the effects of such a wellness massage, claiming that there still isn't much scientific proves to confirm the efficacy of CBD on muscle relaxing or pain reduction – especially since such treatment is applied only superficially.
Although numerous studies suggest that this substance has anti-inflammatory effects that can be used to treat chronic pain, tests will only show and define the full potential of CBD. The fact is that such wellness treatments are slowly but surely coming to all the spa centers all over the world. You may be able to judge for yourself its effectiveness if you try it yourself?
Breathing Exercise Applications
Among the new wellness trends, there will be more and more demanding breathing training applications. Recent research has shown that practicing only 25 minutes of breathing techniques can calm the mind, improve cognitive function and increase energy levels, which is why it is so important in activities such as yoga.
We can make this exercise easier in the form of an app, either on the way to work or just before bed.
Virtual Wellness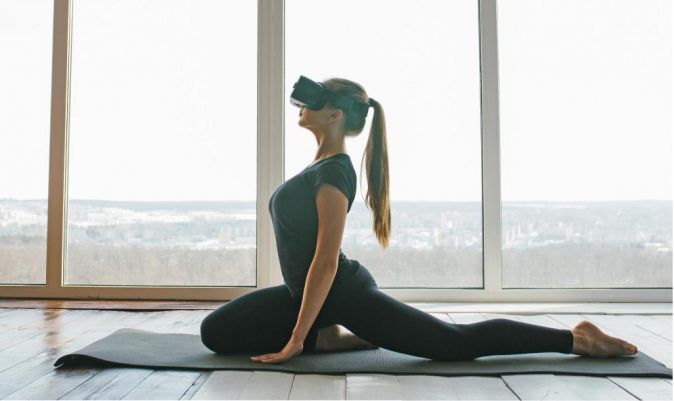 The lack of time will no longer be a good excuse for not taking care of yourself in 2023. Virtual wellness will become more and more popular, allowing people to enhance their well-being even remotely, through moments of relaxation wherever they are.
Virtual wellness opens the door to the possibility of ongoing well-being, even at home. For this purpose, you can use futuristic interactive wellness mirrors that can show you yoga or Pilates exercises in the bedroom.
Other options include interactive wellness magazines or meditation applications that will increasingly become an integral part of our lives.
The Importance Of Rest For The Benefit Of The Whole Organism
The concept of rest will become increasingly focused on recovering and regaining lost time, turning into conscious withdrawal, focused on physical and mental well-being. This year's favorite destinations will be remote, quiet places where you can practice yoga or meditation.