Athletes push themselves to the limit, training their bodies to perform the best they can in their sport. They are often stretching beyond their physical limitations to build the strength and skills to outperform their competition. 
In the process, many athletes sustain injuries and deal with daily aches, pains, and inflammation. To help manage these symptoms, health professionals and athletic coaches alike turn to CBD for athletes as a natural solution for pain management, increased recovery, and overall wellness. 
How Does CBD Benefit Athletic Wellness? 
CBD, a cannabinoid found in the cannabis plant, possesses a plethora of natural healing properties. As a result, it is now a favorite among people suffering from chronic pain, inflammation, sleep disorders, and even eating disorders, among other mental health conditions.  According to Tribe CBD, CBD can help increase recovery time in athletes, while decreasing discomfort, promoting a healthy appetite, improving rest, and much more.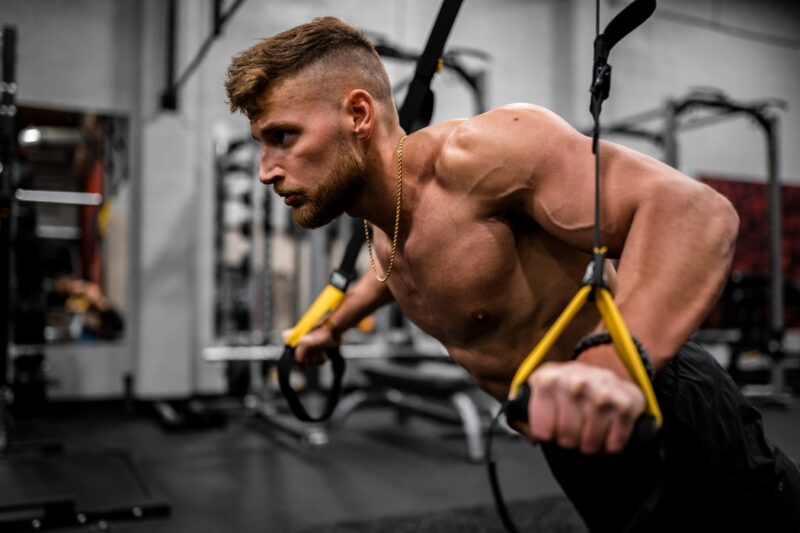 CBD for Inflammation
CBD has natural anti-inflammatory properties that help reduce inflammation and block neuropathic pain, which may result from long-term inflammation/peripheral nerve damage. Long periods of inflammation can cause minor injuries to the body's nerves. Once damaged, the nerves may randomly send pain signals to the brain, resulting in chronic, often untreatable pain. 
Athletes – who work their bodies for hours at a time each day to stay in game-winning shape – often deal with extended periods of inflammation and resulting nerve damage. CBD can help reduce inflammation from the very beginning, reducing the body's chances of incurring nerve damage and treating chronic pain. 
CBD for Pain Management
In the past, medical practitioners have overprescribed addictive narcotics to athletes trying to manage their chronic pain. Unfortunately, however, the prescription often came with a host of adverse side effects like nausea, reduced appetite, dizziness, abdominal pain, and more. As a result, physicians began redirecting their patients' recovery strategy to CBD.
For decades, athletes and others experiencing chronic pain have been overprescribed narcotics to remedy their injuries. The drugs are often highly addictive and come with a host of adverse side effects like nausea, reduced appetite, dizziness, abdominal pain, and more. On the other hand, athletes can safely use CBD for pain management and relief without the risk of addiction or severe side effects. CBD for athletes can be a lifesaver after a hard day of training. It can even help increase recovery time for a better, next-day performance.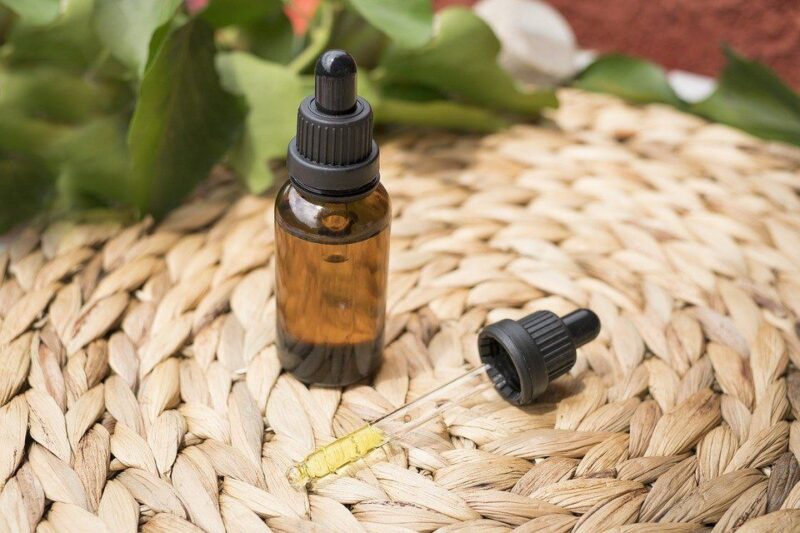 CBD for Anxiety
CBD doesn't have the psychoactive effects of THC, nor will it give you that signature THC 'high,' but that doesn't mean CBD can't affect the mind. CBD can be used to reduce the symptoms of anxiety and may even help adjust serotonin levels. Athletes who suffer from anxiety may find that they can manage their symptoms with CBD, which may also promote wellness in other areas like reducing inflammation, increasing appetite, and improving recovery. 
CBD for Overall Wellness
CBD presents a host of benefits for athletes looking for a more natural way to manage pain, anxiety, or other physical/mental stressors that could impact performance. While CBD can undoubtedly treat acute issues, it can also provide lasting benefits when used regularly. CBD has been shown to promote joint wellness, reduce headaches and migraines, improve skin health, and even increase the body's ability to heal. 
Do College & Professional Sports Allow Athletes to Use CBD? 
Unlike THC, CBD is legal at the federal level and has gained significant popularity as a natural supplement and a recreational substance. As a result, most professional leagues (including the NBA, NFL, NHL, and MLB) do not restrict CBD use. Their athletes are permitted to use it as long as they are still following guidelines regarding THC. In most cases, CBD products must contain less than 0.3% THC. 
As for student-athletes, the NCAA currently tests for 'marijuana' and THC but doesn't list CBD specifically on their list of banned substances. As long as your CBD products contain less than that 0.3% THC, you won't raise any red flags or lose a place on the team.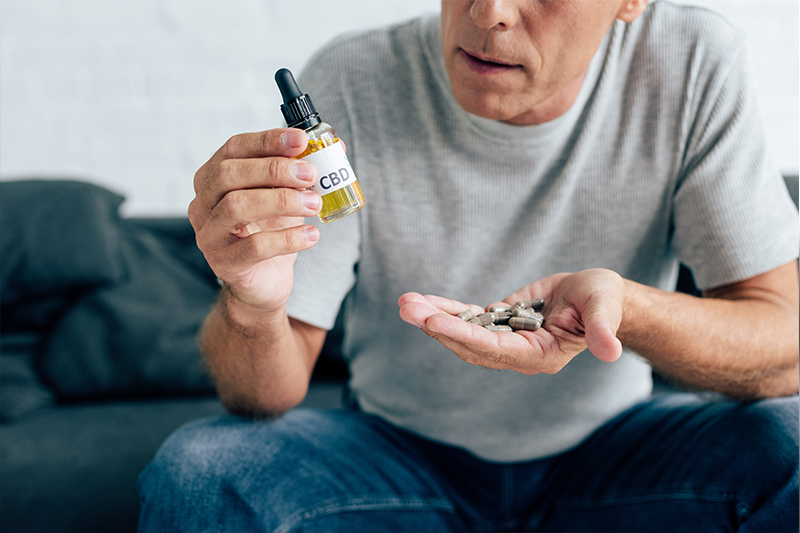 Will CBD Show Up On a Drug Test?
As long as the CBD you are consuming contains less than 0.3% THC, you should be able to pass a drug test that is screening for cannabis. Most drug tests are looking specifically for THC, not CBD. So, you should face no testing issues as long as you are purchasing from a reliable source. 
Best Types of CBD Products for Athletes
Athletes can use CBD in various ways, but some are more effective than others if you are looking for specific results. These are some of the best types of CBD products for athletes: 
Tincture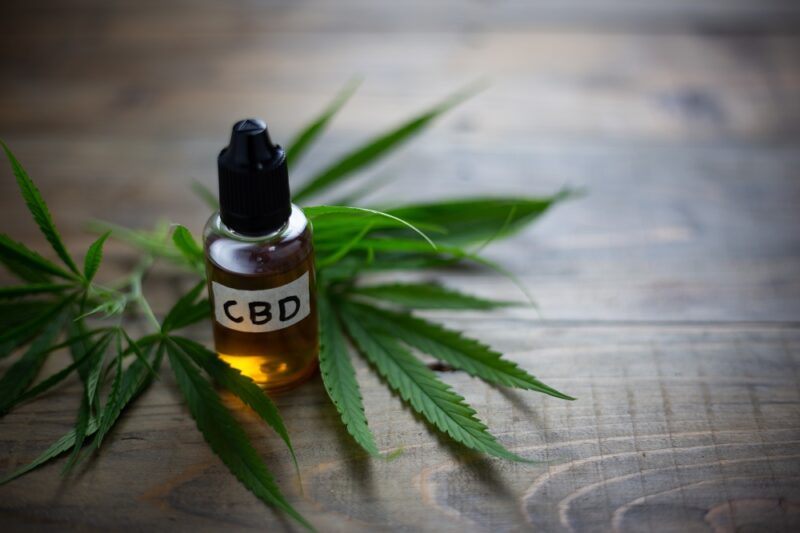 Fast and easy, CBD tincture is an excellent option for someone who wants to get their CBD in quickly and without much hassle. Using a simple dropper, athletes can apply the CBD oil under their tongue for fast absorption into the bloodstream. You can also add CBD tincture to a bottle of water, an energy drink, or other foods and beverages throughout the day.
Cream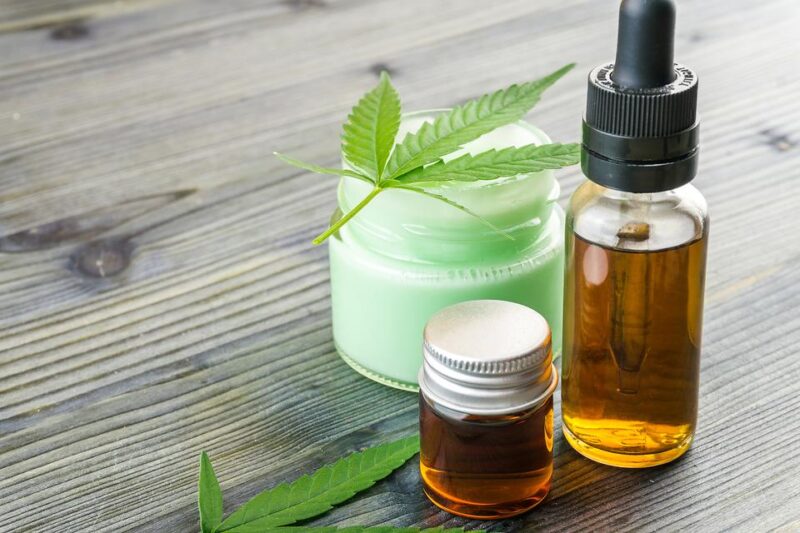 If you need to address overworked joints and sore muscles, a CBD cream is the way to go. Applied topically to the affected area and rubbed/massaged in, CBD cream can help reduce inflammation, ease soreness, and increase your rate of recovery. The added boost of hydration doesn't hurt either!
Vapes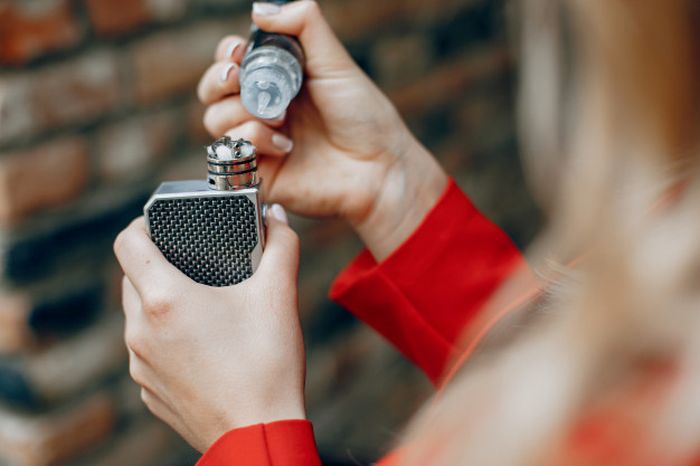 A CBD vape is a simple and fun way to ease pre-game anxiety or wind down after a long workout. Disposable CBD vapes are easy to carry on the go, are odor-free for discrete use, and can help you remember to breathe. 
Patches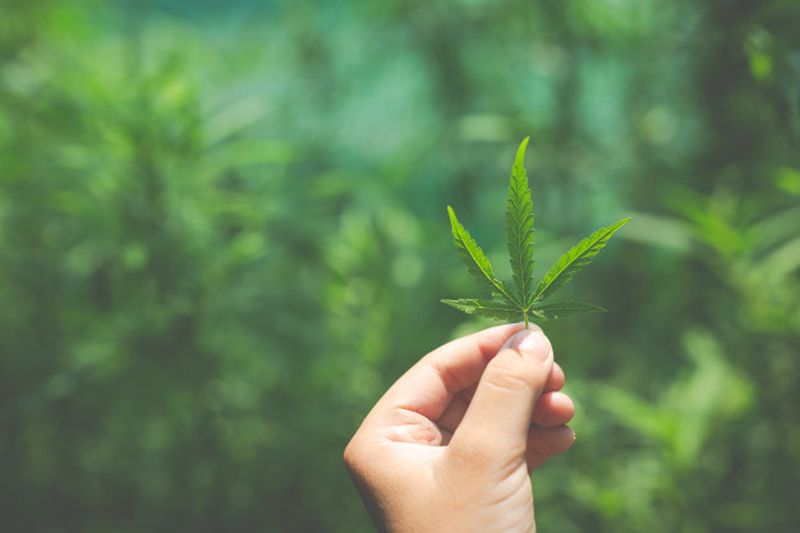 If you like the feeling of a medicated patch to help soothe sore muscles, you'll love the feel of a CBD patch. Use the CBD patch the same way you would use a hot-cold patch. Apply it directly to sore/stiff muscles and joints, then enjoy long-lasting relief and increased recovery.