On October 17, 2018, Cannabis officially became federally legal in Canada both for recreational and non-prescription therapeutic use. This happened as the result of a bill that had been introduced to Parliament on April 13, 2017, but wasn't finally passed until more than a year later on June 19, 2018.
This bill, Bill C-45, has come to be known as the Cannabis Act. Public sentiment as measured by polls show that a clear majority – though not an overwhelming majority – of Canadians supported recreational cannabis legalization. While different polls had produced different results, the most common measurement reported was that about 70% of Canadians supported the legalization of cannabis for recreational use. It was time to legalize, regulate, profit from, and tax cannabis in Canada.
With the passing of Bill C-45, many Canadians rejoiced openly, as cannabis had long been believed by many in Canada to be a substance that should never have been illegal in the first place. Indeed, much like the prohibition of hemp in the United States,  the prohibition of cannabis in Canada had grown from dubious roots, originating in anti-opium legislation from the early 20th century.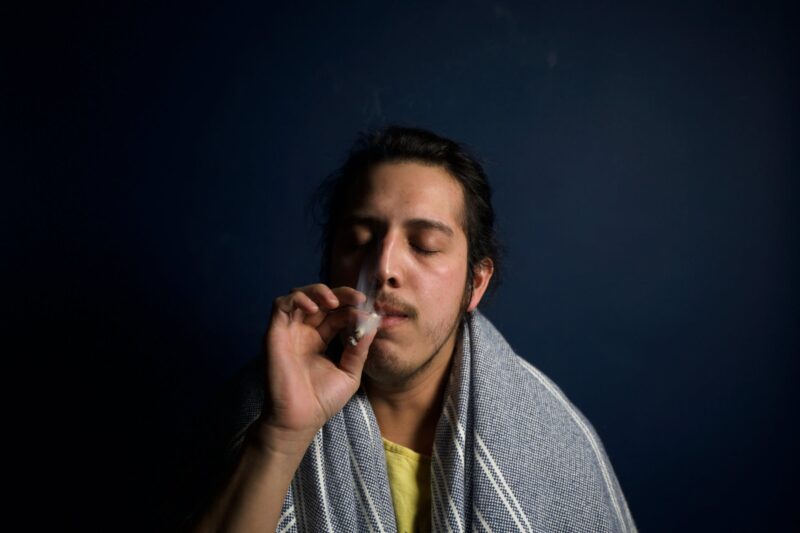 This anti-opium legislation has come to be recognized by many as driven in large part by anti-Chinese racism – even though opium is indeed a harmful and addictive substance. The anti-opium legislation was later amended to include other substances, which ultimately included cannabis. And thus recreational cannabis remained prohibited in Canada for nearly a century – although fortunately, prescription cannabis was legalized and protected almost two decades before recreational cannabis, in 2001.
While the passing of Bill C-45 was what established the legal legitimacy of cannabis in Canada, it would never have happened without the efforts of the many Canadian cannabis activists, pioneers, and leaders who helped change Canadian attitudes toward cannabis, who challenged the Canadian legal system to solidify cannabis's position as a recognized medicine, and who pushed the government to legalize and decriminalize cannabis and CBD.
While it is impossible to list everyone who contributed to cannabis legalization in Canada, this article seeks to identify some of the most significant contributors to cannabis and CBD legalization in Canada. It is because of them and people like them that Canadians can safely buy cannabis and CBD nearly anywhere, including from CannabisCare.cc, confident that they have a right to possess and use it
Marc Emery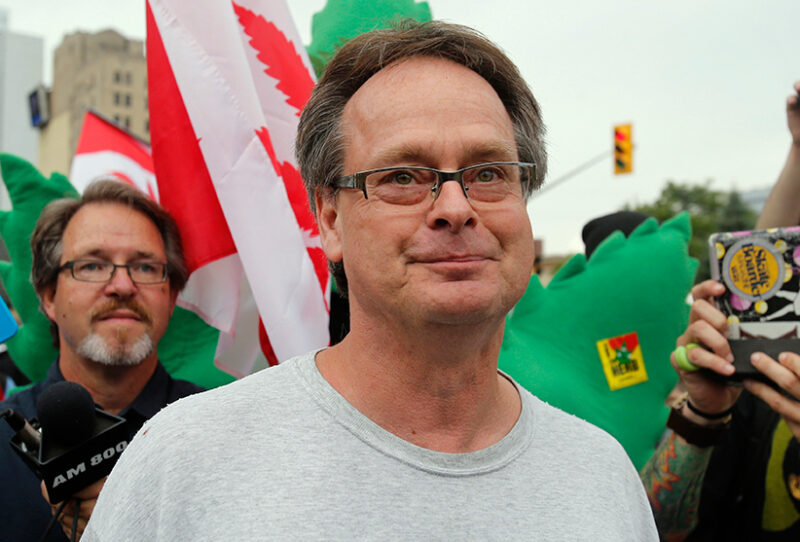 Perhaps the most widely known figure in the fight for cannabis legalization in Canada is Marc Emery. The controversial Canadian "Prince of Pot," Marc Emery challenged both the Canadian and US legal systems. He was incarcerated by both countries. As a Canadian cannabis activist who also sold seeds and paraphernalia, Marc Emery was frequently in the news, and often the subject of debate.
Marc Emery founded Hemp BC in 1994, which was a store that sold cannabis paraphernalia such as bongs and pipes. At that time such paraphernalia was illegal in Canada, and much more difficult to find. In late 1994 however, he began to sell cannabis seeds. In early 1995, he launched a magazine called Cannabis Canada Magazine. It was later renamed Cannabis Culture three years later. His store quickly became famous – infamous to some – and was the subject of much controversy as well as international media attention. The store was rated multiple times throughout 1996 to 1998, and its business license was ultimately revoked in 1998.
In 1994, Marc Emery backed a court challenge that ultimately resulted in cannabis books – including high Times Magazine and cannabis grow books – becoming reaffirmed as legal in Canada. In 2000, he was one of the founding members of the Marijuana Party of Canada, a political party whose platform was almost entirely focused on cannabis legalization.
Marc Emery officially paid taxes as for 7 years a "marijuana seed vendor" and was famously extradited in May of 2010, where he served just over 4 years for distributing seeds. On December 15, 2016, Marc Emery and his spouse Jody open six Cannabis Culture cannabis dispensary storefronts, which were illegal at the time..
Although he is now the subject of controversy due to sexual harassment allegations, Marc Emery's place on the forefront is still undeniable.
Jodie Emery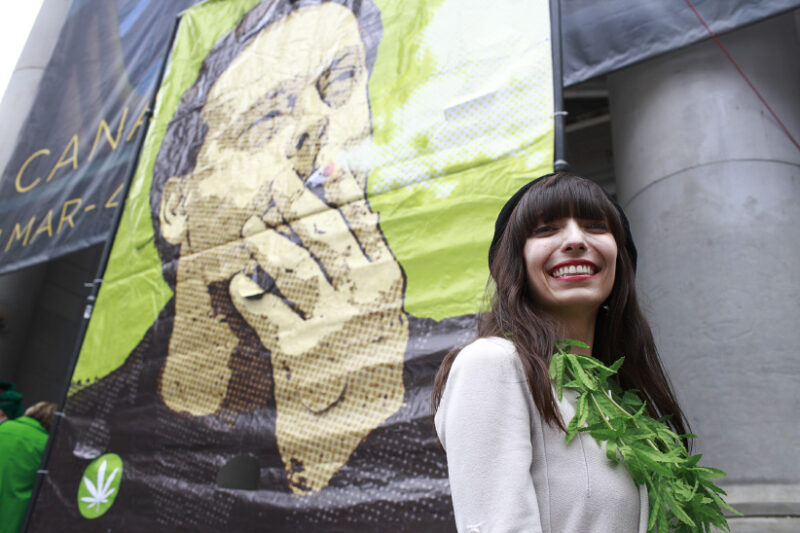 Jodie Emery, although most closely associated with the famed Prince of Pot (to whom she was once married), has herself been a force in Canadian cannabis activism. The former editor of Marc Emery's Cannabis Culture magazine, Jodie Emery has participated in the fight for cannabis legalization in Canada as well as in Washington and California.
John Conroy & Kirk Tousaw
John Conroy is perhaps Canada's most famous cannabis lawyer, with Kirk Tousaw a close 2nd.
The two collaborated on the landmark case of Allard et al v. Her Majesty the Queen in Right of Canada, in which the MMPR (Marihuana for Medical Purposes Regulations) were declared invalid due to their violation of section 7 of the Charter. This legitimized the possession and cultivation of cannabis for legal reasons, and ultimately paved the way for the Cannabis Act.
Tommy Chong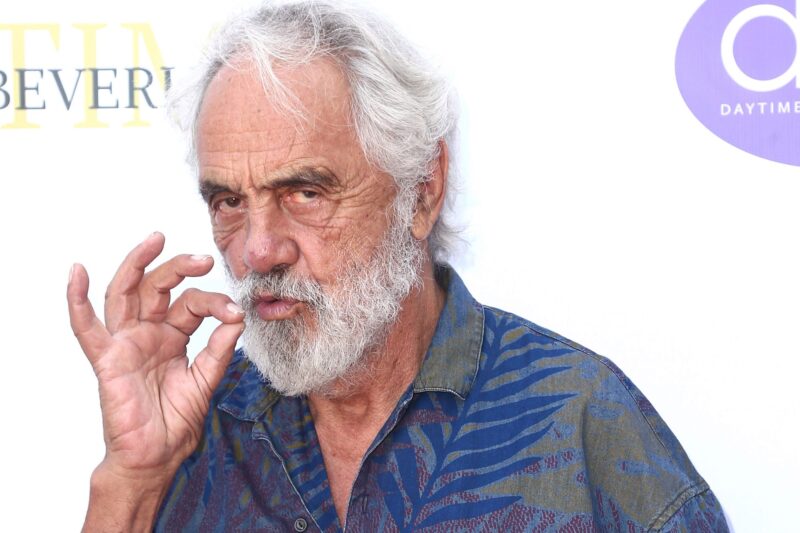 Most people associate him with California, but Tommy Chong was born in Edmonton Alberta. As one half of the cannabis comedic duo Cheech and Chong, who themselves met in Vancouver BC, Tommy Chong has long been a mainstay in recreational weed culture.
After some early success, Tommy Chong rocketed to fame with the release of Up in Smoke in 1978. Since then, he has appeared in countless stoner culture productions, challenged Canadian and US law personally, and openly supported legalization and decriminalization the entire time.
Ted Smith
A Victoria-based cannabis activist and educator, Ted Smith founded Hempology, Canada's longest-running weekly meetup of cannabis activists, leading weekly toke-ins at Camosun College, the University of Victoria, and at the Victoria Courthouse.
He also founded the Victoria Compassion Club (now the Victoria Cannabis Buyers Club), which has withstood numerous raids and shut-downs, and remains one of Canada's longest-tenured therapeutic cannabis retail sources. In addition, he founded Cannabis Digest magazine.
Many More
These are but a few names in Canada's storied history of cannabis activism and its progressive cannabis laws. Without them, and many other people like them, Canadians would not enjoy the extremely high level of access that they have today.