Cannabis consumers have surely come a long way from having to create their smoking apparatuses and accessories. From carving apples into bongs to using several household items for various reasons, stoners become engineers when there is a need to smoke!
Thankfully, with the expansion of cannabis legalization, there are several new cannabis and weed-smoking accessories for users to enjoy without going to extreme lengths or "borrowing" items from home. World of bongs is one of the biggest online smoke shops available and carries a massive inventory of cannabis smoking accessories. World of Bongs products are of the highest quality and highly rated by customers worldwide. Don't worry, there are plenty of great options that won't hurt your pockets. Check out the top 10 weed accessories for blazing on a budget below!
10. Power Hitter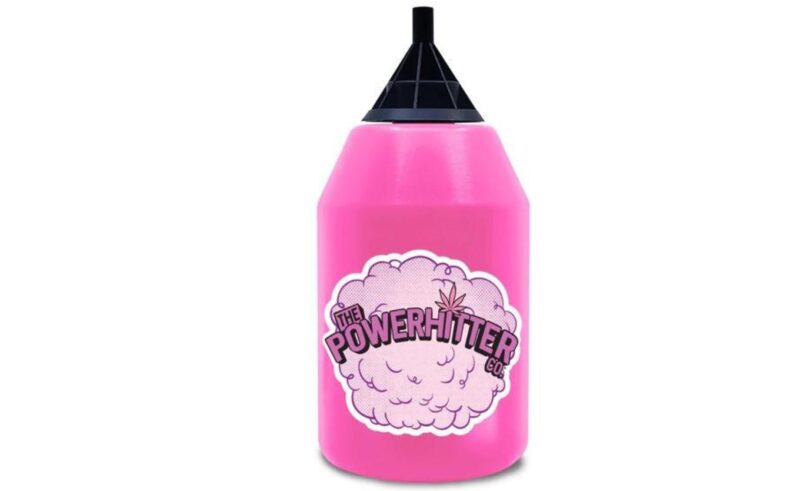 Unfortunately, the pandemic made sharing joints tough for smokers everywhere. Luckily, products like the Power Hitter have emerged that allow consumers to continue sharing their sessions with friends while also getting the most out of their joints and blunts. Load her up with your preferred joint or blunt and squeeze! The Power Hitter provides a powerful stream of smoke that can be enjoyed without making contact. Puff pass, the sesh is back!
9. Smoke Buddy Filter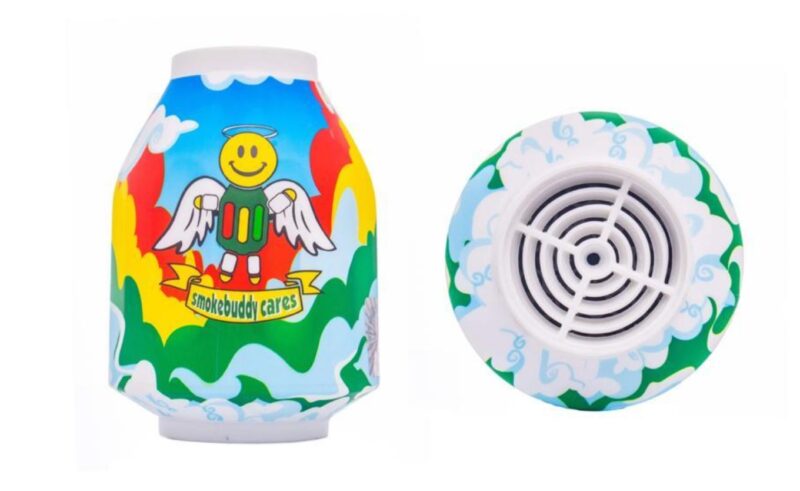 Gone are the days of dryer sheets and paper towel rolls. The smoke buddy filter makes smoking discreetly easier than ever before. Simple to use as opening the package and blowing your smoke through the mouthpiece. The Smoke Buddy filters the smoke for an odorless exhale. This handy little device is good for over 300 uses! This awesome little device is even environmentally friendly! A must-have!
8. Gold Metal Grinder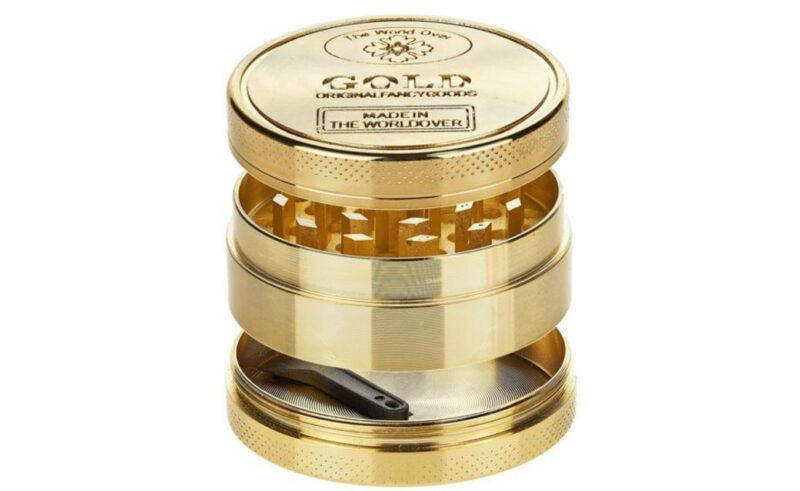 Grind in style with this Gold Metal Grinder. This four-piece grinder has precision metal parts with optimized threading allowing for a smooth grind that won't stick. It comes with a kief catcher and a scraper to help collect the potent kief. Available in three sizes (S-40 mm, M-50 mm, L-60 mm). Easy to use, easy to clean, and easy to start enjoying cannabis.
7. Sherlock Pipe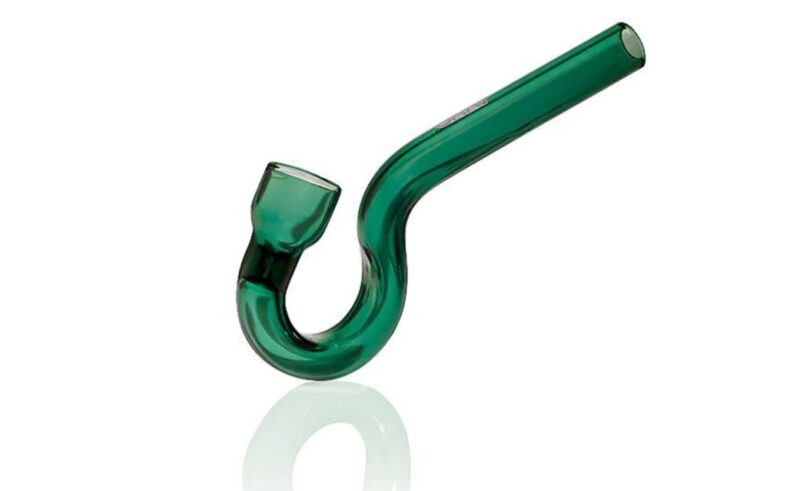 This cool Sherlock Pipe redefines how we look at one-hitters! Its hooked design lengthens the tube the smoke travels through, allowing some solid rips out of this compact pipe. This one-hitter is easy to use. Just pack it with your favorite ground herb, light, and enjoy. It comes in three fun colors! At just 4 inches, its a stellar option that can be enjoyed anywhere.
6. Call of Duty Glass Rolling Tray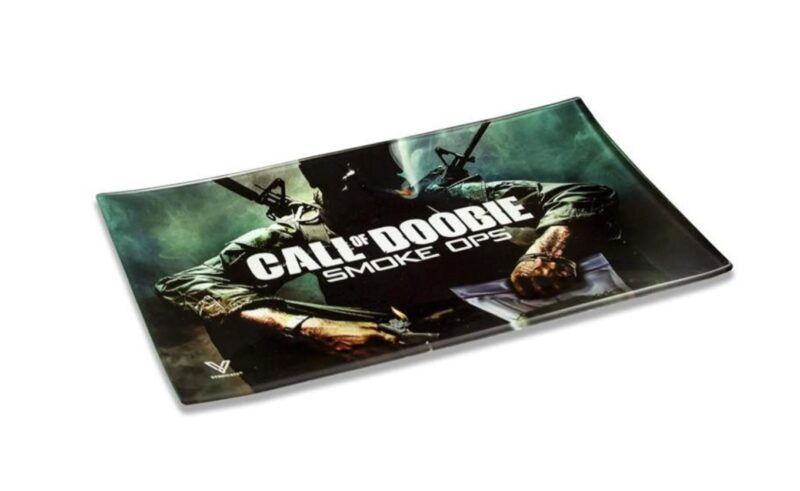 Just in time for the release of Modern Warfare 2! This "Call of Doobie" Glass Rolling Tray is a super dope accessory fit for any gamer. It is built with a military-tough shatter-resistant material that will last a long time. Printed directly onto the glass tray is a cool decal featuring a Call of Duty soldier holding a dank bag of weed and a lighter. Get this bomb design in small (6.75in x 5in) and medium (10.5in x 6.5in) and start rolling up some cannons! Add it to your smoking arsenal today.
5. Mini Percolator Bong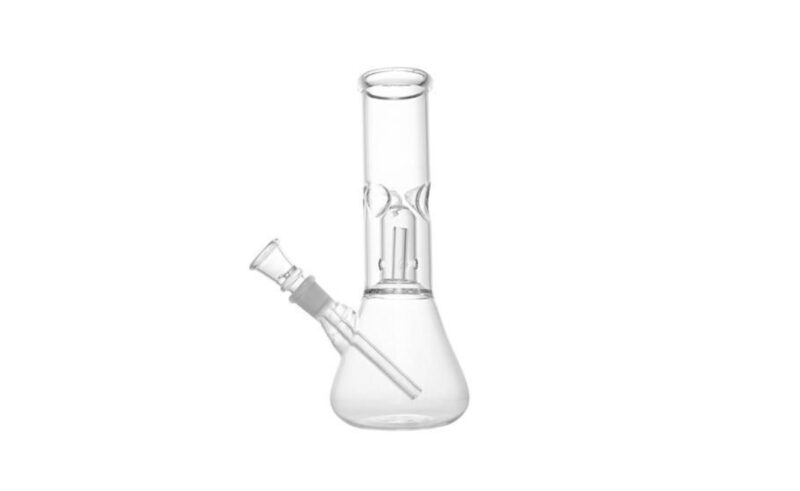 Can't go wrong with a classic glass bong! This Mini Percolator Bong is great for those new to bongs or seasoned stoners looking for a solid compact piece for their collection. This bong comes in an industry-standard beaker design and features a dome percolator for extra filtration. At just 8 inches this mini piece still packs a punch and is still large enough to hold a few ice cubes for chilled hits. This is an all-around great option for those looking for bongs on a budget.
4. Mini Glass Dab Rig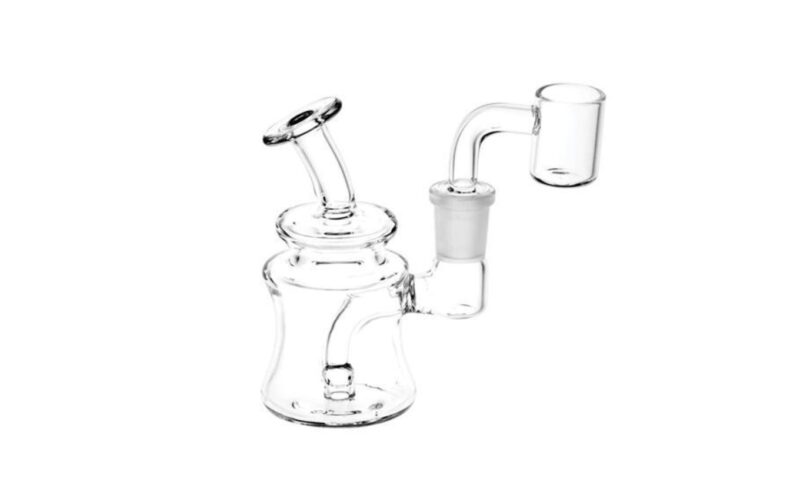 This mini glass dab rig is tiny but gives users a straight shot of concentrate vapor. Dab rigs have become popular for their design, specific to enjoying wax, shatter, and other terpy concentrates. They are designed to provide a smooth hit that savors the flavors and profile of the concentrate oils. With the included, 14 mm quartz banger, this piece comes ready to rip. Just heat the banger, load your concentrates and get to toking. Though a tiny piece, it still has filtration capabilities with its built it percolator. Grab this option for quick dabs on the go.
3. 510 Thread Pipe Vape Battery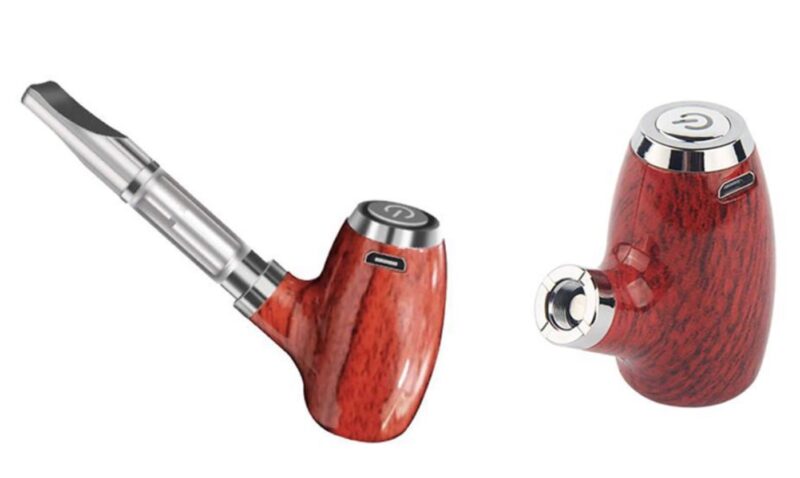 One of the coolest vape batteries out there. This 510 Thread Pipe Vape Battery looks like an old-school pipe and is compatible with your favorite vape pens and oil cartridges. It is a small piece at less than two inches but still packs a punch with 900mAh of battery power to last all day. With three different heat settings, this battery is great for enjoying all types of concentrate oils.
2. Cookies Weed Grinder (4 Piece)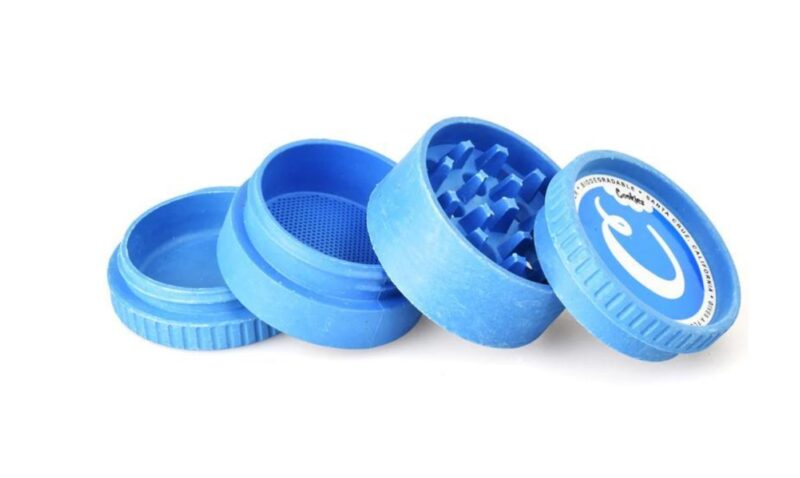 Cookies is the biggest brand in the cannabis game. Grab this awesome grinder and rep Berner and the brand! Get this piece in the classic Cookies blue. It comes with pieces and is equipped with a large kief-catching compartment. This Cookies Weed Grinder is the awesome Santa Cruz Shredder, a staple in cannabis grinders. These eco-friendly grinders are even made out of biodegradable hemp and will break down over time.
1. Medium Beaker Bong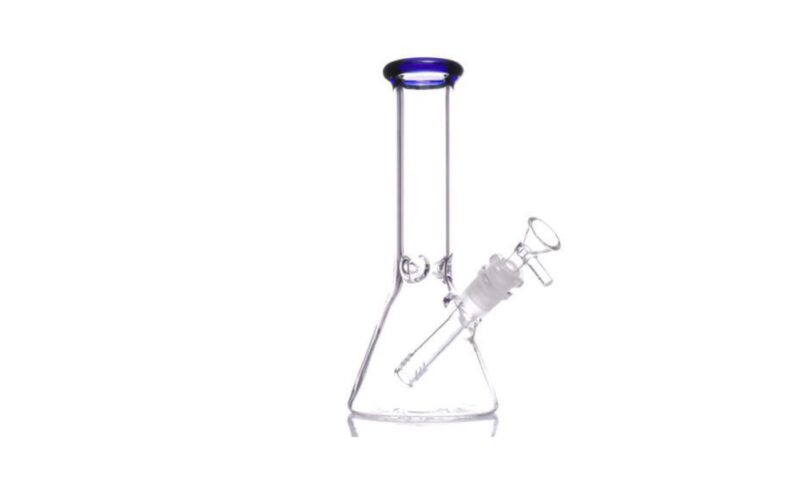 Call this the industry standard. No frills, just 8 inches of crystal clear borosilicate glass ready to handle your hardest rips. This medium beaker bong can fit many ice cubes for frigid cold hits. It has a large-sized beaker bottom chamber that can be filled with plenty of water for excellent diffusion. Its wide mouthpiece allows for comfortable hits and comes in various cool colors. Every stoner needs a quality piece like this.