If you have ever run into Dabwoods brand, the chances are that you have mistaken for Dankwoods or Backwoods brand – either way, these are all pre-packed cannabis oil carts made for vaporizers, while not all of these brands are a legal choice for THC-induced vaping and neither are equally safe for use.
If you look up for Dabwoods carts on the internet it is a great way to find cheap weed in Canada products with companies such as Goldbuds, So you are likely to find more than several ways to buy otherwise attractive Dabwoods cart packages as well as stumble upon their professionally-handled Instagram page, however, Dabwoods might not be what it seems.
Despite the attractiveness of Dabwoods cart packaging that obviously resembles Backwoods carts pre-packed cannabis oil, claims made on the product packages do not hold proof for the legitimateness of cannabis oil used for Dabwoods carts.
There is too many circumstantial evidence as well as solid proof that indicates that Dabwoods maybe just a cartridge brand to avoid. Should you avoid Dabwoods street brand cartridge, and if so, why?
What is Dabwoods Cart: Reasons to Avoid Dabwoods Cartridges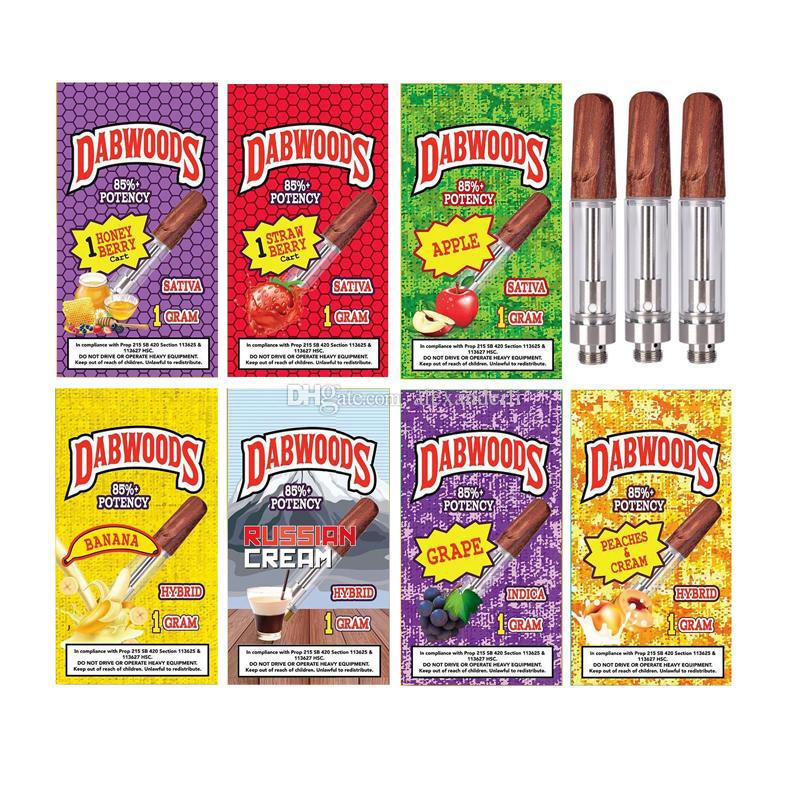 Dabwoods brand shouldn't be mistaken for Dankwoods, even though these two brands might have some similarities when it comes to packaging and the overall marketing campaign.
Both companies are operating under the same business sector, which is production, distribution, and manufacture of pre-filled cannabis oil cartridges rich in THC and made for vaporizers. Dabwoods represents a company that is said to create, produce and distribute Dabwoods cartridges, however, the way the company is running the business, entices an unflattering dose of suspicion.
The first point is that the company doesn't have proof of legitimacy while it also remains unclear why Dabwoods official website doesn't even exist. The company has an attractive way of packaging cannabis oil cartridges, as well as maintaining an equally attractive Instagram page with professional-looking photos of all available Dabwoods products.
Moreover, there are no available information on the company that could be categorized as viable and concrete. The only available info regarding the company's operation is a piece of obscure information found on Dabwoods official Instagram page.
On Instagram, you may find a claim that the company is operating in Los Angeles, California – the exact address of the company or a registration number under which the company is operating, is not listed anywhere.
Dabwoods Carts Don't Have Legitimate Lab Results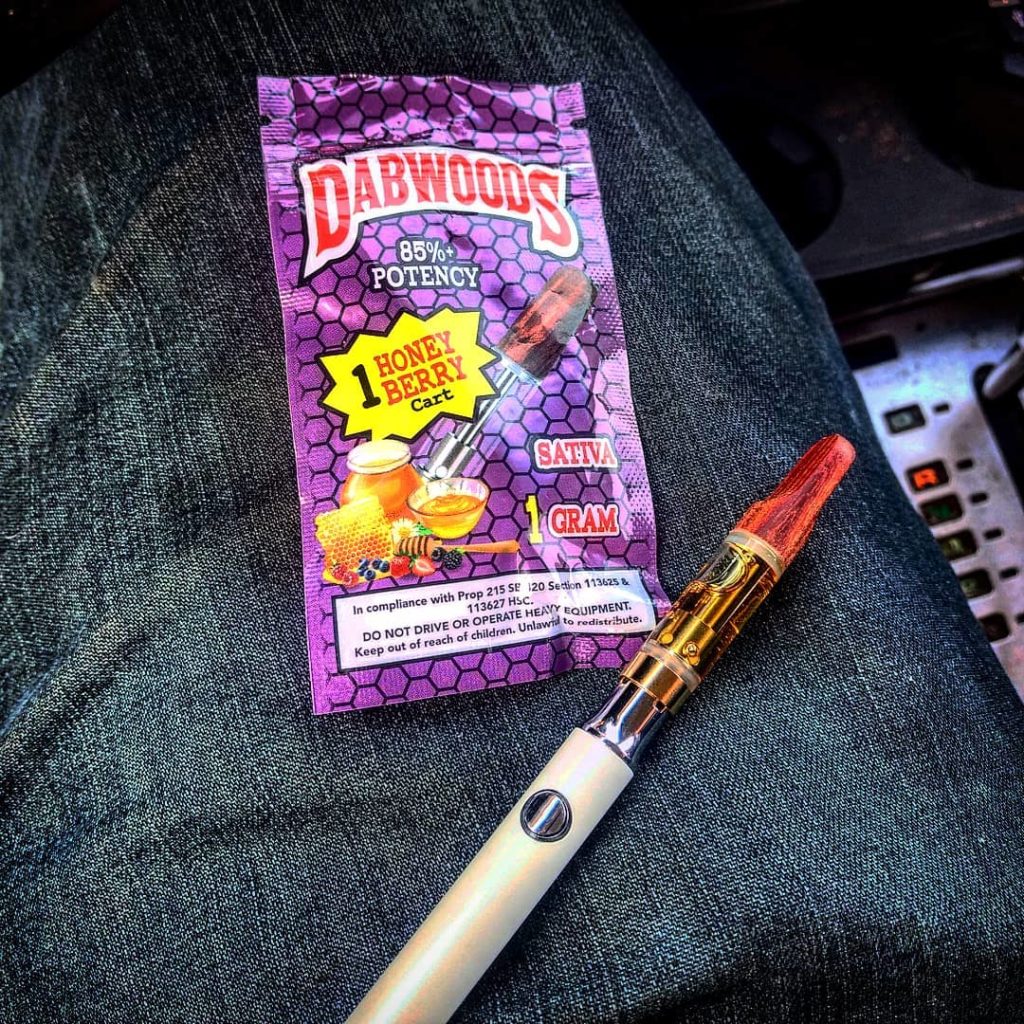 Perhaps the most suspicious thing about Dabwoods cannabis oil carts is the fact that Dabwoods products don't come with legitimate and valid lab results on contents and ingredients of the oil they are producing. Instead, the only thing users can rely on in this case is a free claim that the oil they are using has more than 80% of THC, listing "85%+ potency" on all Dabwoods oil packages.
Packages do look professionally designed, as well as their Instagram page photos of Dabwoods products, however, there are no indications into how these products are tested.
Production of cannabis oil should be taken seriously, while information such as lab results, product testing and product ingredients should be fully disclosed and available for potential users. Packages and empty cartridges for cannabis oil can furthermore be purchased online with no special demand, so anyone can basically serve cannabis oil of potentially questionable production as Dabwoods cart.
That way, users can never be sure whether they are buying "the real deal". In case Dabwoods had an official website or online store specifically built for distribution of their merchandise, this issue could be avoided.
Dabwoods Cart Cannabis Oil Review: How Effective is Dabwoods Cart Cannabis Oil?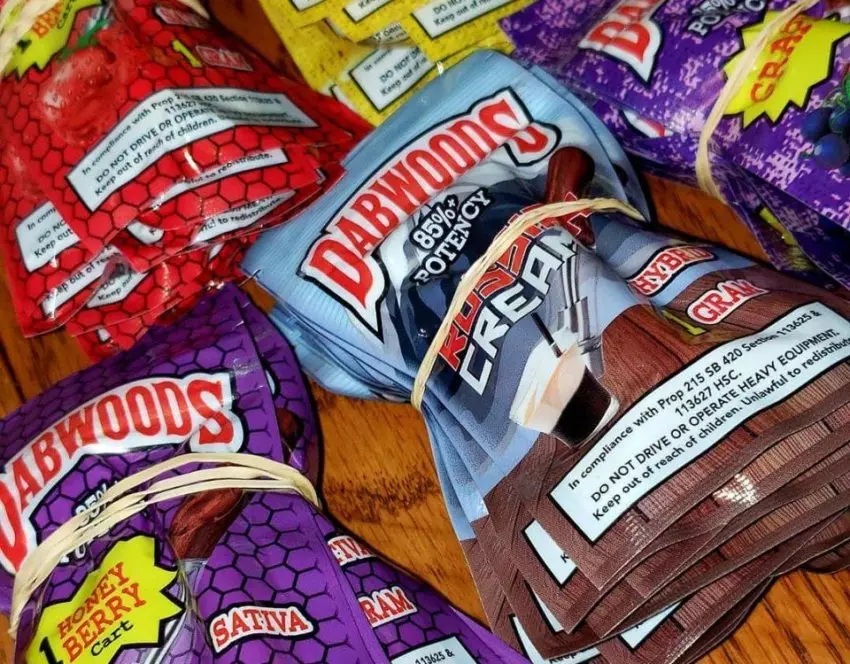 Although users are reporting that Dabwoods cart cannabis oil is providing a tasteful high, the intensity of THC contained in the product doesn't match the claims that Dabwoods cannabis oil carts actually contain over 85% of THC in their cannabis oil.
Users who are more familiar with proven and approved quality brands in the sector of vapor cannabis oil cartridges can tell that Dabwoods oil has inadequate consistency and oil texture. The oil is darker than it would be expected from high-quality cannabis oil brands, while the texture is not thick enough to pose as quality production of THC-rich cannabis oil.
The taste of aroma contained in the oil does provide the smoothness of puffs while vaping Dabwoods has soothing effects. However, the feeling of high is short-breath and doesn't last for too long, which indicates that the actual quality of Dabwoods cannabis oil carts doesn't match the alleged claims of high concentrations of THC.
Dabwoods Packaging is Sold Online to Anyone
The thing that appears to be the most intimidating about Dabwoods carts is that you can never be sure of what you are actually smoking. The fact that Dabwoods packaging is sold online on eBay, which includes empty cartridges and Dabwoods "official" packaging, means that practically anyone can fill empty carts with any type of cannabis oil, and sell it to whoever believes they are buying Dabwoods carts for vaping.
Due to the free and complete availability of Dabwoods packaging, your cannabis oil may contain pesticides and other harmful substances, which may lead to getting ill and even risking your life, depending on how harmful the oil is and the intensity of your personal consumption.
There is no actual way of knowing that you are actually buying cannabis oil produced by Dabwoods, as there is no physical evidence that the company even exists. Since there is no contact information except for the Instagram account, it can be extremely dangerous to buy and consume cannabis oil branded by Dabwoods.
Dabwoods: A Street Brand from the Black Market of Cannabis Oil Carts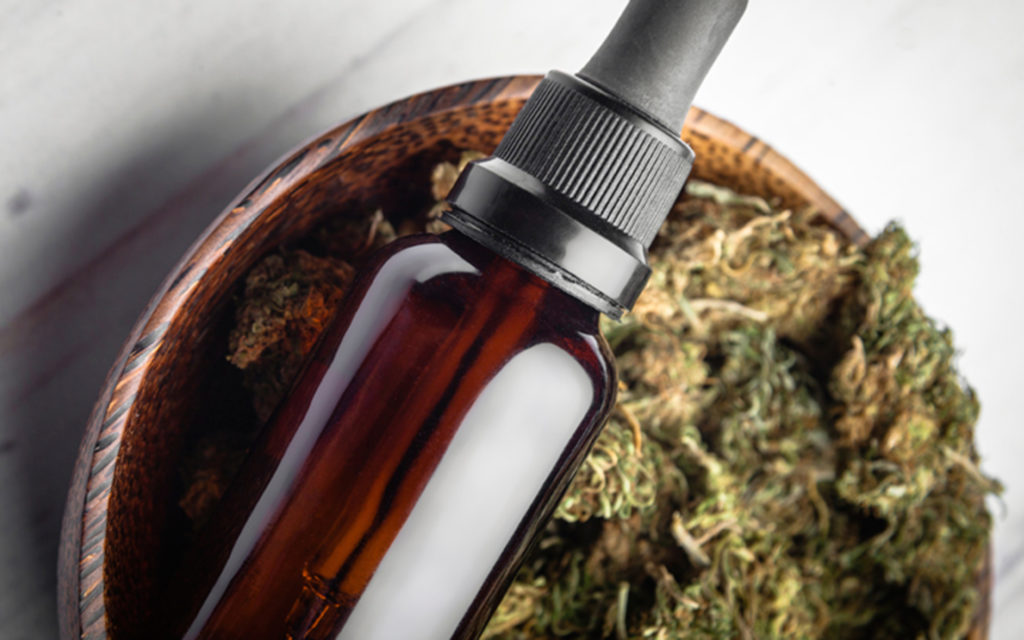 Given the fact that Dabwoods company doesn't disclose any proper information on ingredients used for their oil, in addition to not having actual lab results that would prove that the ingredients used for cannabis oil are indeed authentic and unharmful, it becomes more evident that Dabwoods represents a street brand.
Dabwoods is thus categorized as a black-market brand although the company behind the brand has done a good job in creating a recognizable brand. Users can choose from more than several flavors, which includes pineapple, grapes, honey berry, apple, strawberry, vanilla, watermelon, peaches and cream, banana, and Russian flavor – all of these represent official flavors available at Dabwoods.
Judging by the way Dabwoods packaging looks as well as seeing numerous testimonials where a great number of users agrees that the oil has a smooth taste, Dabwoods has a great opportunity for becoming one of the top brands in the market of cannabis oil carts.
However, since it is the case that Dabwoods is almost untraceable as a legitimate company, users have no way of actually determining whether they are vaping Dabwoods' own cannabis oil, or purchasing randomly filled carts that can be bought empty on eBay. The most concerning thing in this entire scenario is the fact that no lab reports are shared on the oil sold under Dabwoods street brand.
Every company working on producing cannabis oil and even filling empty cartridges with cannabis oil, need to hire private labs that are specialized in performing various tests with the goal of providing the exact list of ingredients, as well as the exact concentration of THC in this case.
So, for claiming that one Dabwoods cart has 85%+ THC contained in 1 gram of product needs to be backed by lab results provided by a legitimate private lab. Dabwoods doesn't have that kind of proof, so their claim must be considered as questionable.
Many users are also confirming that the oil is weak in the sense of the length of high the substance leaves after vaping, which adds to the assumption that Dabwoods products have less than 85% of THC contained in their cannabis oil.
If you add the fact that you may never know whether he Dabwoods cart you are using was actually packed by Dabwoods, the product comes off as potentially dangerous for your health.
Can You Use Rick Simpson Oil (RSO Oil) with Dabwoods Carts?
Yes you can, but we recommend you don't. Remember RSO Oil is highly concentrated whole-plant extracts, not meant to be smoked or vaporized. You only want to use RSO oil as topical, sublingual or suppositories. Learn more about Rick Simpson Oil at wheretobuyricksimpsonoil.com
Incidents Involving Dabwoods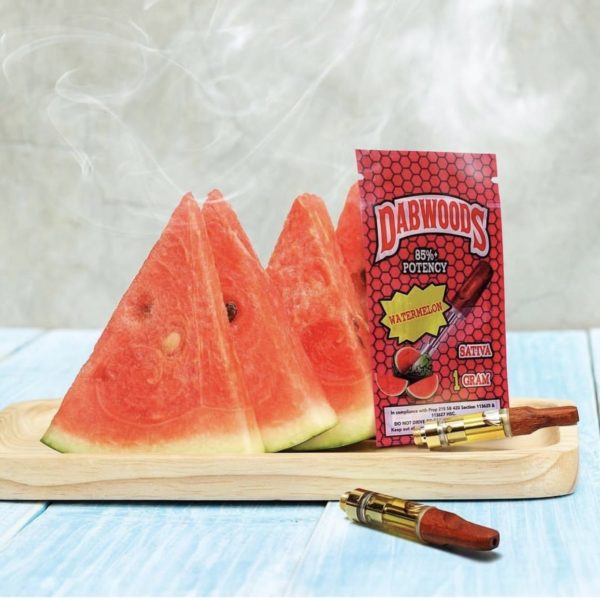 Two suspects were caught in Wisconsin, United States, with goods worth around 1.5 million dollars in street value. The suspects were planning on selling Dabwoods cartridges alongside other cannabis cart brands with California-made cannabis oil that were inserted into empty Dabwoods branded and different brands of cannabis oil cartridges, by using syringes.
The case shows how easy it is to use empty carts for selling black-market cannabis oil, while Dabwoods is additionally making it easier by having Dabwoods branded packages and carts sold online.
A Chinese manufacturer is producing these types of packages, and the way the sale of these packages is made doesn't provide Dabwoods with exclusive rights to the packages branded with their name.
Anyone can buy Dabwoods branded carts and fill them with any type of cannabis oil, later selling it branded as Dabwoods. After all, Dabwoods is not a registered company and ingredients used for oil contained in their carts are not transparent.
Dabwoods Pros
– Dabwoods packed cannabis oil has a smooth taste according to many users who had tried the product
– The oil can provide the feeling of high, confirming that THC is contained in the product
– The cartridge allows smooth vaping
– There are enough puffs for vaping in one cart
– An attractive package and a great variety of different flavors
Dabwoods Cons
– Questionable origin of Dabwoods packed cannabis oil
– Dabwoods original packages and empty carts can be found online and easy purchased by anyone on eBay
– Dabwoods is not a registered company, while there are no transparent addresses tied to the company
– Every oil flavor has a side flavor that resembles wood such as pine, which might be a result of a wooden ring included in the design of Dabwoods carts
– Dabwoods products don't have lab reports
– No fully disclosed list of ingredients contained in the oil can be found
– You can never be sure whether you are buying a fake Dabwoods cart or Dabwoods filled cart
– THC concentration is more likely to be below the initial claim of 85%+ per one gram of Dabwoods cannabis oil
– No official stores, shops or an official website
– The only connection to the company is their Instagram profile
– Too light high
Final Word on Dabwoods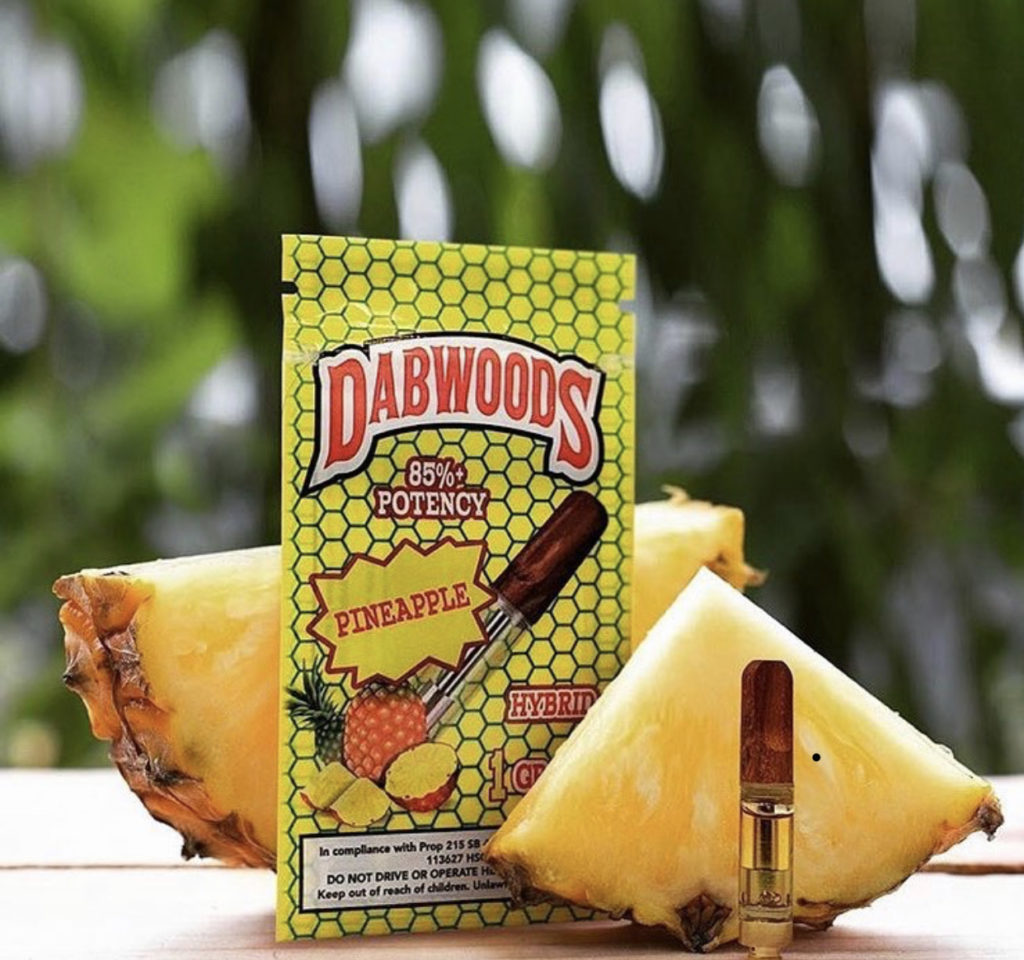 The black market of cannabis oil is thriving across the globe, while companies like Dabwoods are only few of many cannabis manufacturers and distributors that don't take good care of the quality of legitimacy of products that are branded with their own name.
In case Dabwoods would start an official store or a website where users would be guaranteed that they are getting Dabwoods packed cannabis oils with fully disclosed list of ingredients, the company would have more legitimacy and users would be safer.
Without having lab reports, users can't now with 100% certainty that they are getting a non-harmful, high-quality product that won't jeopardize their health. News and headlines on young people ending up in hospitals and even dying in extreme cases, are becoming one of the main topics when it comes to different types of substances hitting the market.
Counterfeit products such as cannabis oil with an unknown source of production may contain pesticides that may poison your body and leave to devastating consequences for your health.
When choosing your favorite cannabis brand, it is best to rely on well-known brands with fully disclosed info on ingredients and other brands that may be less known but have lab reports and legitimately registered companies that are operating with manufacturing, producing and packing of cannabis oil.
That is the only way that you can be sure that you are getting what you are paying for – a quality cart with no harmful substances included in your vapor puffs. Also make sure to look up for legitimate reviews when doing a research on the cannabis oil cart brand you are interested in to make additionally sure that you are buying your oil from legitimately registered companies and distributors.
With this information at your fingertips, you're now better positioned to make informed, safe choices of THC-containing vaping products without health risks and side effects. It's vital to do your due diligence before buying any product with intoxicating properties, and based on our Dabwoods review, we would underline the importance of these criteria:
• Legal licensing of THC vape carts' producer. Companies that have no legal registration are dangerous partners when it comes to your lung health.
• Availability of COAs on the website and in the online stores. A detailed COA is your source of lab-tested results on the chosen vape's ingredients and THC concentration. It is the best way to understand whether the product suits your needs and is generally safe to use.
• Exclusive rights for branded packaging. This means that no scam can package their substandard THC oil into the brand's cartridges and packages. Thus, you always know the origin and content of the vaping e-liquid you're buying and are protected against counterfeit vaping devices.
If you're serious about your health and need further guidance on top-quality, legit vaping brand selection, visit https://askgrowers.com/cbd/cbd-vaping/cbd-cartridges.
There are many vaping pen and cartridge offerings from reputable, licensed brands that will never cause poisoning or lung disease resulting from substandard or counterfeit contents.