If you suffer from pain, whether acute or chronic, chances are you've tried all sorts of remedies, from stretches and physical therapy to strong opioids and everything in between. However, one treatment that has been gaining in popularity, especially recently, is CBD oil.
If you've yet to try CBD oil for pain relief simply because you haven't heard much about it and you have questions, this handy guide will give you foundational knowledge on CBD as well as how to use it for pain. See more.
What is CBD Oil?
Cannabidiol, better known as CBD, is just one of over 100 cannabinoid compounds found in the Cannabis Sativa plant, better known by its common name of marijuana. CBD is extracted from the plant but it is not psychoactive and doesn't contain high levels of tetrahydrocannabinol (THC), which is the main cannabinoid found in marijuana that causes the "high" associated with consumption. As such, it is legal in all 50 states but users subject to employment drug testing should be careful as regular CBD usage can sometimes result in a false-positive for marijuana.
Tincture vs CBD Oil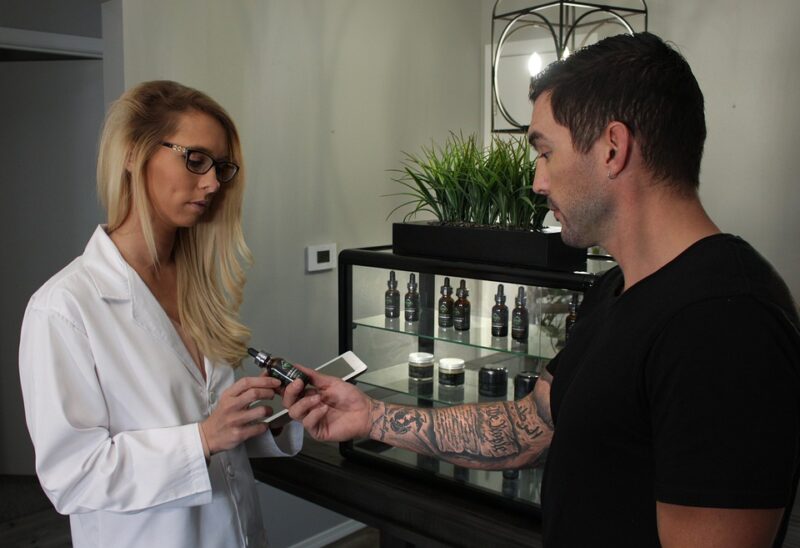 One of the easiest and more popular methods for using CBD oil for pain relief is with tinctures. The terms CBD tincture and CBD oil are often used interchangeably and considered one and the same, but the process for manufacturing each one and their administration procedures are actually quite different.
Tincture producers soak the cannabis plant in alcohol and then apply a low heat for an extended period of time. Many will then enhance the flavor by adding carrier or other oils such as orange or other effervescent options. With the included dropper, you can administer a proper dose under the tongue or easily add droplets to food or beverages.
CBD oil is available in several options, including edibles, capsules, liquid, and cartridges that enable you to "vape" it.
Best Ways to Use CBD Oil for Pain Relief
While finding the best dosage for your pain will be one hurdle you'll have to navigate, you may also find that you need to try several different delivery methods before finding the right one for you. Here are some of the most popular methods of using CBD oil.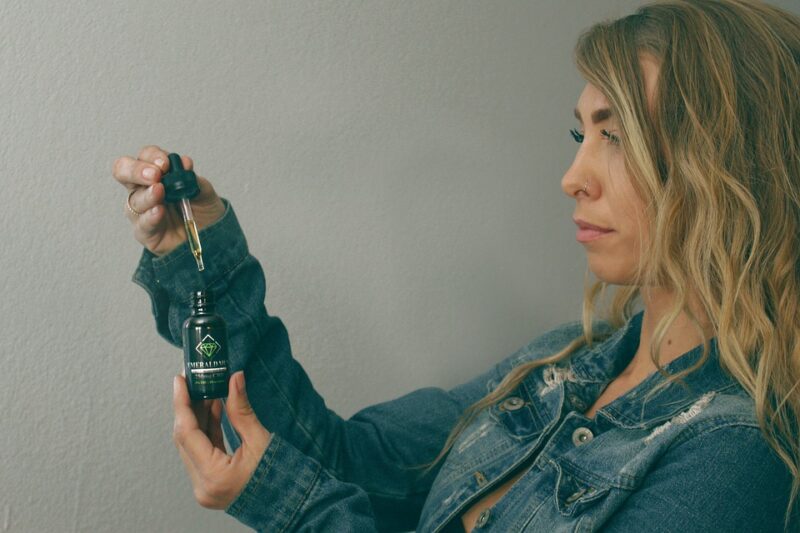 Orally – You can add either CBD oil or tincture to food and drinks in order to take your dose orally. However, a huge thing to keep in mind is that factors like your weight, metabolism, and what you've eaten can affect digestion and how long it takes to get relief from the CBD but in general, you can expect it to take anywhere from 15 minutes to 2 hours. You can also find CBD capsules, gummies, candies, sodas, and other CBD-infused foods and beverages.
Sublingually – Because the active ingredients are absorbed directly into the bloodstream and it only takes 5 to 15 minutes to experience relief, using CBD oil under the tongue is one of the more popular methods. However, you'll want to pay attention to what carrier oils the brand uses as well as the CBD and THC content.
Topically – You can purchase salves, balms, and lotions that are infused with CBD oil or you can make your own. Applying these directly to affected areas can reduce pain and inflammation and treat muscle aches, nerve pain, and stiff, achy joints.
Generally speaking, most pain sufferers should try starting with just a few milligrams of CBD twice a day. If that works for you, keep taking that same amount twice a day in order to maintain a stable level of CBD in the blood. However, if you aren't seeing adequate results after a week of dosing this way, increase the amount in small increments over several weeks until you find the dose that works best for you.
When is the Best Time?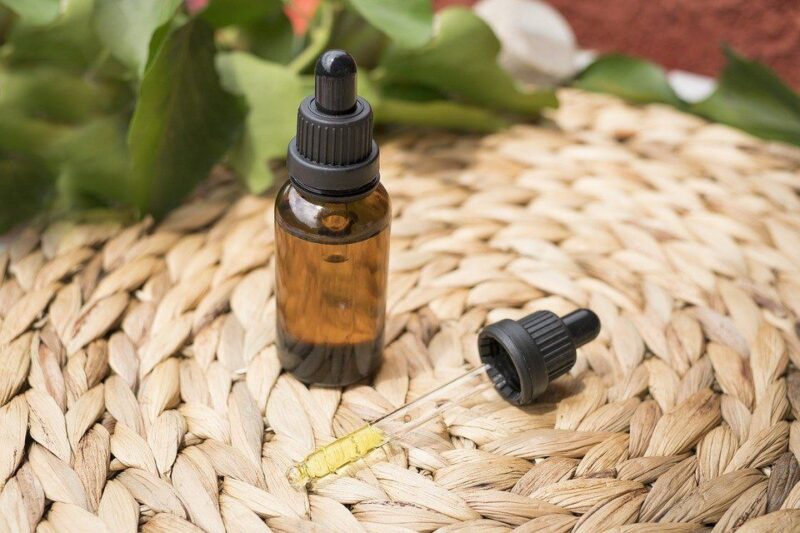 Finding the right delivery method and your unique dosing requirements can provide you with that much-needed relief from pain. However, you will likely also need to experiment a little with when you should dose.
If your pain levels are higher at night and it makes it difficult to fall asleep, you should try taking the CBD at least 30-45 minutes before bedtime. Waking up in pain is the bane of the existence of countless people but many are finding some help with a quick dose during those midnight trips to the bathroom instead of waiting until morning. Still, others find that they need to utilize the treatment two or even three times throughout the day.
In all likelihood, you will need to do a little trial and error with your dosing regimen. If edibles aren't working for you in the mornings, maybe try a tincture or balm or change the time of day/night that you ingest them. If one brand isn't doing it for you, check out reviews on other options and give them a shot. While rare, if you experience any adverse side-effects when using CBD oil and products, discontinue use immediately and consult your primary care physician.
How to Buy CBD Oil for Pain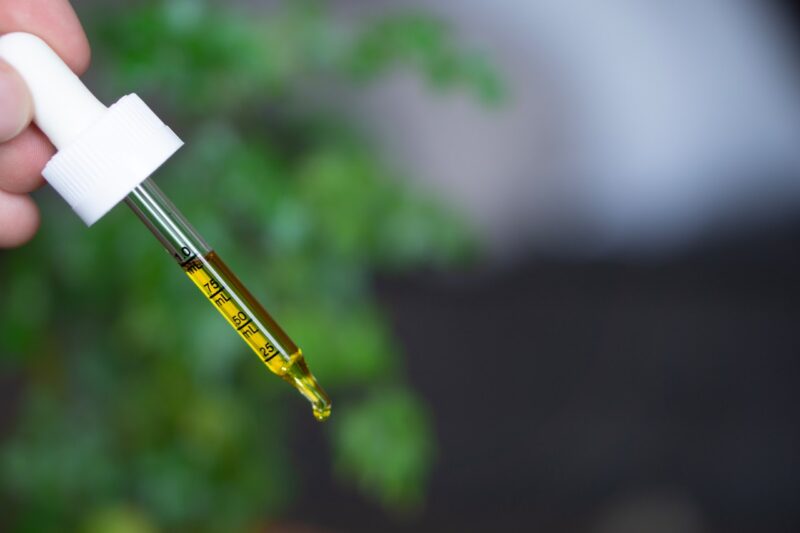 An important note to remember on CBD products is that they are largely unregulated in the U.S. market and testing from independent laboratories  has found mislabeling and an overall lack of quality control. Whereas these unscrupulous brands can simply be providing significantly less CBD than the label says, they found underreported or completely undeclared amounts of THC and even disturbing levels of pesticides, solvents, and even metals.
When using CBD oil for pain, look for the following:
Products manufactured in the U.S.
Domestically down ingredients.
Companies that voluntarily follow the FDA's pharmaceuticals and dietary supplements have good manufacturing practices.
Companies that have an independent lab test each batch with a certificate of analysis.
Companies that do not make unsubstantiated claims about their products as far as effectiveness against disease.
Countless people are enjoying the benefits of dosing regularly with CBD oil and if you follow the guidelines above, you could see marked results in a very short time. If you want to check out some of the remedies, visit naturalhealthmagazine.co.uk.